Turkey's President Dusts Off Some Old Armor To Commemorate His New Palace
As one does.
Monday was a low-key affair in Ankara for Turkish President Recep Tayyip Erdogan. Wake up, do some governing, show visiting Palestinian leader Mahmoud Abbas your new palace. You know, quiet.
At least it was, until Erdogan decided that it was the perfect time to show off some sweet warrior costumes to Abbas. Sixteen sweet warrior costumes, to be precise.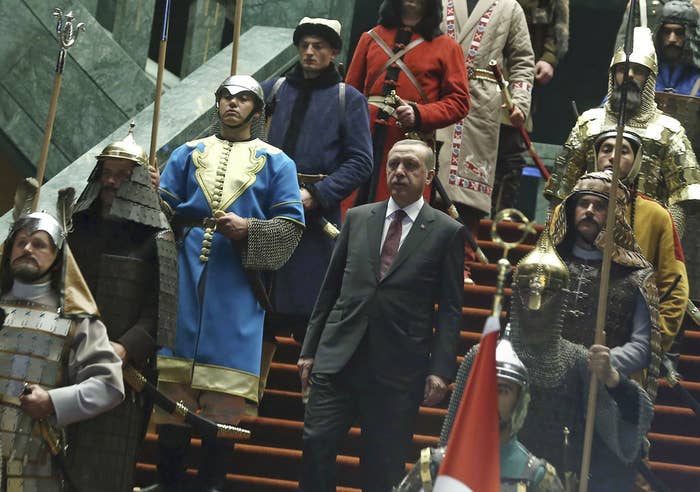 "[T]he 16 warriors each represented one of the empires of Turkish history, dating back to well before the Turkic conquest of Anatolia," the official Turkish news agency, Anatolia, later explained. "These range from the great Hunnic empire founded around 200 BC though to the Seljuk empire, the Mughal empire, and right up to the Ottoman empire that was dissolved in the 1920s with the foundation of the modern Turkish republic."
The 16 empires are also represented in the 16 stars on the Turkish presidential seal, which Erdogan has been highlighting since making the switch from prime minister to president back in August of last year.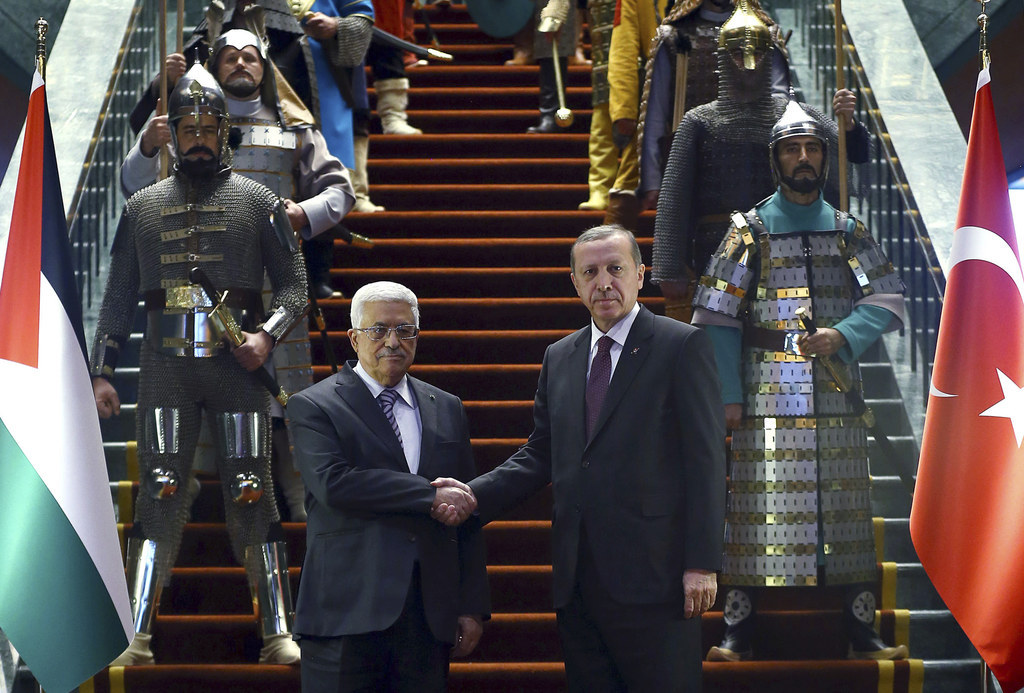 The new palace itself is huge, with more than 1,000 rooms and built at a cost of more than $615 million. The Ak Saray, or the White Palace, has become a divisive symbol of Erdogan's style of leadership.
But if spending lavishly and having that strong a grip over the future of your country is the price you have to pay to get to trot out the ancient armor for a visiting head of state — sure, why not?