The White House on Friday issued its now annual statement in honor of the International Holocaust Remembrance Day, the first of the Trump administration.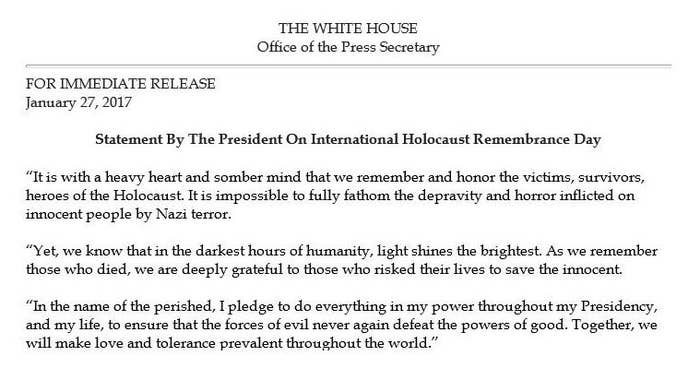 Jonathan Greenblatt, the CEO of the Anti-Defamation League, took to Twitter to air his concerns about the oversight, pointing out the difference with previous administration's statements.
A review of statements issued under Presidents Barack Obama and George W. Bush — the only two to hold office in the time since the day was founded in 2006 — shows that Greenblatt has a point.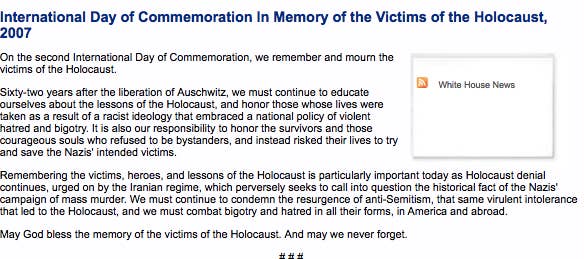 The next year, Bush issued a largely similar statement, but played up his recent visit to Israel's Holocaust Museum.

A similar search of all eight years of the Obama administration showed that aside from 2009, when no statement was issued, the number of Jews killed was mentioned in each release.
The White House did not immediately respond to a request for comment on whether the omission was purposeful or an oversight.