Video shot on Wednesday shows police dragging away a student and shooting others with rubber bullets to disperse a protest demanding cheaper college for low-income students.
The video, filmed by Stuart Wilson, a member of student media outlet Oppidan, opens with police interacting with a group of students soon after the arrest of several other students across campus.
The earlier arrests spurred students to march across campus, at one point blocking the roads for five minutes to dance and chant protest slogans, before moving on to the point where the video begins.
Soon after the lead protester crossed back, raising his fist and prompting the others to do the same, the police opened fire.
"A few students did pick up rocks, and one rock was thrown at a car from the sidewalk, at which point the police responded with a stun grenade and rubber bullets," Leila Kidson, editor of Oppidan Press, told BuzzFeed News.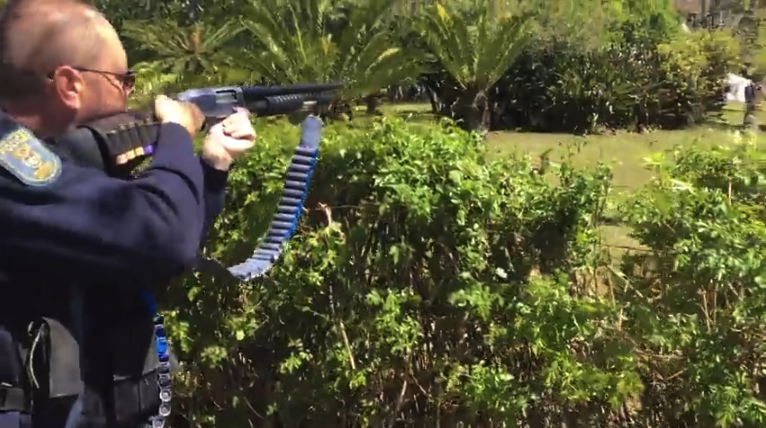 The protests are the latest in South Africa after a year of clashes between university students and the government.