Ukrainian military pilot Nadiya Savchenko was found guilty of trespassing into Russia and aiding in the murder of two Russian journalists on Tuesday, a day after Russian media reported the verdict in her trial.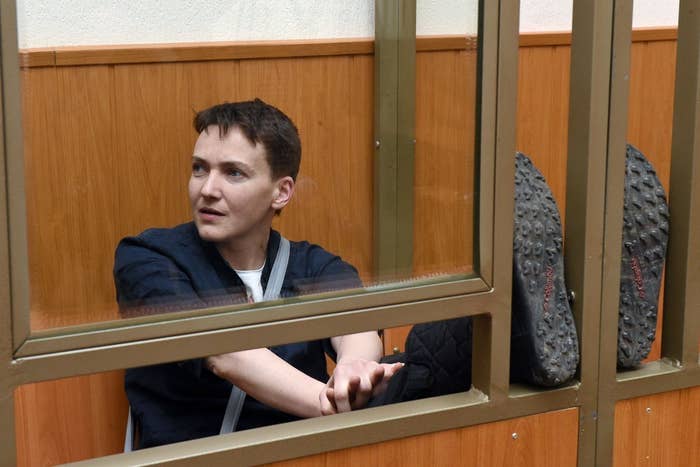 Ukrainian President Peter Porshenko has said his government had been willing to swap two Russian prisoners for Savchenko, and that Ukraine would never accept the "so-called" verdict.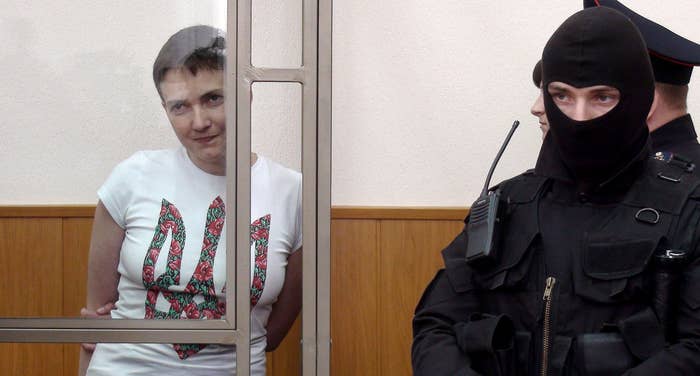 Savchenko, 33, was the first woman to train as an air force pilot in Ukraine and is so far the only woman to be trained on the Soviet-made Sukhoi Su-24 as well as the Mil Mi-24 helicopter.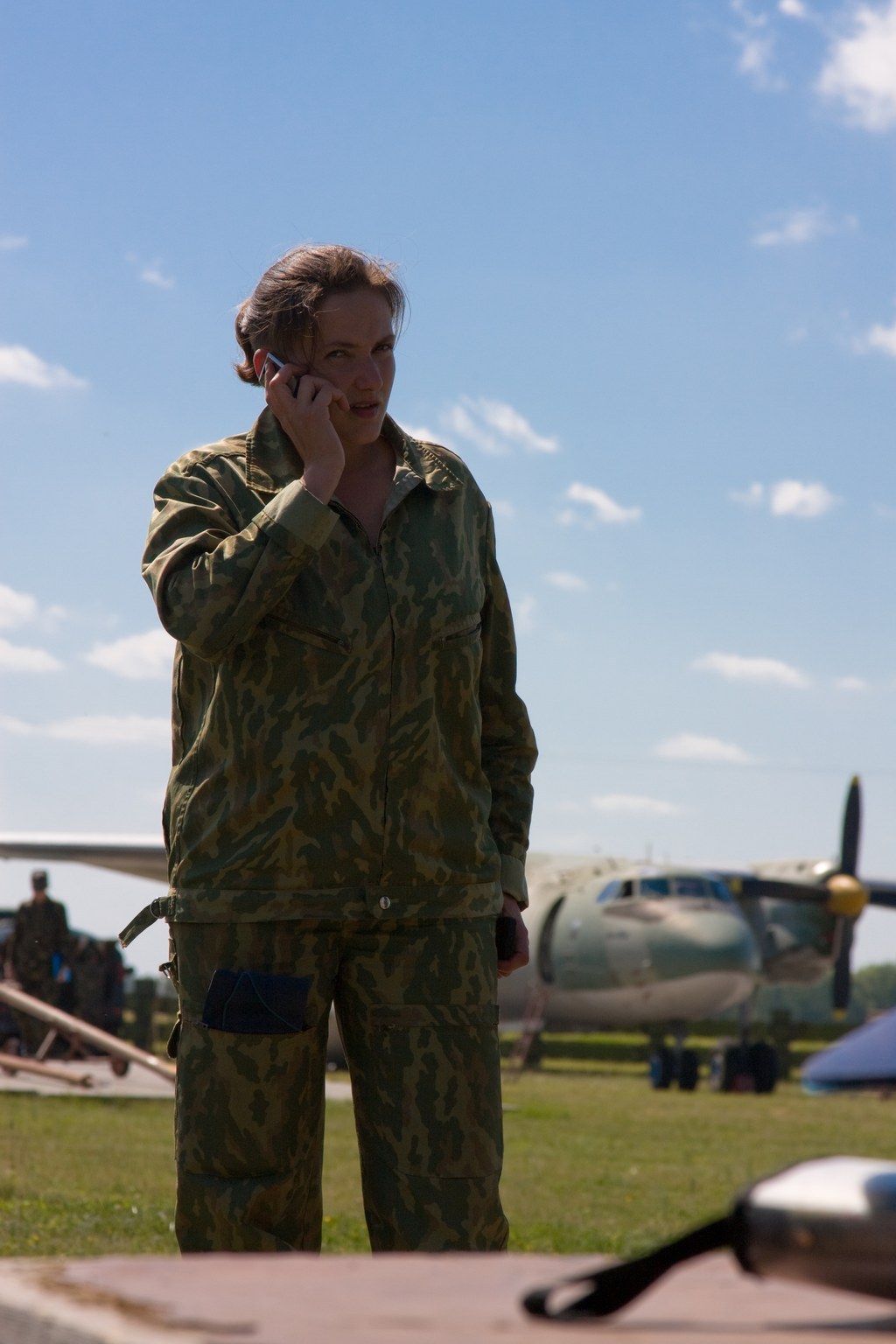 In 2014, Savchenko enlisted with the Aidar Battalion, a volunteer force that until recently was outside the Ukrainian military hierarchy and has been accused of abuses. That June, she was captured while fighting pro-Russia rebel forces in eastern Ukraine.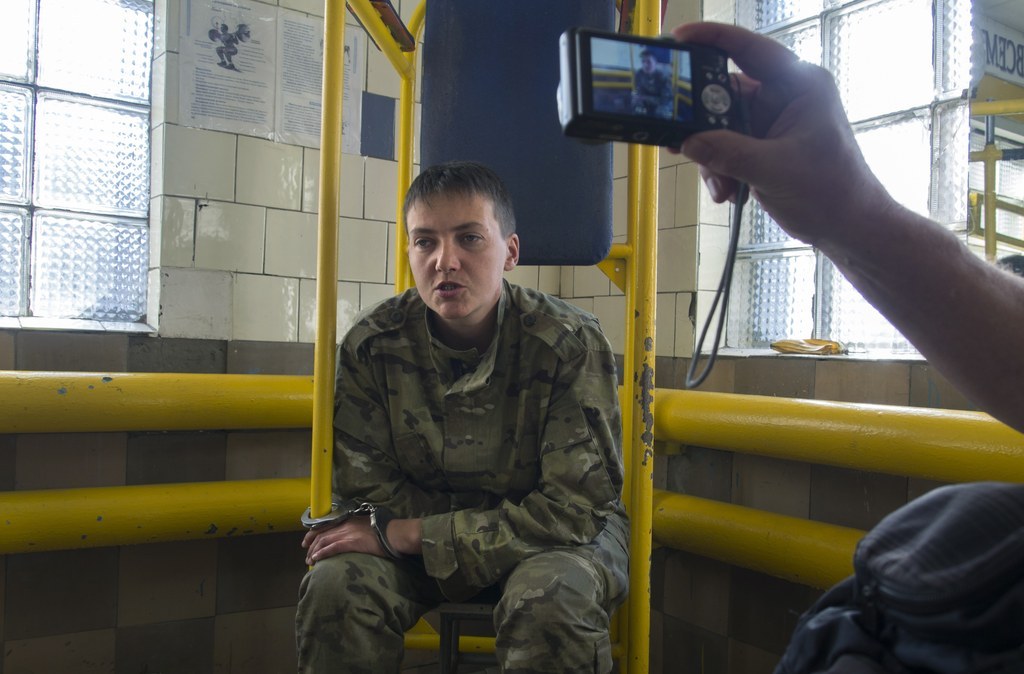 Russian authorities took her into captivity last July and accused her of being involved in the death of two Russian journalists in Ukraine. Savchenko, they claim, intentionally targeted the journalists with the mortar that killed them.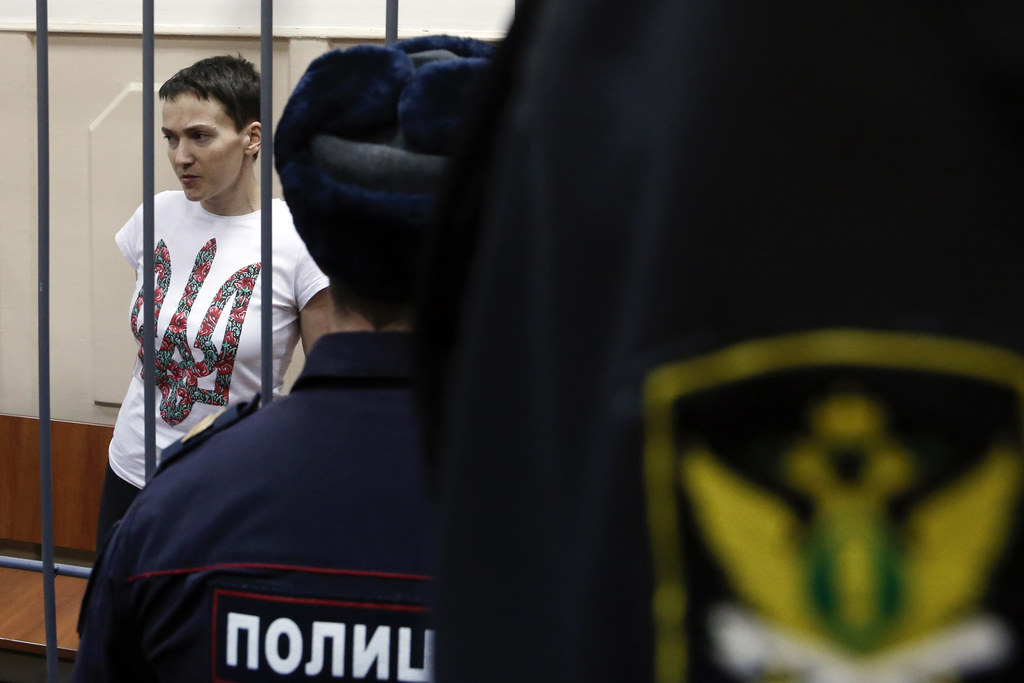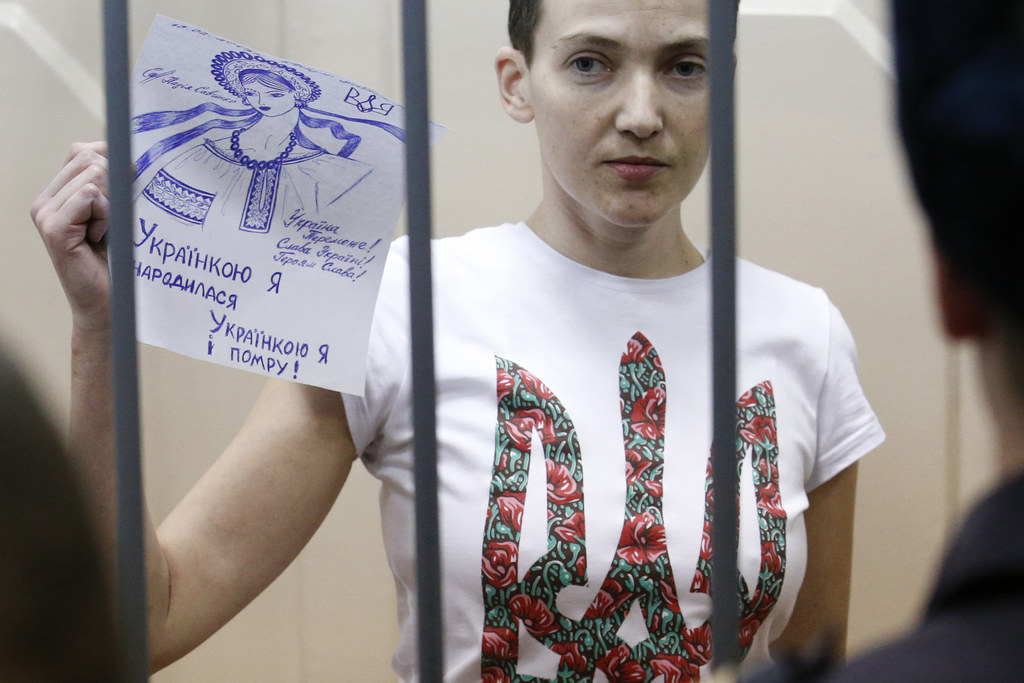 Meanwhile, the details surrounding just how Savchenko got into Russia are still murky.
Moscow claims she was caught trying to sneak across the border as a refugee. Others maintain that she was kidnapped and hauled across the border by rebels after her plane was shot down.
Either way, the U.S. and the Parliamentary Assembly of the Council of Europe have both called for her release, with the latter accepting her as a member and granting her international immunity.
"The United States deplores her continued ill-treatment and is deeply concerned by reports of her deteriorating health," State Department spokeswoman Jen Psaki said. "By any standard, Russia's detention and treatment of Ms. Savchenko is unacceptable."
Ukrainians aren't buying the story that Savchenko was caught while claiming refugee status either, instead making her a national figure.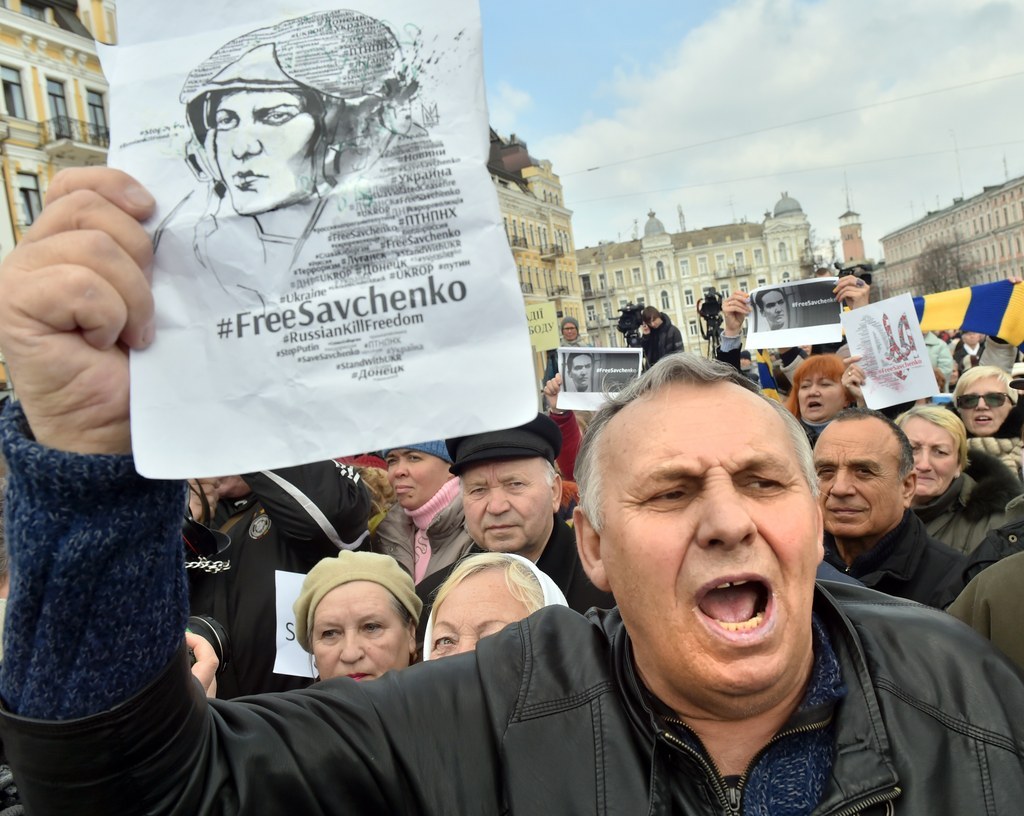 "She's our Joan of Arc," Valeriy Ryabykh, a military expert with Defense Express magazine, said to the Washington Post in 2014, and Ukrainian president Peter Poroshenko awarded her the title of "Hero of Ukraine."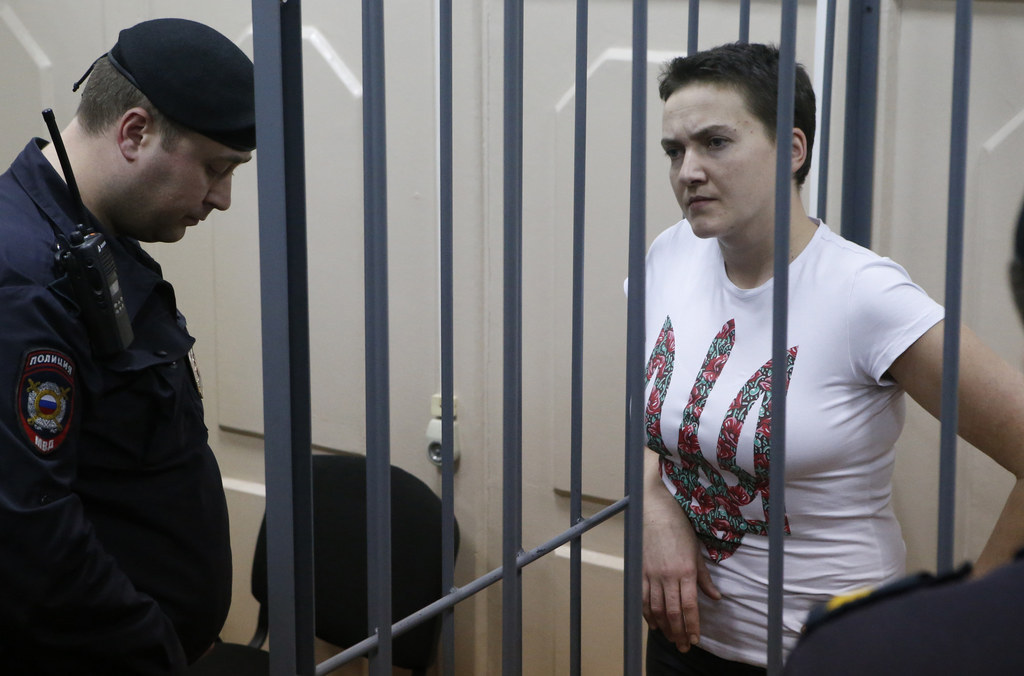 Savchenko spent 83 days in a hunger strike during her detention. In recent days, she's begun refusing the glucose injections that have been her only sustenance.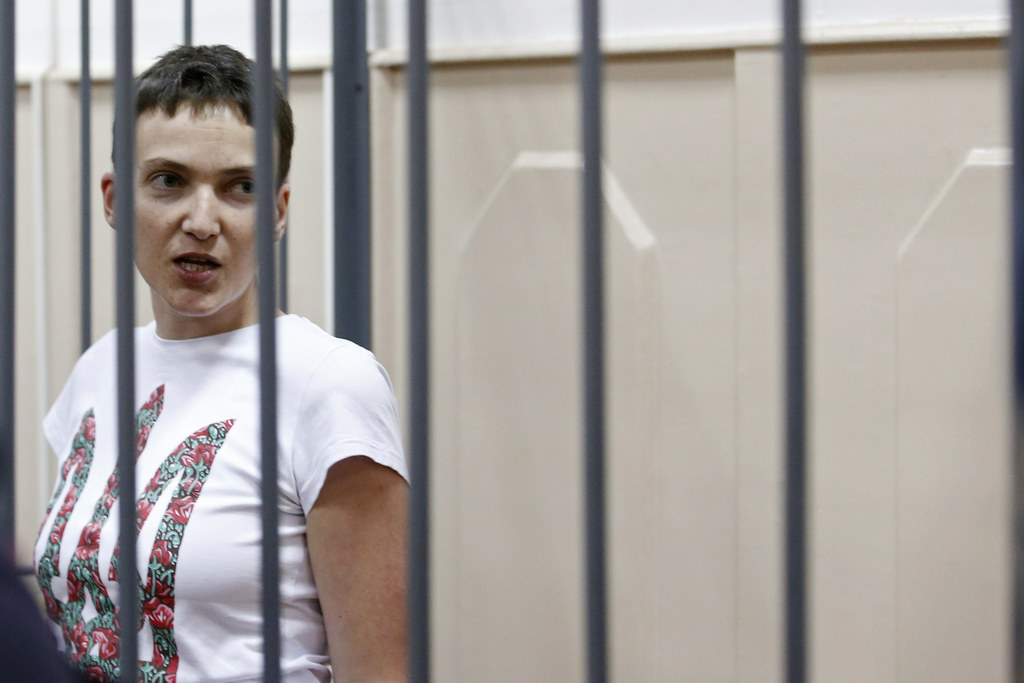 A member of Russia's own human rights council said last year that she'd begun "to have serious problems" with her internal organs and that she "could die in the next few days." Instead, she's now preparing to spend two decades in jail.