This New Report Accuses The Nigerian Military Of Massive War Crimes
Amnesty International accuses several high-ranking Nigerian military officers of being complicit in the death of thousands of men and boys during its fight against Boko Haram.
A new report released on Wednesday from human rights advocacy group Amnesty International accuses the Nigerian military of being responsible for the deaths of thousands of men and boys as part of its ongoing campaign against Boko Haram.
The report alleges that more than 7,000 people have died in military detention since March 2011. The group also says another 1,200 people were unlawfully killed.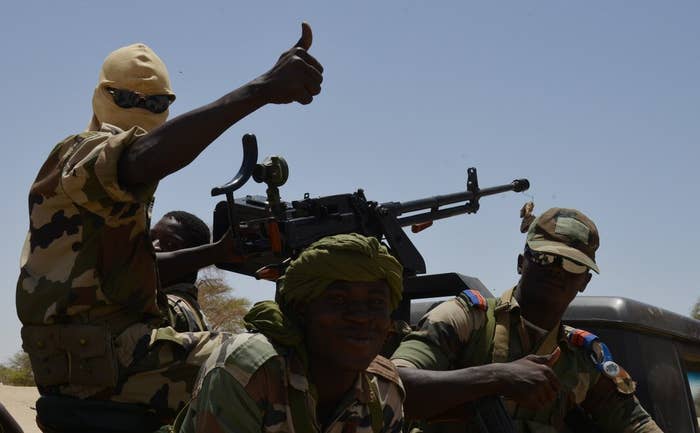 Detainees are being held in locations across northeastern Nigeria, the report says, including a camp known as Sector Alpha (nicknamed Guantanamo) and the Giwa Military Barracks. The latter was the scene of a raid by Boko Haram last year.
Inside the barracks themselves, the conditions are reportedly horrific. At one point between 2013 and 2014, Giwa held more than 2,000 detainees, even though it was not designed as a detention facility. A former detainee sketched the facility.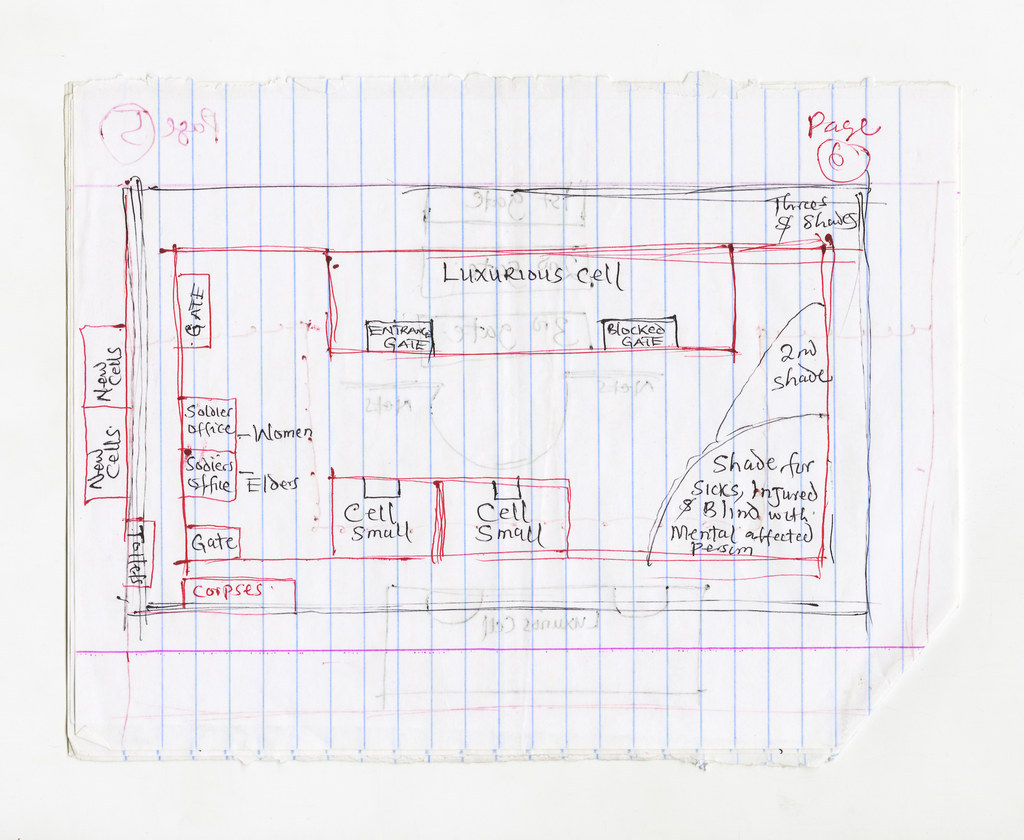 Inside, detainees were tightly packed. The report says that detainees died from suffocation and from exposure to sanitation chemicals. In 2013, more than 4,700 bodies were brought from Giwa to the mortuary, Amnesty claims.
"All I know was that once you get detained by the soldiers and taken to Giwa [military barracks], your life is finished," one former detainee told Amnesty International.
Among the other potential war crimes Amnesty documents were detainees being "regularly tortured to death, hung on poles over fires, tossed into deep pits or interrogated using electric batons."
The report also includes details of "screening" operations, such as this one on July 23, 2013 in Bama, Nigeria.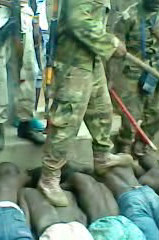 According to Amnesty, during the joint operation between the military and a self-defense group called the Civilian Joint Task Force, "[m]ore than 300 men were passed in front of a hidden informant." Of those, 35 were arrested on suspicion of being members of Boko Haram. Soldiers took those men from their barracks where they were being held to their communities and shot them days later.
Amnesty also accused five military officials of being complicit in the alleged war crimes and called on investigations into whether four of Nigeria's top military commanders knew about the events described in the report.
The accusations come just days after newly sworn in Nigerian President Muhammadu Buhari, himself a former general and military ruler, took office.
That timing was a coincidence according to Adotei Akwei, lead advocate for sub-Saharan Africa at Amnesty's U.S. branch. Akwei told BuzzFeed News via email that the report "just took longer as we were committed to naming names and so we wanted to double and triple check everything which required internal reviews from different part of the organization that are located in different countries."
Amnesty International in its release said that it had shared the research behind the report with the International Criminal Court (ICC), which has jurisdiction to launch an investigation of its own into any crimes against humanity or war crimes committed. The ICC's Office of the Prosecutor did not immediately respond to questions from BuzzFeed News about whether it would investigate any of the claims.