Garbage Collectors Treated Like Rock Stars As Trash Pick-Up Resumes In Lebanon
And there was much rejoicing.
This was the scene in Beirut, Lebanon's capital, last week as a dispute over waste management policy in the halls of government has managed to spill over into the streets, leaving piles of garbage to accumulate.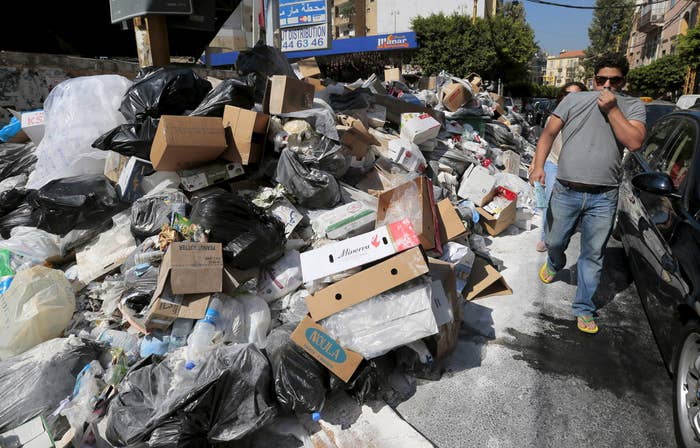 At issue is Naameh landfill, to Beirut's south, the country's largest landfill. It was scheduled to close last week with no alternative designated. When the closure didn't happen as scheduled, its neighbors began to block trucks' paths into the dump.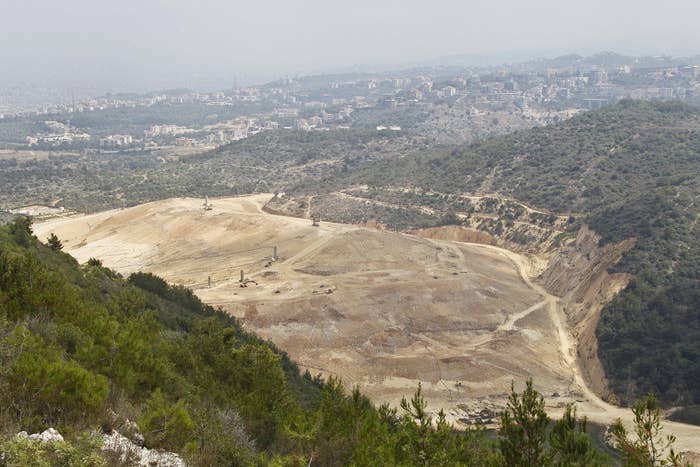 Normally, a landfill closure wouldn't become the disaster that this has, but Lebanon's government is notorious for its gridlock, a byproduct of competing factions for power among politicians representing Sunni, Shiite, Druze, and Christian power bases.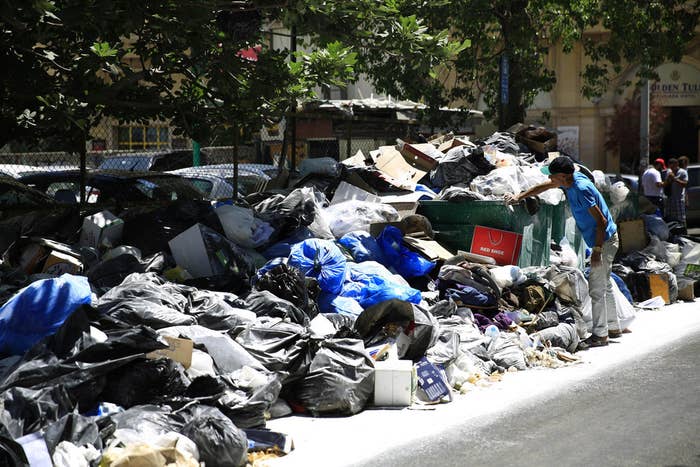 So when the Lebanese Cabinet met last Thursday to discuss the matter, no solution could be found, leaving the body to push off a decision until Tuesday.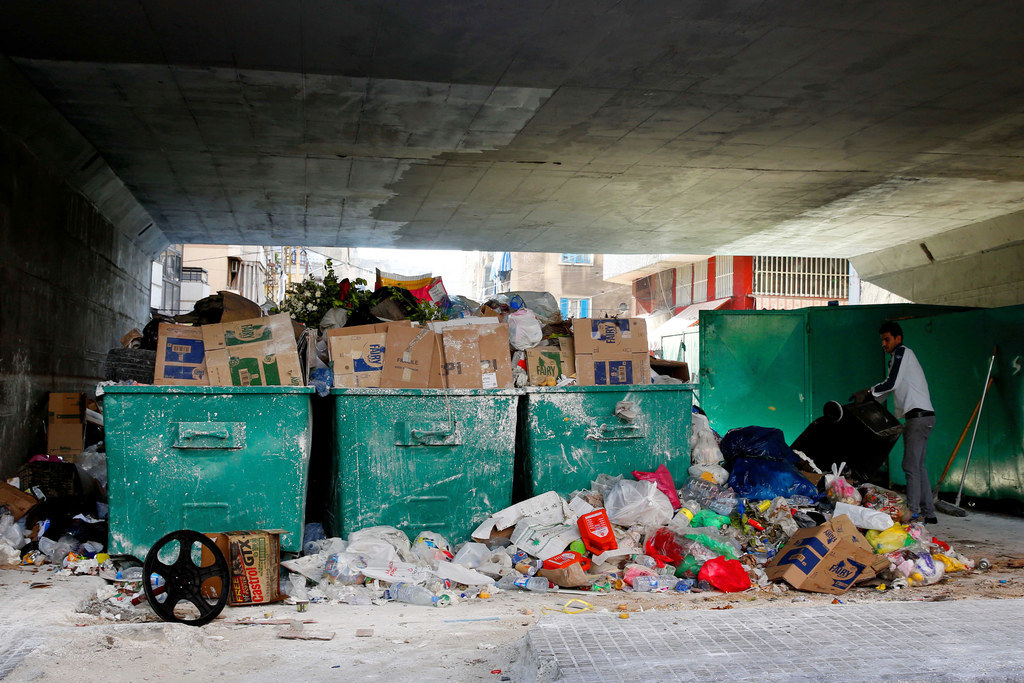 Meanwhile, the trash continues to pile up.
"Environment Minister Mohammad Machnouk estimated the amount of trash currently on the streets to be at 22,000 tons," the Associated Press reports. That's equal to about 110 blue whales — or 60 pounds of trash per Beirut's roughly 330,000 inhabitants.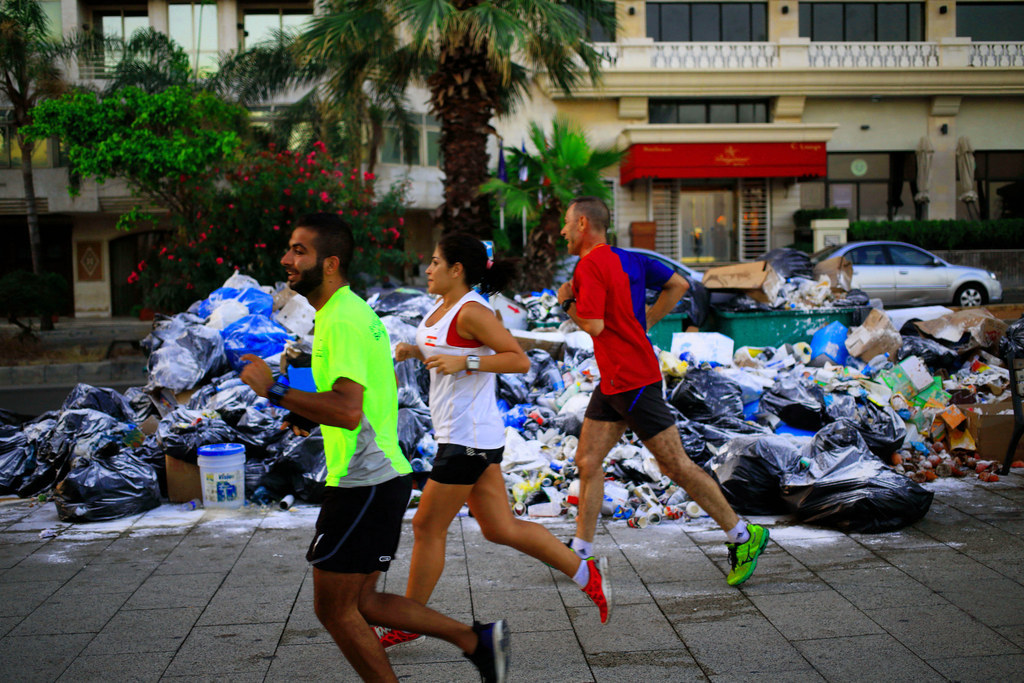 And making matters worse, the company that had been doing the hauling — Sukleen — had its contract expire alongside the dump's closure.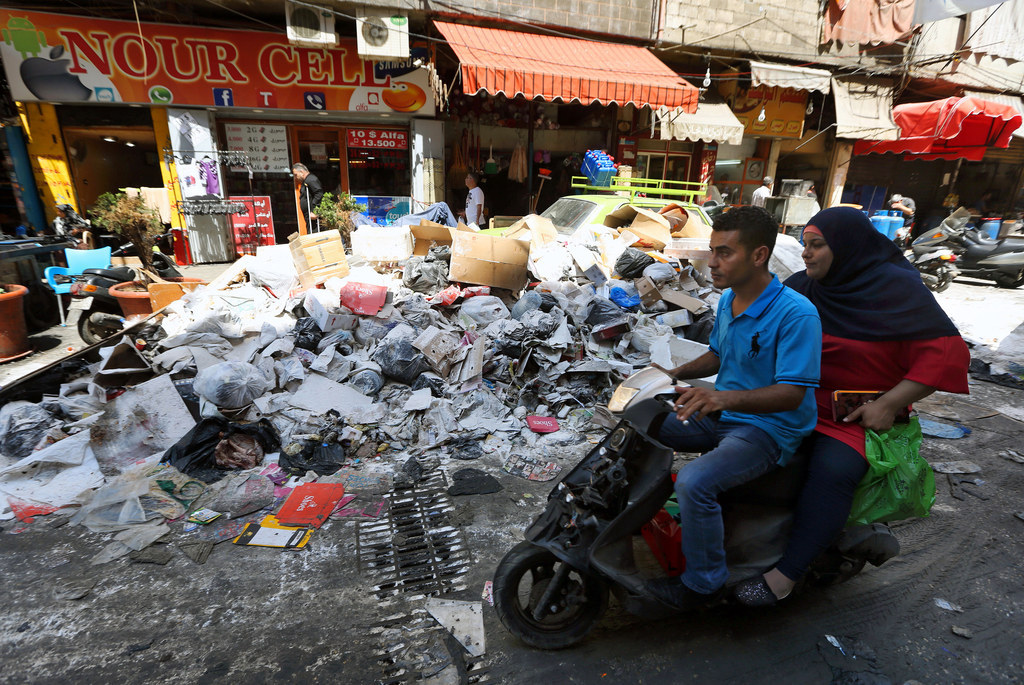 So they're sweeping the streets and spraying the mounds of trash with pesticides. But not carrying it away.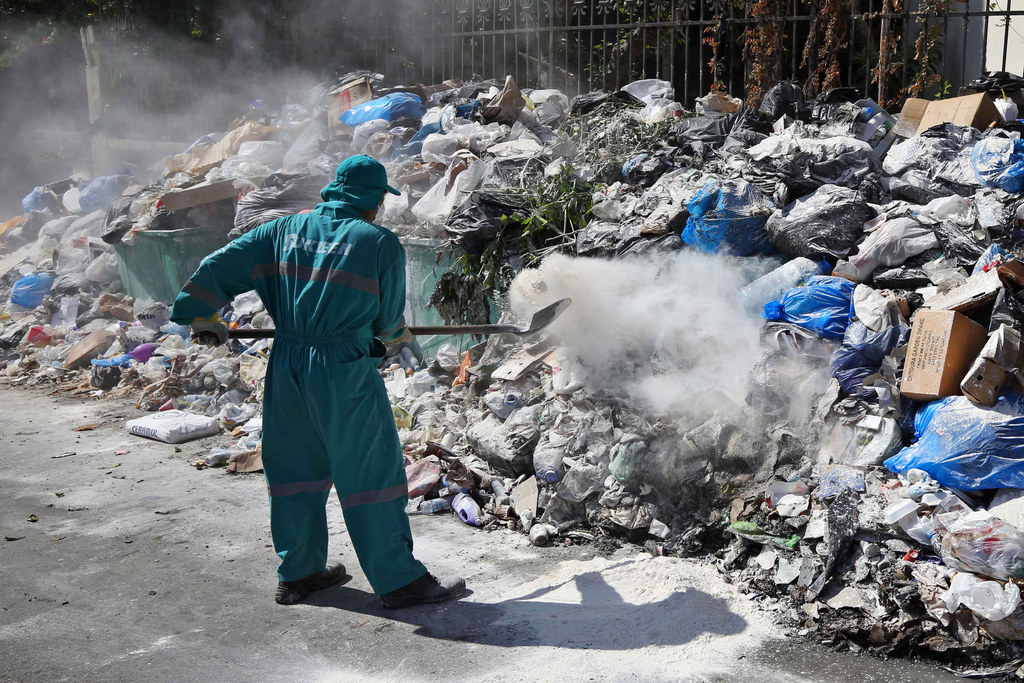 The situation is starting to get pretty dire, as residents have taken to setting the piles of refuse aflame. You know. The piles with the chemicals sprayed on them.
Which, frankly, seems more than a little unsafe.
But good news! The Sukleen garbage collectors were back on the job as of Sunday night, finally removing the hulking piles of garbage that had accumulated.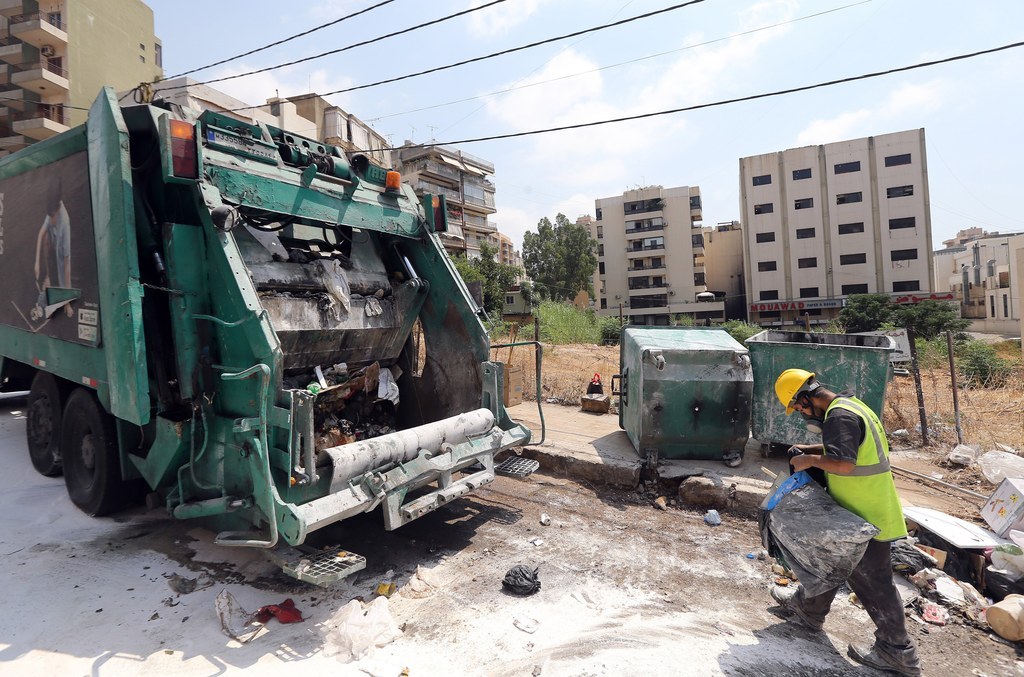 The resumption of trash pickup in Beirut was met with music and dancing and treatment more usually afforded to celebrities.
Literally dancing in the streets.
One of the Sukleen workers tries to tell the man seemingly orchestrating the dancing that it's time to get back to work...
To which the crowd responds by hoisting the would-be time-keeper's partner onto their shoulders.
Now the bad news: the Lebanese government isn't saying exactly where the trash is going short- or long-term. Naameh — which was designed to hold 2 million tons of trash and has accumualted 15 million — is still closed.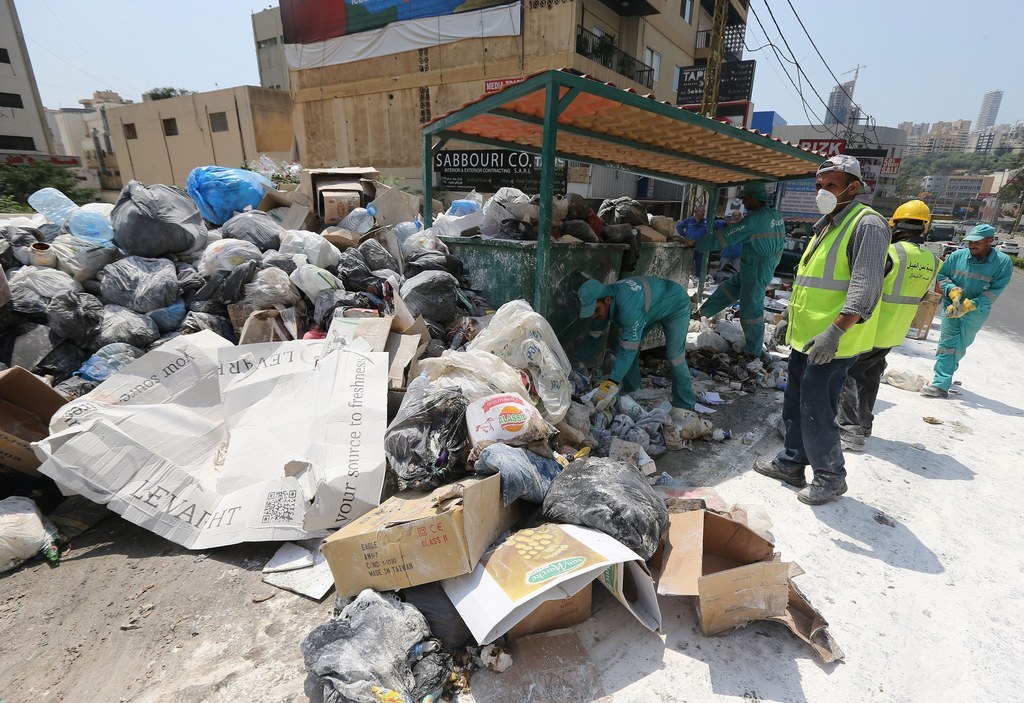 And several trucks were caught just dumping the trash collected along a major highway. Rumors of Beirut's trash being delivered to their community caused several neighboring municipalities to protest, despite the government pledge financial incentives.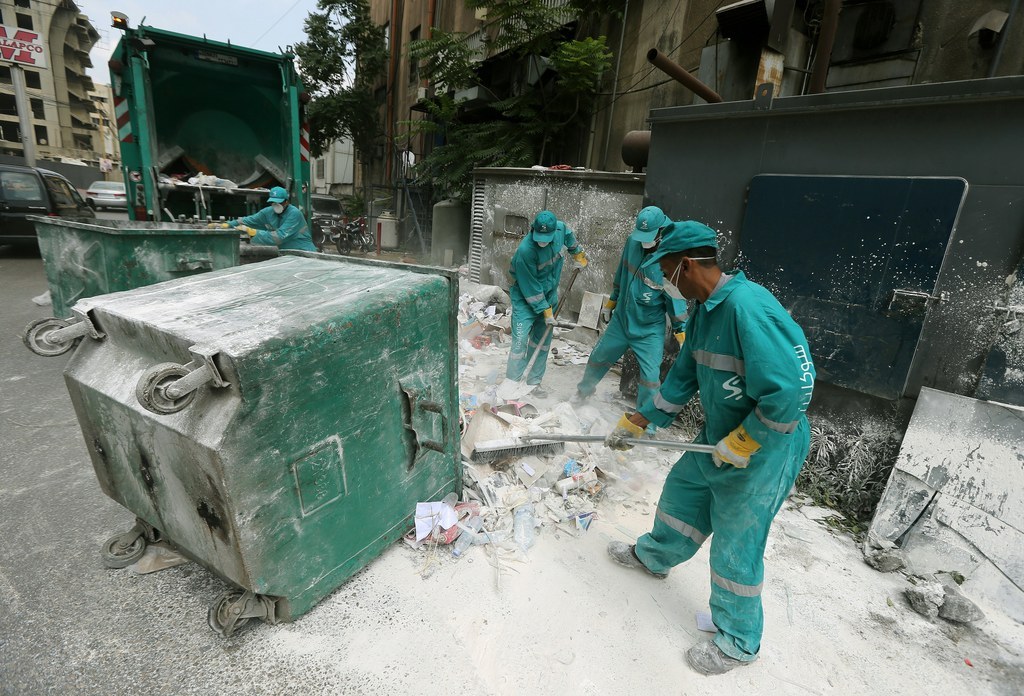 So even as the trash comes off the street corners, the crisis is at best only half-solved.