Most book fairs are comparatively stodgy places, where rows of thick tomes that nobody reads are presented alongside longwinded authors nobody has heard of. But not the Tehran International Book Fair.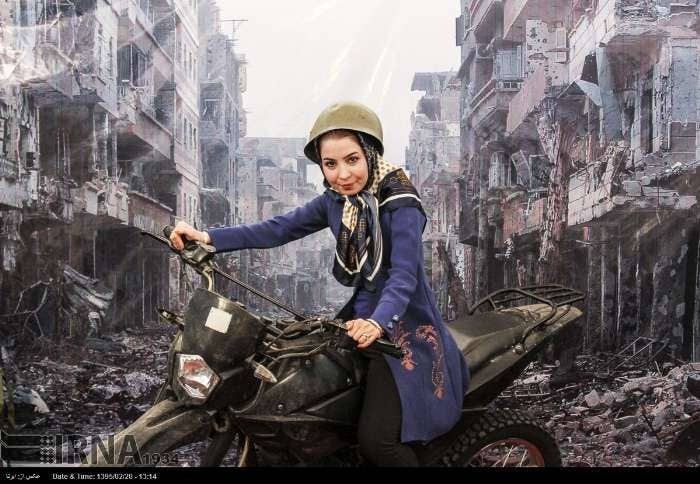 Rather than relying on a book to transport them, attendees at this year's event had the chance to take a break in front of a backdrop of Syrian rubble. Iran's official state-run news agency, IRNA, published photos on Tuesday of Iranians at the book fair sitting astride a motorcycle, complete with military props like a helmet and grenades.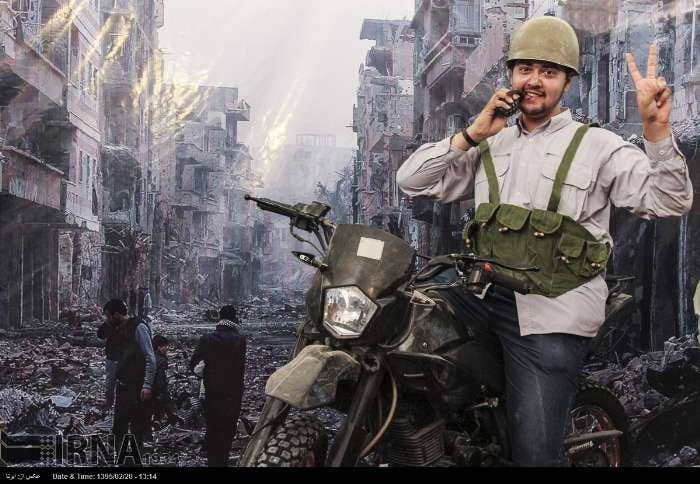 The "Defenders of the Shrine" booth, a reference to the calls in Iranian media for men to volunteer to defend holy Shiite sites in Syria, attracted men and women, young and old.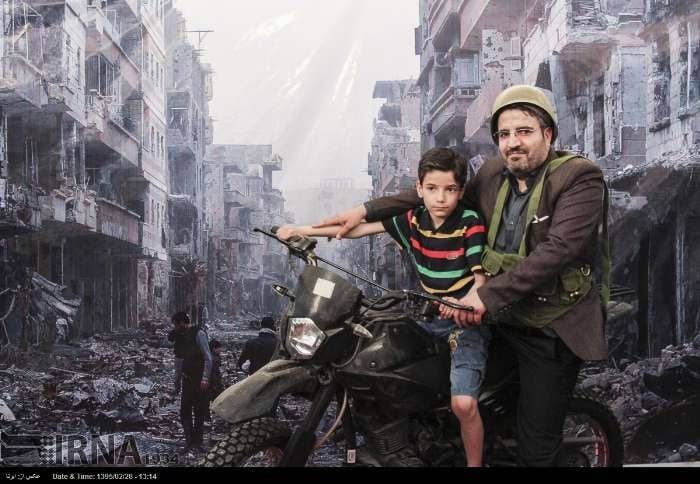 Despite government claims that Iranians who travel to Syria to fight are all volunteers, there has been a steady stream of reports of Iranian soldiers and high-ranking members of powerful Iranian Revolutionary Guard Corps killed while deployed.
It's unclear just where the photo behind the fair attendees was taken, as it resembles scenes in the Syrian cities of Homs, Aleppo, and numerous others destroyed in the brutal five-year war waged by the regime of Syrian President Bashar al-Assad, backed by Iran and Russia.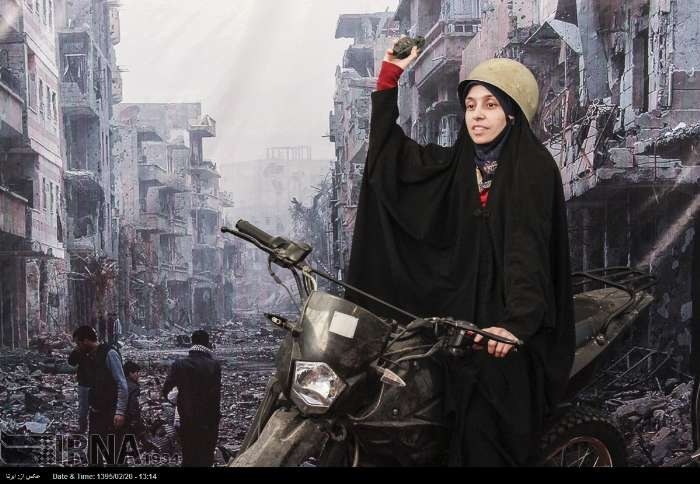 BuzzFeed News wrote to the organizers of the book fair — including its head, Deputy Culture Minister for Cultural Affairs Seyyed Abbas Salehi — asking how the display was approved and who set it up, but received no reply.