The Kardashians Just Met With The Prime Minister Of Armenia
It's part of Kim and Khloe's tour of the country to commemorate the anniversary of the Armenian Genocide.
This is not a hoax. This is not Photoshop. This is real life. This is Kim and Khloe Kardashian meeting with Prime Minister Hovik Abrahamyan of Armenia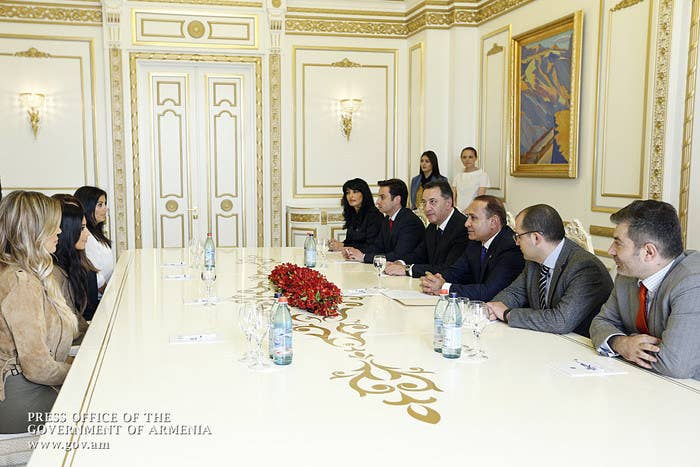 The two sisters arrived yesterday in Armenia as part of a trip to visit their father's ancestral homeland — he was third-generation Armenian-American — and raise awareness of the upcoming centennial of the Armenian Genocide.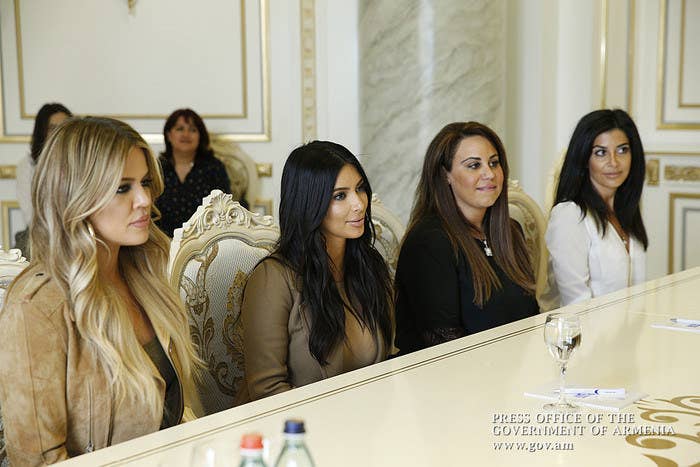 Starting in 1915, in the middle of World War I, the Armenian Genocide saw the Ottoman Empire attempt to remove the Armenian community — which is Christian — from its borders. Estimates vary but over million Armenians are thought to have died during the tragedy and the large number of those who fled has created a huge diaspora of Armenians. The government of Turkey still refuses to acknowledge the Armenian Genocide and the U.S. government has yet to participate in commemorations.
A statement from the Prime Ministers office said that he "hailed [the] Kardishian family's contribution to the cause of international recognition and condemnation" of the Armenian Genocide.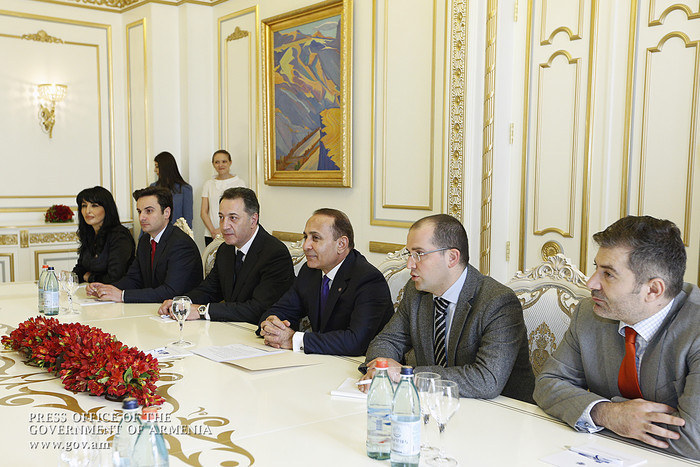 The Kardashians, according to the release, were said to be "highly impressed by the friendly attitude shown in their homeland and happy to come to the country of their dream [sic]." They also apologized for not speaking Armenian but were trying to learn.
"In conclusion, the Kardashian sisters were offered forget-me-not flowers, which symbolize the Genocide Centennial," the statement concludes. So that happened.