This Is A Bird Flying In The President Of Turkey's Face
And it is glorious.
Things didn't go as planned when Turkish president Recep Tayyip Erdogan attempted to release a bunch of birds on Friday to help inaugurate a mosque in his hometown.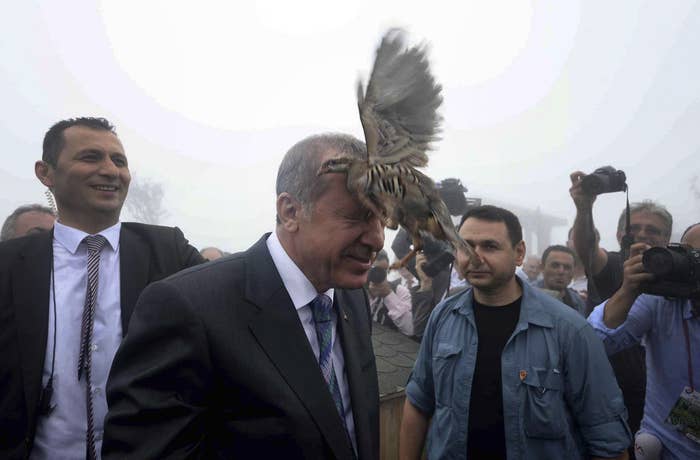 We could go into more detail about the grouse (or partridge, reports differ) that decided to sit on his head or find a way to tie it to his anti-press policies or the war on Kurds he's launched. But instead we'll just let you enjoy this. Savor it.