This is Hayat. She's three years old and lives in Yemen, where on September 24th her house in the Amran governorate was destroyed in an airstrike.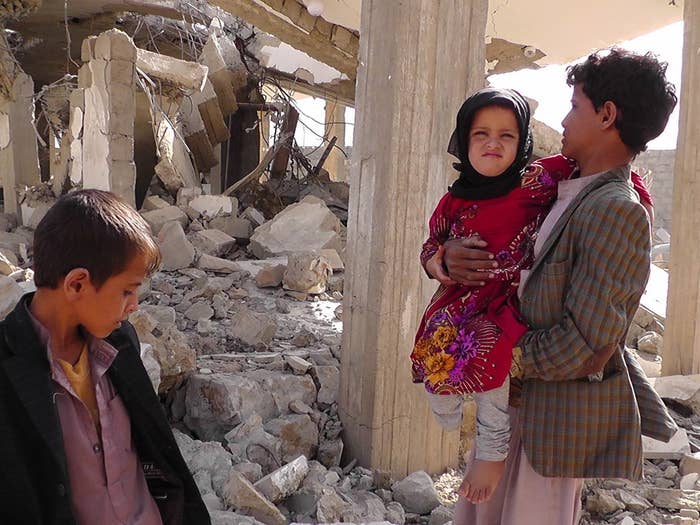 The airstrike killed Hayat's sister and left her severely wounded, enough so that her right foot needed to be amputated when she reached a hospital, supported by the International Committee of the Red Cross (ICRC).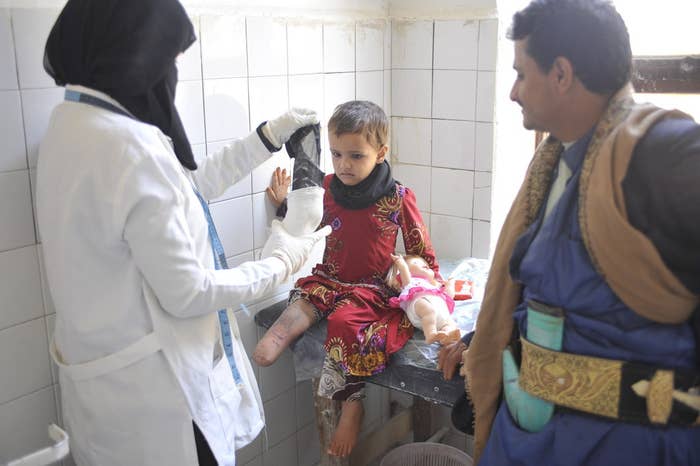 The fighting's toll has hit children especially hard. International non-profit Save The Children on Tuesday issued a new report saying that at least 637 children have been killed since the hostilities began in March — or at least three per day.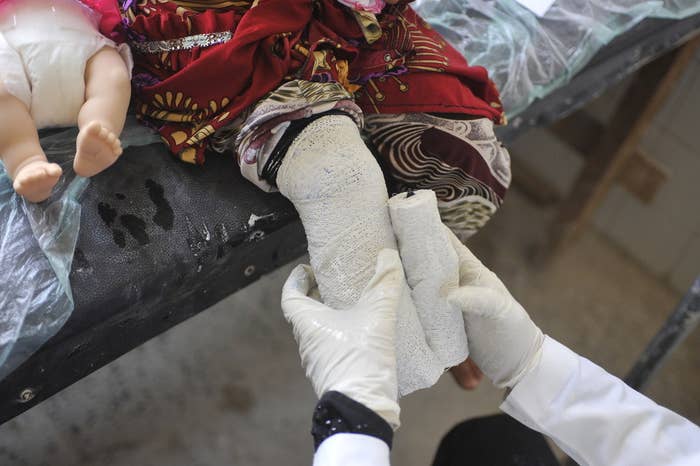 The fighting has left 82% of the population in need of some humanitarian assistance, with very, very little funding available. As of Wednesday, the total UN request for $1.6 billion in aid was less than half funded.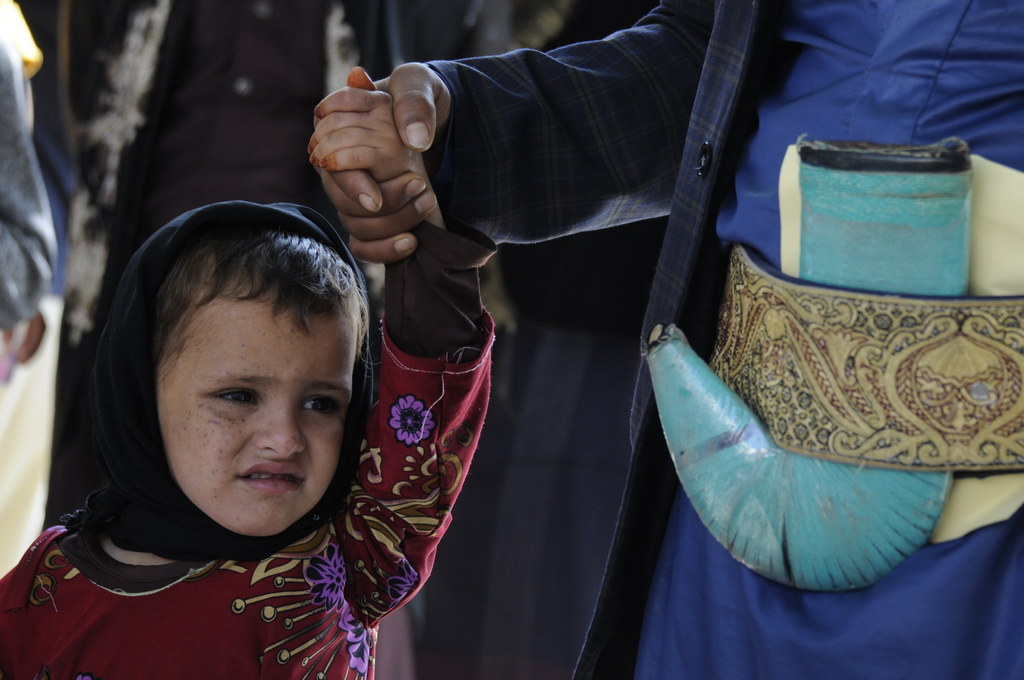 Here's a small bit of good news though: Hayat was able to receive her new leg, and as of last week, she was adjusting to her new leg well, according to the ICRC, and walking on her own.