Bayram Mammadov, a 21-year-old activist, was sentenced on Thursday to ten years in prison after spray-painting messages on a statue that criticized the regime in Azerbaijan.
He now joins Giyas Ibrahimov, 22, who in October was also sentenced to ten years behind bars under the same charges.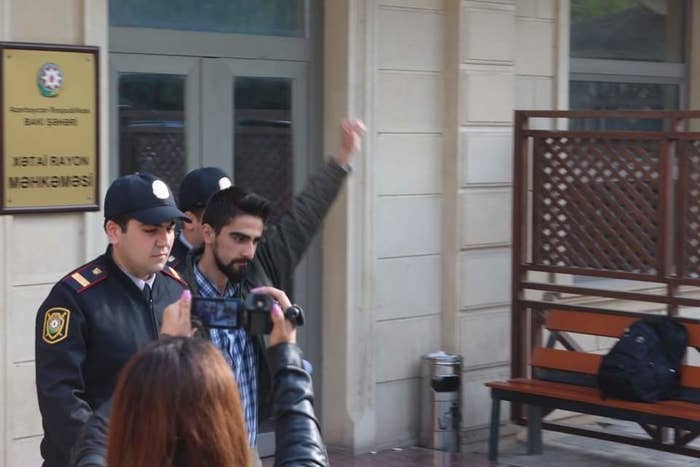 On May 9, Ibrahimov and Mammadov tagged a statue of former president Heydar Aliyev, father of current president Ilham Aliyev, in the capital city of Baku.
The additions to the statue read "Fuck the System" in English and "Congratulations on Slaves´ Day" in Azeri, both accompanied with the anarchist "A" symbol.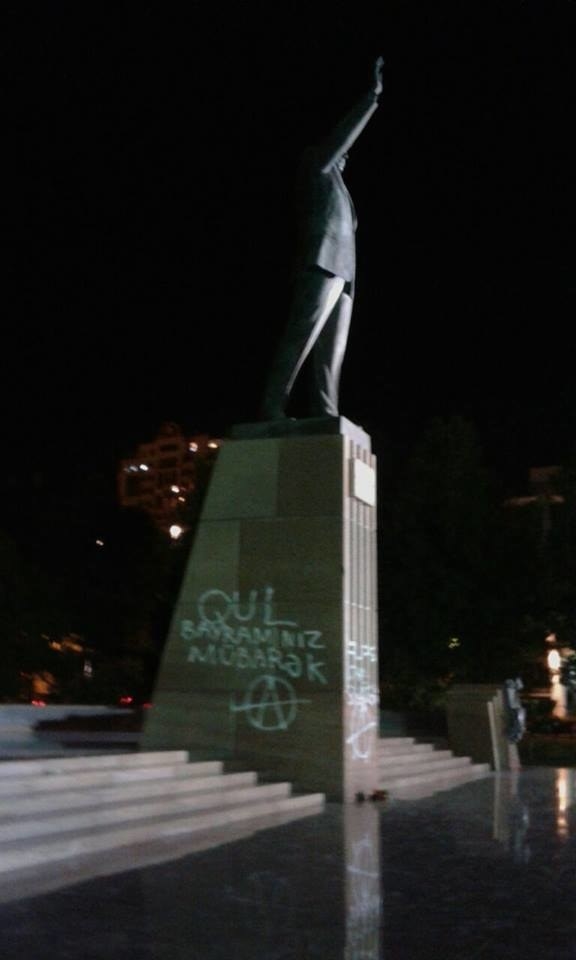 The two young men — both members of NIDA, a pro-democracy movement — were arrested the next day on drug charges, according to Amnesty International, but were only questioned about the graffiti.
Azerbaijan's Grave Crimes Court on Tuesday sentenced Ibrahimov to ten years in prison for drug possession, a sentence that Amnesty International says is an outrage.