These Syrian Children Are Hoping That Pokémon Will Finally Bring The Help They Need
The pictures are the latest in a string of banners that the people of the city of Kanfrabel have sent into the world, trying to draw attention to the plight of Syrians.
A set of pictures of children asking to be rescued while holding pictures of Pokémon has gone viral, the latest in a string of pleading pictures from Syria.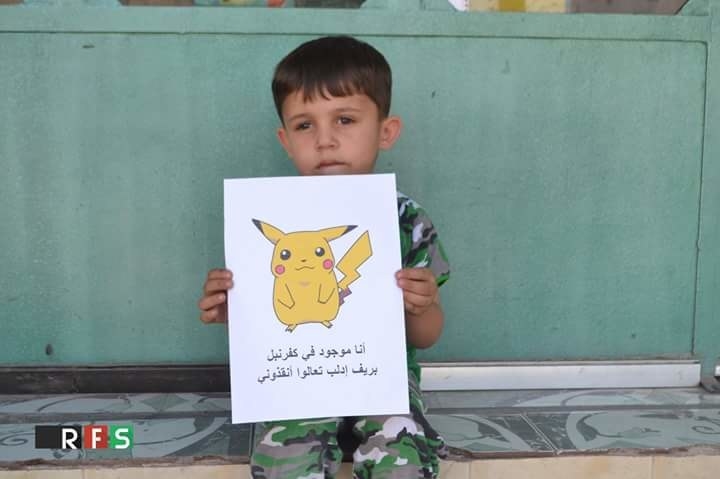 The series' explosion in popularity comes just one day after #PrayforSyria was the top trending topic worldwide on Twitter.
The pictures, taken in the villages of Kafranbel and Kafer-Zaita, are both simple and devastating.
"I'm from Kafer Zaita, save me," these two read.
Kafranbel in particular has made a name for itself with a slew of posters designed to catch the eye of the English-speaking world since 2011, just months into Syria's civil war.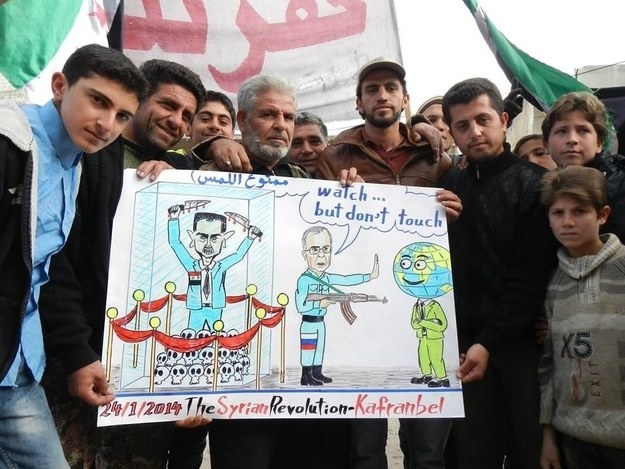 In 2013, villagers from Kanfranbel sent their condolences to victims of the Boston bombings. The next year, they mourned the loss of Robin Williams.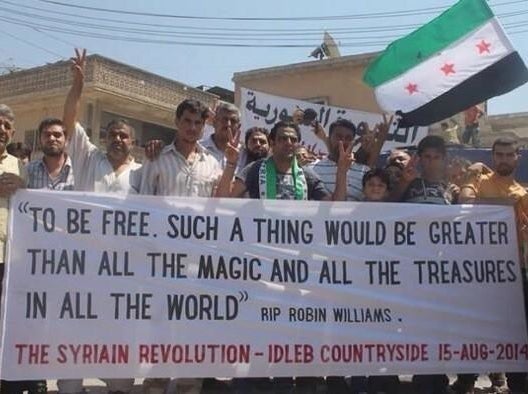 They aren't the only ones who've been trying to use Pokémon's recent resurgence to draw attention to Syria's crisis.
"The world has become obsessed with this video game, so I told myself why not use it as a medium to convey our suffering," graphic designer Saif Tahhan told Al-Arabiya.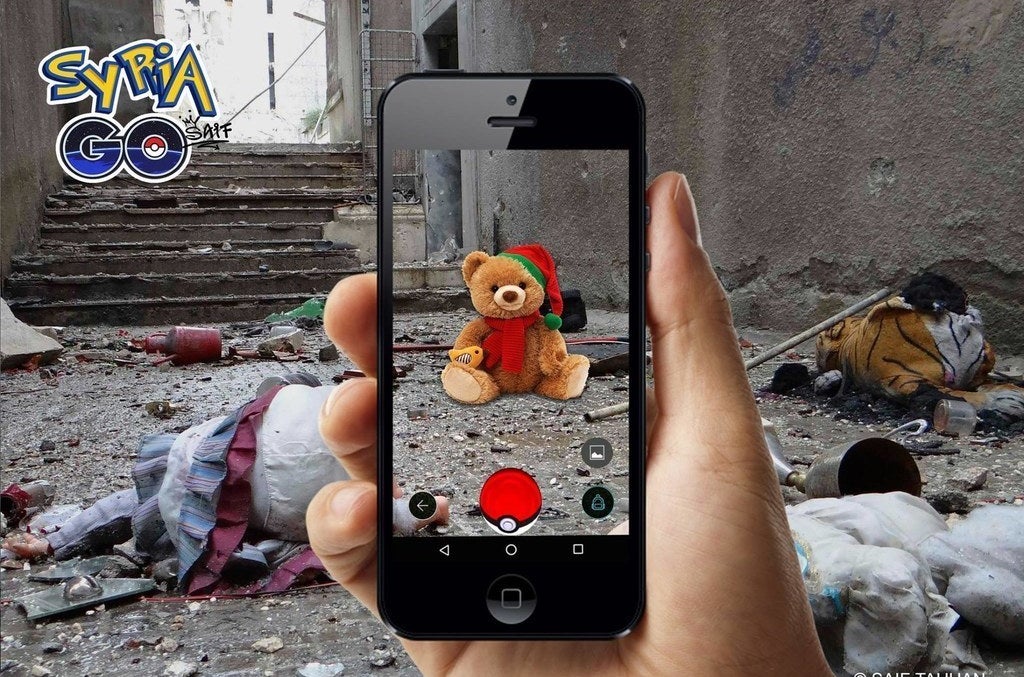 "Everyone is now searching for Pokemon, however, Syrians are searching for the basic necessities of life. Honestly, I don't think the world feels for us."