There's Now A List Of Anti-American Insults Attached To The Former U.S. Embassy In Iran
The list is quite comprehensive.
The site of the tensest moment in U.S-Iranian relations is now the site of a permanent plaque listing the numerous less-than-kind epithets that Iran's former leader gave the United States over the years.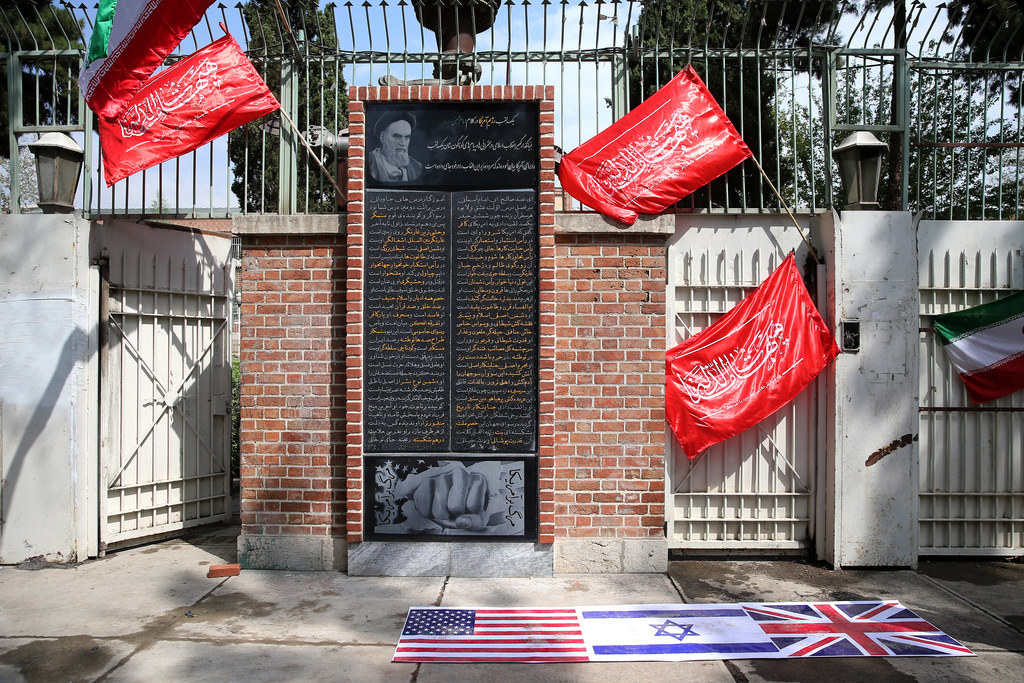 In all, the plaque now in front of the former American Embassy in Tehran lists 100 names that Grand Ayatollah Ruhollah Khomeini, Iran's first leader after the 1979 revolution, used to describe the U.S. during his time in power.
The new wall decoration comes courtesy of members of the Basij — a hardline paramilitary group that was last in the international spotlight for its role in supporting the 2009 crackdown on protesters during the so-called "Green Movement."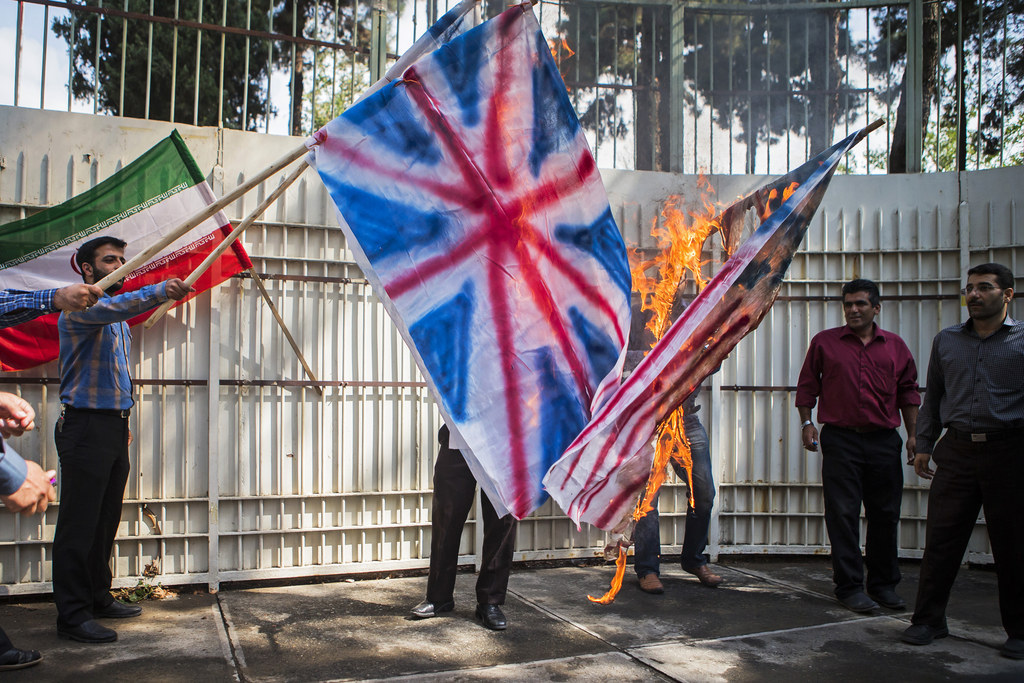 The monument's dedication comes at a time when Iranian hardliners are pushing back against renewed ties with Western countries. Several Basij members were arrested last week while protesting the United Kingdom reopening its embassy after four years.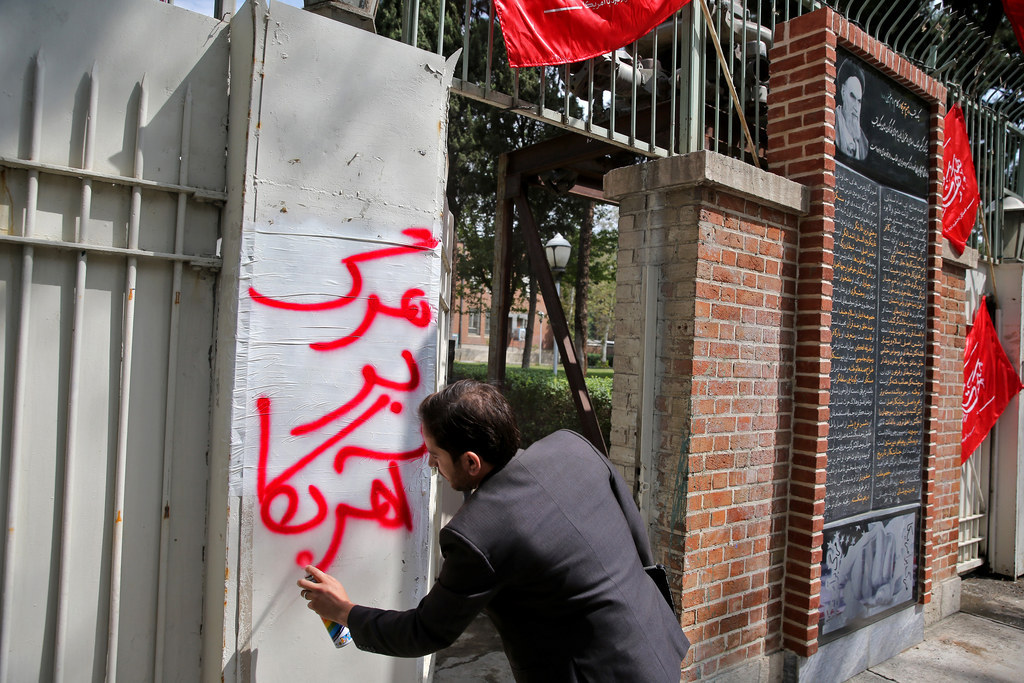 The list of names provided — which are quite imaginative at times — easily outnumbered the Basij who attended the plaque's unveiling; the Associated Press put their number at around a dozen.
BuzzFeed News has reached out to the State Department for comment on the new addition to its former embassy in Iran and will update this story when they respond.