There's Been A Coup In Burkina Faso And This Is Why
The end of now former President Blaise Compaore's 27-year rule has been long coming.
Blaise Compaore was president of Burkina Faso for 27 years — until Friday, when he was ousted in a coup following two days of protests.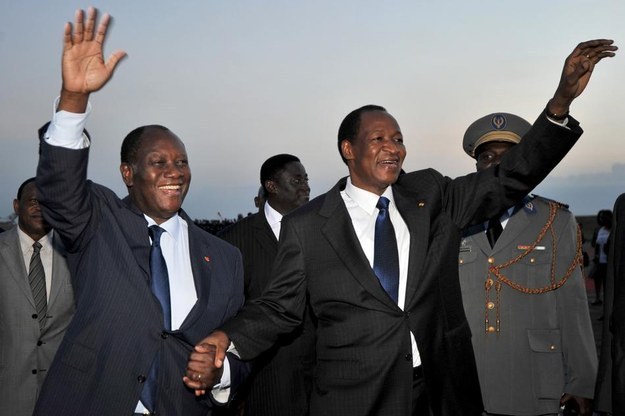 Compaore (right) himself first took power via a coup, and had gained a reputation for being a skilled negotiator, helping to broker the end to crises in Togo, Cote d'Ivoire, and Mali, according to World Politics Review.
In a televised statement, Compaore announced: "In order to preserve the democratic gains, as well as social peace, I declare a power vacuum to allow the establishment of a transition leading to free and fair elections within a maximum of 90 days."
The military has declared that it is now in charge of the country and Compaore is rumored to be moving toward the border shared with Ghana.
"God bless Burkina Faso," he tweeted on Friday.
The driving force behind the protests was Compaore's attempt to change the Burkinabe constitution to allow him to run for a third term in office. Earlier this year, a first round of protests against the possibility drew tens of thousands.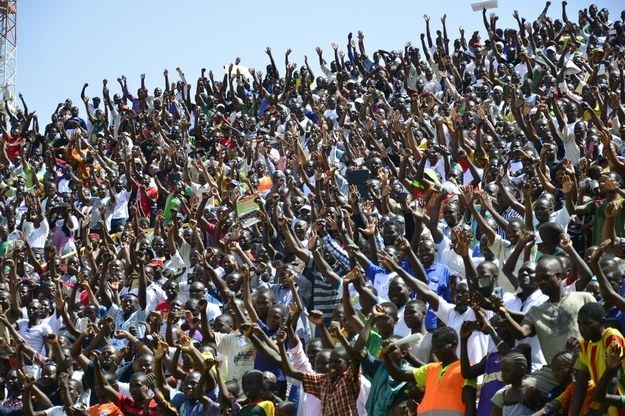 This year's protests weren't the first challenge to his rule.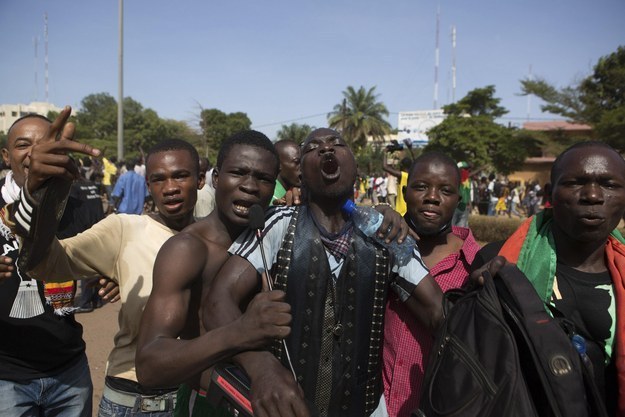 First, following the death of a teen at the hands of the police in 2011, protesters took to the streets, ignoring calls for calm from religious and political authorities. Eventually the scope of the demonstrations expanded to include demands for an end to government corruption writ large.
The decentralized protests raged on while at the same time, the military was discontent over a ruling that punished several soldiers for attacking a civilian in a dispute over a woman. The crisis grew severe enough that in April 2011, several members of the Presidential Guard rebelled and fired on the presidential palace, forcing Compaore to briefly flee. Soldiers began demonstrating and looting, before finally in early June members of the Presidential Guard loyal to the government managed to quell the uprising.
Compaore eventually managed to calm some tension through dialogue and moderate reforms in the political and military spheres.
That dynamic made the military in Burkina Faso the key to whether any protest against Compaore succeeded, as their support or lack thereof could easily shift the balance of power in the country.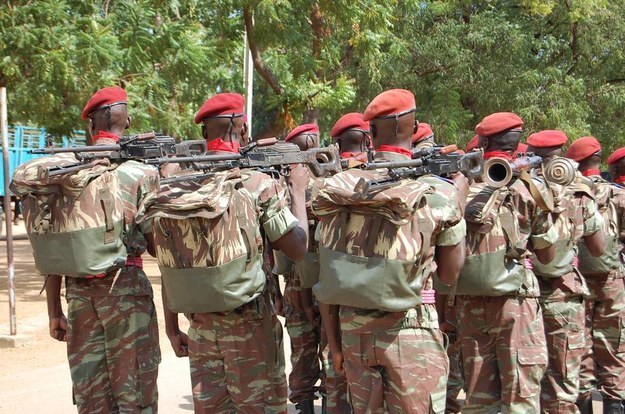 For a moment, it appeared that retired former Defense Minister General Kouame Lougue would be the one taking the reins in the country. He was fired in 2004 for an alleged coup attempt. Protesters on Thursday appeared to back the idea of his taking over.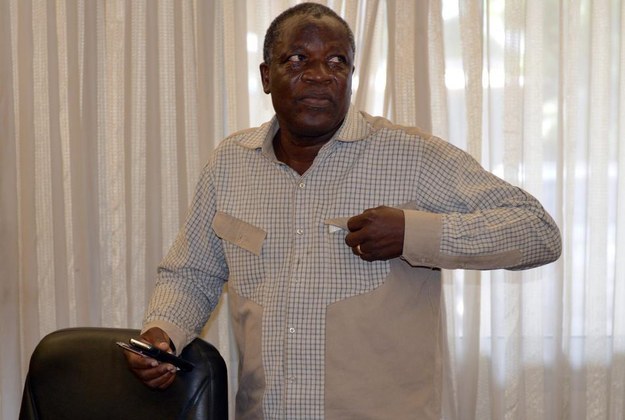 But now the military has clearly chosen sides and power is in the hands of Army chief of staff Nabere Honore Traore, who announced his takeover on Friday.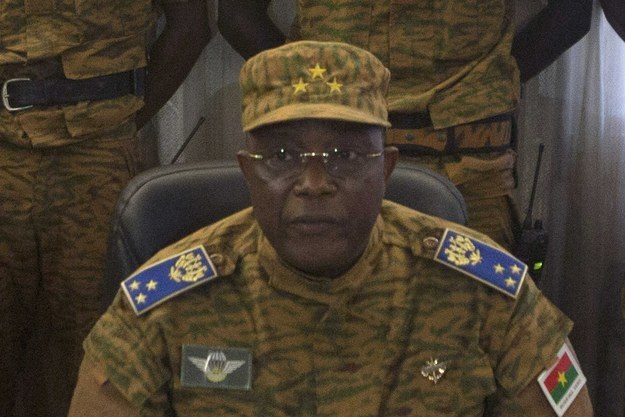 "In line with constitutional measures, and given the power vacuum... I will assume as of today my responsibilities as head of state," Traore said in a statement.
He added: "I undertake a solemn engagement to proceed without delay with consultations with all parties in the country so as to start the process of returning to the constitutional order as soon as possible."
The shift shouldn't come as a total surprise. Burkina Faso was actually No. 35 on a list of countries most likely to have a coup in 2014, produced by political scientist Jay Ulfelder.
Ulfelder takes some encouragement from the data on coups when it comes to Burkina Faso's future. "Since the end of the Cold War, most coups have been followed by competitive elections, and that's especially true in countries like Burkina Faso that are more dependent on Western aid," he wrote in an email to BuzzFeed News, pointing to a recent journal article arguing the same. "Hopefully, we'll see that pattern borne out in this case."