This Sunday, President Obama will leave on a three-country trip to Asia. After visiting China for an APEC summit, he'll make his second trip to Burma, also known as Myanmar.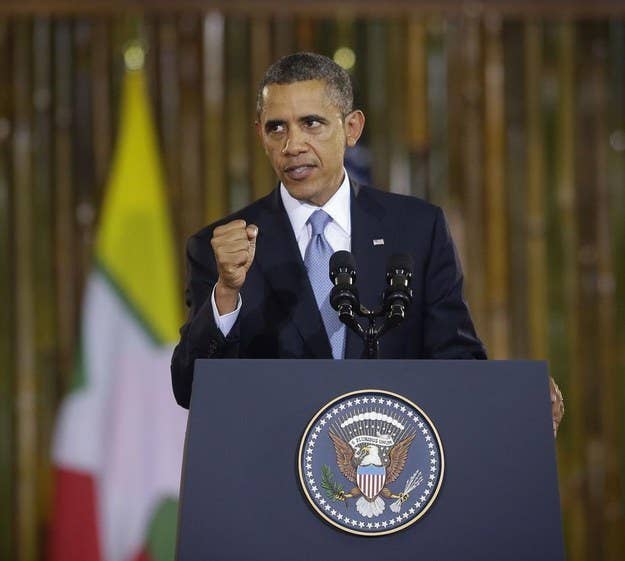 Obama's 2012 visit was the culmination of his administration's huge push to restore ties with Burma, which were degraded in 1988 after the military took over the country.
In 2010, Burma held its first national election in decades. Just days later, the junta released Aung San Suu Kyi, a Nobel Peace Prize winner, from years of house arrest. The next year, the country swore in former general Thein Sein as its first civilian president in decades.
Those developments prompted the U.S. to finally send a new ambassador in 2012, paving the way for Obama's visit. Since then, the U.S. has lifted some economic sanctions on Burma and encouraged American businesses — including Coca-Cola, the Gap, and others — to invest in the country.
Complicating matters: the 1.1 million members of the country's Rohingya population. The Rohingya, who are Muslim, have faced persecution for decades, living as second-class citizens among the majority Buddhist population.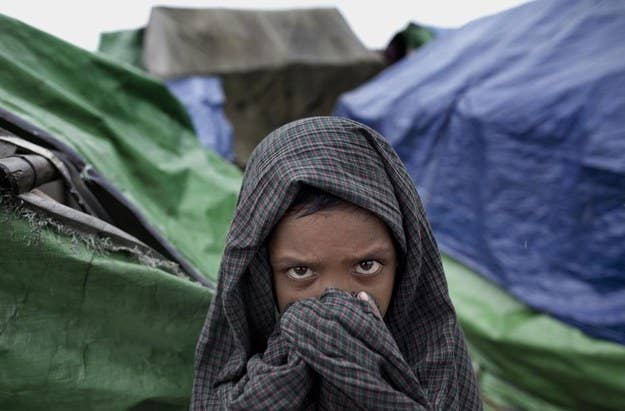 Under a 1982 law, the Rohingya were stripped of their citizenship, rendering them stateless. Many Burmese consider them "illegal immigrants" from Bangladesh.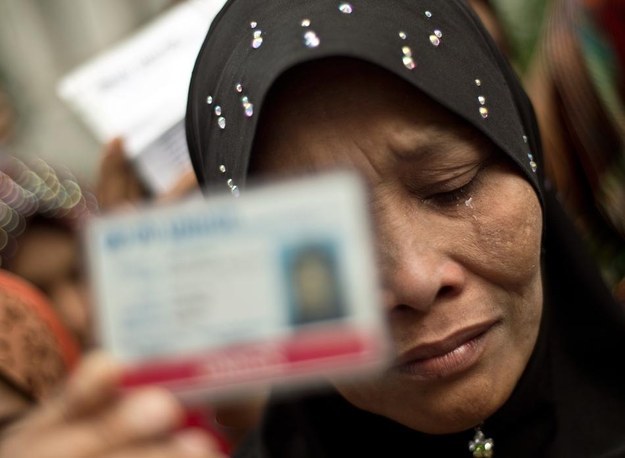 Hardline Buddhists like monk Wirathu, who has referred to himself as the "Burmese bin Laden," have helped to stir up resentment against the minority Muslim population, including the Rohingya. Clashes have left villages burned and thousands displaced.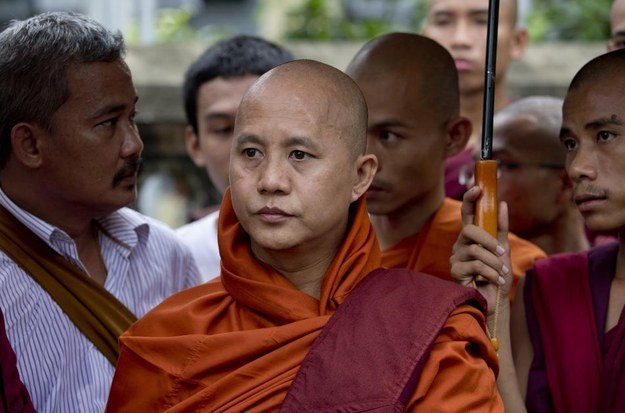 Since violence between Buddhists and Muslims first erupted two years ago, more than 100,000 Rohingya have fled by boat. Another 100,000 are confined to refugee camps in deplorable conditions.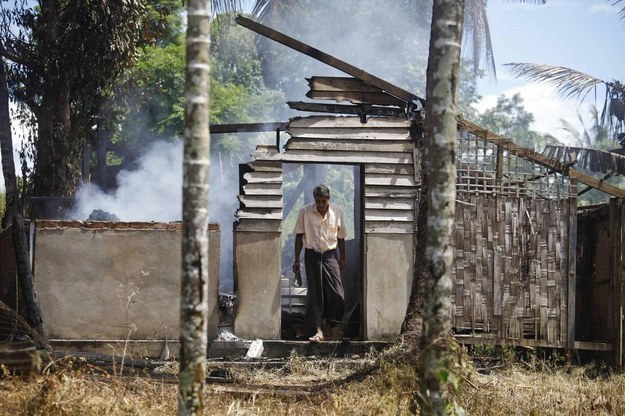 In Rakhine state, the site of the worst ethnic violence against the Rohingya and other Muslims, the government has limited the number of children they can legally have to two.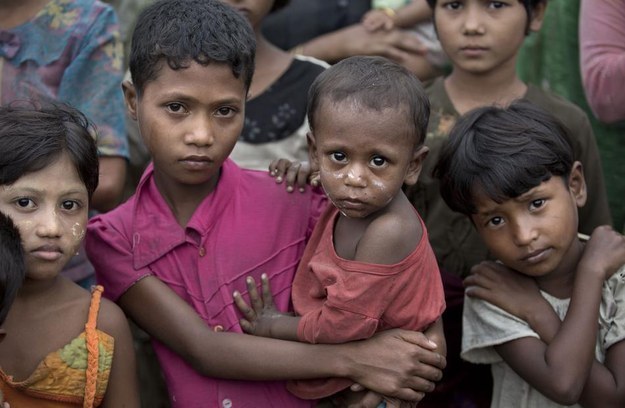 Even Aung San Suu Kyi believes there "is no Rohingya ethnic group." Human rights groups have criticized her for her silence on the Rohingya's plight.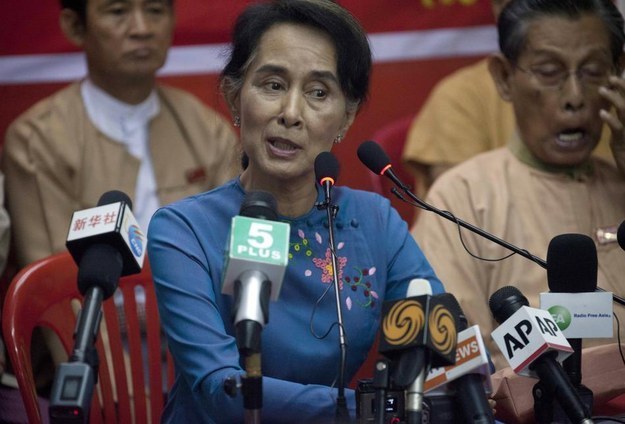 Now, according to the New York Times, the Burmese government has given the Rohingya a choice: "Prove your family has lived [in Burma] for more than 60 years and qualify for second-class citizenship, or be placed in camps and face deportation."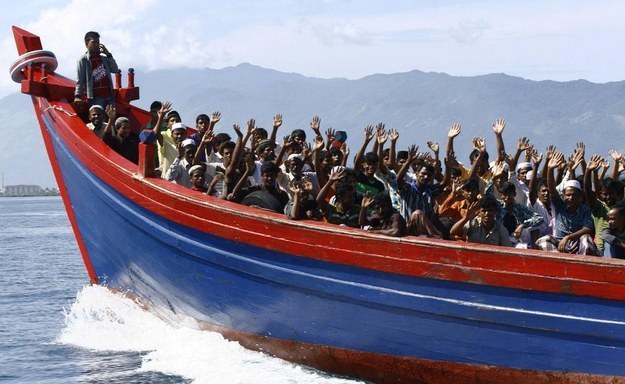 That decision, taken just days ahead of the Obama's visit, has left his administration scrambling to highlight its commitment to human rights in Burma.
Last Friday, the White House released the readout of a call between Obama and President Thein Sein of Burma. Obama "stressed the importance of the government of Burma taking additional steps to address the tensions and the humanitarian situation in Rakhine State," it said, including more "support the civil and political rights of the Rohingya population."
The White House also released a statement about Deputy National Security Advisor Ben Rhodes meeting with NGOs promoting human rights in Burma.
And at a press briefing on Friday, National Security Advisor Susan Rice emphasized the U.S.' "commitment to human rights" in Burma. "We have real concerns, we've expressed them repeatedly about conditions in Rakhine state," Rice said. "We will raise those concerns very directly."
An administration official likewise told The Diplomat that Obama's tone while in Myanmar will be "be a mixture of pressuring and laudatory."
But given that Myanmar's security forces are profiting off of the Rohingya's exodus, whether Obama's scolding will lead to a change in the policies that Human Rights Watch has called "ethnic cleansing" remains to be seen.