Despite what it looks like, this is not a promo stunt for the upcoming release of Star Wars: Episode VII. No, a Ukrainian man dressed as Chewbacca the Wookiee was actually detained on Sunday during an extremely weird day at the polls.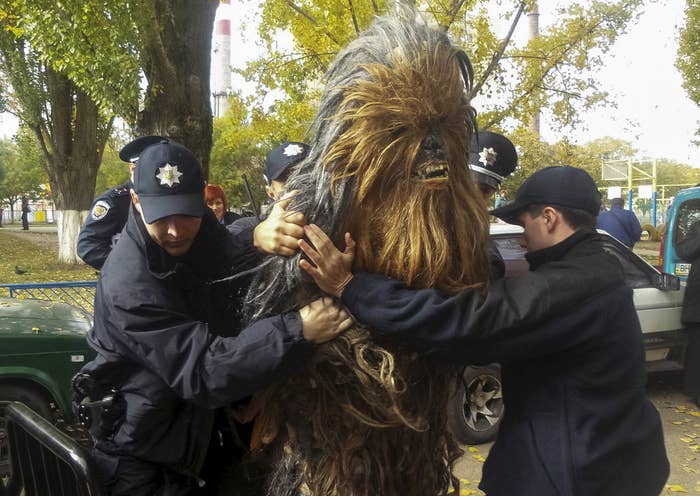 The most famous son of Kashyyyk was arrested in the process of helping Darth Vader (yes, really) try to vote during a local election in Odessa.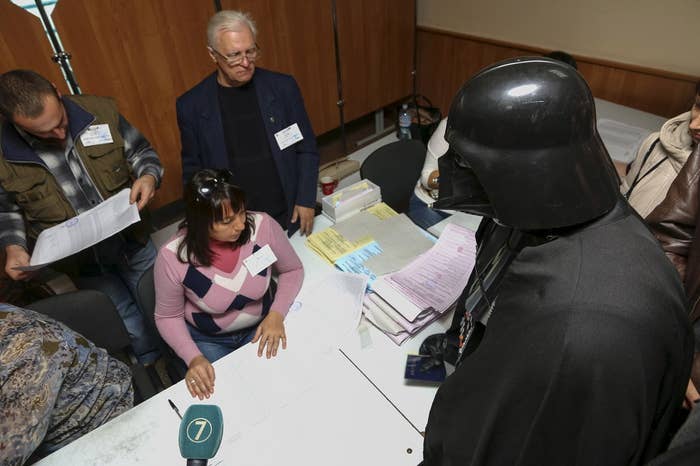 But the Wookiee — while a skilled pilot — did a less than admirable job of parking the van Vader was traveling in. He also seemed to have forgotten his ID in his other bandolier, leading to his arrest.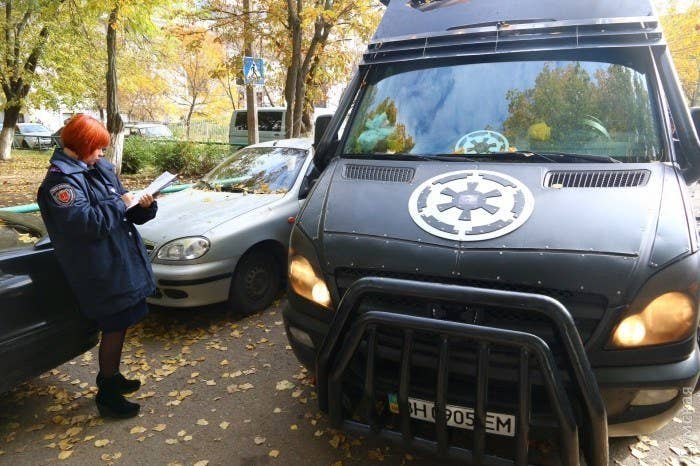 True to form, it took several Ukrainian police officers to restrain Chewbacca. Given that Wookiees are known to rip people's arms out of their sockets when they lose, it's lucky that the officers survived the ordeal.
"Nothing unusual here, just Chewbacca detained for being without documents while driving Darth Vader to the elections in Odessa," the Ukrainian police posted on their Instagram.
Chewie appeared in court on Monday where he was fined 170 hryvnia (or about $7.50) for, as the Guardian explains, "the 'administrative offense' of not being able to produce identification documents."
Along with the inherent weirdness of Vader and a phalanx of stormtroopers appearing at a local gymnasium to cast its ballot, the elections were marked with dirty tricks and other tactics that undercut the country's leaders' promise to end corruption.