Michael McFaul, who served as the Obama administration's ambassador to Russia during the first term, says that he is now banned from traveling to Russia.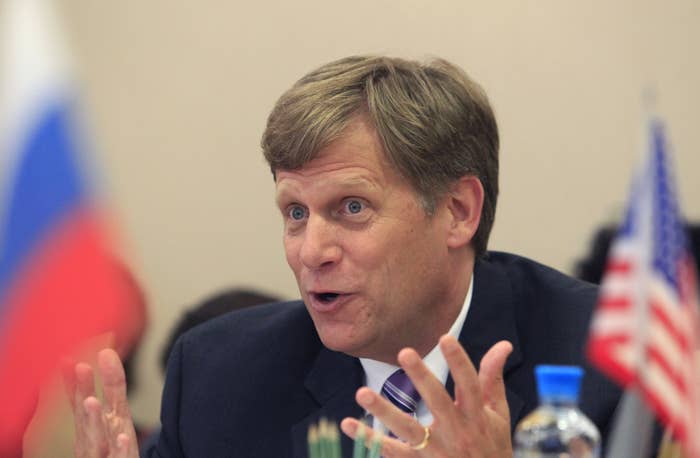 McFaul, who has been a professor at Stanford University since he left Moscow in 2014, revealed his inability to visit the country on his Twitter account Friday.
That's apparently because he'd been added to a sanctions list that Moscow issued in 2014, though his name did not appear on any lists made public at the time.
The former ambassador was himself unaware of his ban until he attempted to travel to work on Hillary Clinton's potential transition to the White House in December.
McFaul spent the last few months of the campaign railing against Russia's interference in the election process.