The U.S. Is Urging Saudi Arabia Not To Publicly Whip This Blogger
The kingdom is preparing to give 1,000 lashes to Raif Baddawi, with the first round set on Friday.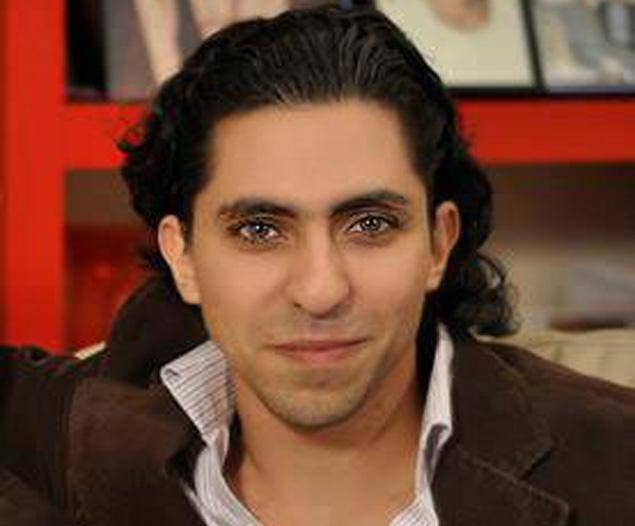 WASHINGTON — The United States on Thursday called upon Saudi Arabia to cancel its plans to publicly whip a human rights blogger, calling the punishment "inhumane" and asking the kingdom to review his case.
State Department spokesperson Jen Psaki told the daily press briefing that the U.S. was "greatly concerned" by reports that human rights activist Raif Badawi's punishment is set to begin, citing his commitment to freedom of expression and religion.
"The United States government calls on Saudi authorities to cancel this brutal punishment and to review Badawi's case and sentence," Psaki said. "The United States strongly opposes laws — including apostasy laws — that restrict the exercise of these freedoms and urges all countries to uphold these rights in practice."
Baddawi was arrested in 2012 for maintaining a blog called Free Saudi Liberals, a forum for debate and discussion in Saudi Arabia, including "articles that were critical of senior religious figures such as Saudi Arabia's Grand Mufti." Originally sentenced to face seven years in prison and 600 lashes, a retrial last year actually saw his sentenced increased to 10 years behind bars and 1,000 lashes. Badawi did manage to avoid conviction on a charge of apostasy, which would have carried a death sentence.
The public flogging portion of his punishment is now set to begin tomorrow, with the 50 lashes he'll be dealt repeated weekly for the next 20 weeks.
"It is horrifying to think that such a vicious and cruel punishment should be imposed on someone who is guilty of nothing more than daring to create a public forum for discussion and peacefully exercising the right to freedom of expression," said Philip Luther, Amnesty International's Middle East and North Africa director, in a statement.
Saudi Arabia on Friday carried out the flogging outside a mosque in the city of Jeddah, despite U.S. protestation. Reports from witnesses at the scene say that "Mr Badawi arrived at the mosque in a police car and had the charges read out to him in front of a crowd.
He was then made to stand with his back to onlookers and whipped, though he remained silent, the witnesses said."