Secretary of State Rex Tillerson is a man of few words. Very, very few words apparently.
So when North Korea test-launched another missile on Tuesday, at least the fifth since President Donald Trump came into office 74 days ago, are we that surprised that this is his statement?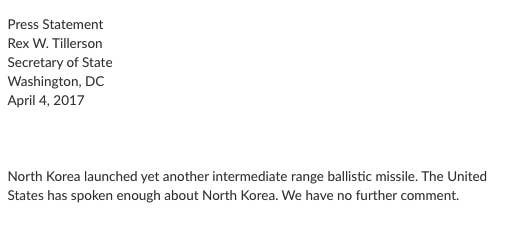 ...Yes. Yes, we can be surprised.
Plus, North Korea is set to be a major topic at Thursday's meeting between Trump and Chinese President Xi Jinpeng. Maybe...a little preview of your stance? Maybe?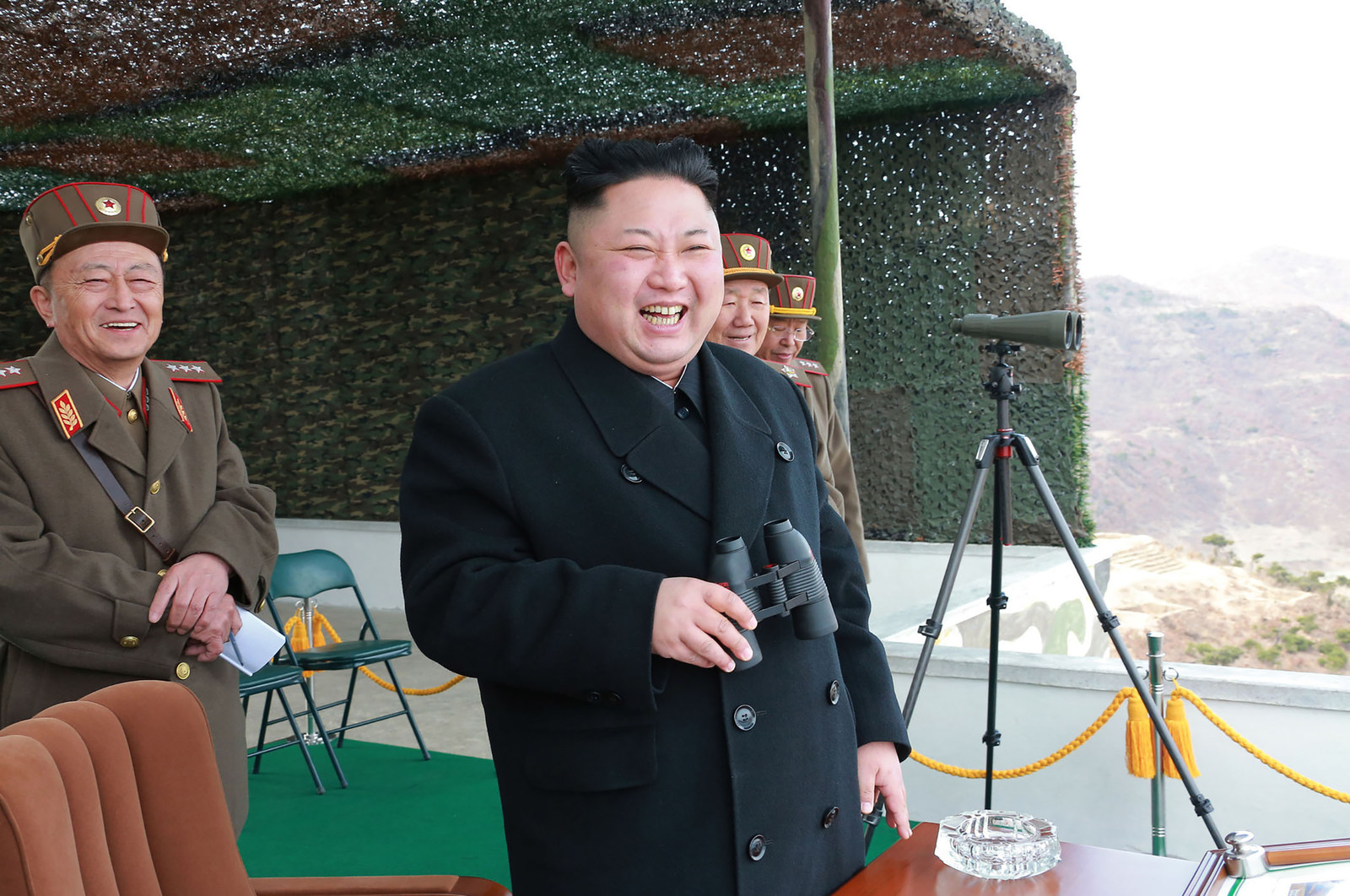 I mean...