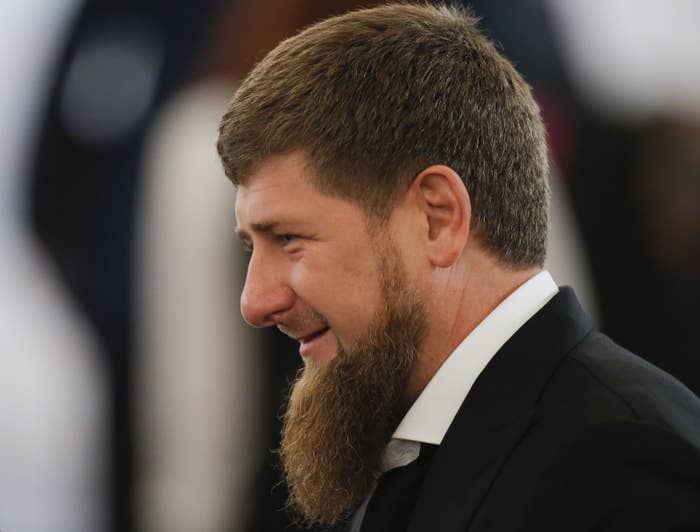 The editors of the Russian independent newspaper that first reported on the kidnappings and killings of gay men in Chechnya are now afraid for the safety of their staffers.
Novaya Gazeta on Thursday published an editorial defending its reporting and calling on the Russian government to protect its reporters.
The initial article, published on April 1, said that Chechen authorities were behind the disappearance of scores of gay men inside the Russian territory. Novaya Gazeta found that at least three men have died while in custody. The Chechen authorities responded by saying there were no gay men in Chechnya.
Three days after the story was published, around 15,000 people attended an emergency meeting called in Grozny's main mosque. At the meeting, which was aired on TV, an adviser to Chechnya's strongman leader, Ramzan Kadryov, "publicly accused the staff of Novaya Gazeta of libel" and called them "enemies of our faith and of our country," the editors wrote.
A resolution adopted at the meeting said that to reclaim the dignity of Chechen men and Islam, "we promise that retribution will overtake the true instigators, wherever and whoever they may be, without a statute of limitations."

The newspaper's editors believe that refers to them and their staff. They decried the culture of impunity in Russia, citing the murders of opposition leader Boris Nemtsov, Chechnya-based human rights activist Natalia Estemirova, and Anna Politkovskaya, a journalist at Novaya Gazeta who focused on human rights abuses in Chechnya.
"We call on the Russian authorities to do everything possible to prevent actions aimed at inciting hatred and enmity against journalists performing their professional duties," the editorial concluded.
Novaya Gazeta's investigation spawned an outpouring of coverage in the Western media. Three days later, the day of the meeting in Grozny, the US State Department days later issued a statement calling on Russia to investigate the disappearances and hold those responsible accountable.