You guys, spare a minute in your prayers for the Nigerian men's Olympic soccer team. They have had a very, very rough couple of days.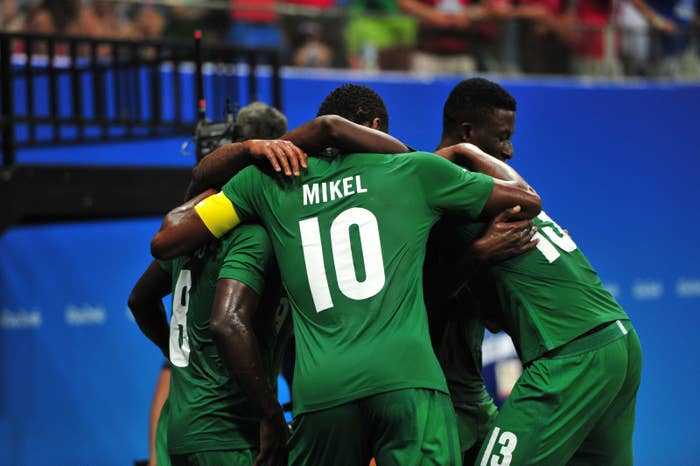 For starters, they managed to get stuck in Atlanta for days on their way to Rio, thanks to a bungled payment and other woes. They landed in Brazil just hours before their first match against Japan on Thursday.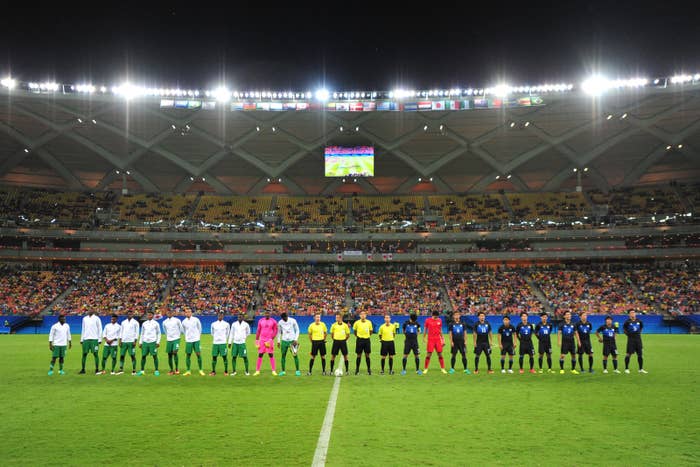 And then once their match was about to start, their national anthem seemed a little...off.
Like, very, very off. That is a completely different song, what are you doing, guys.
So what was the tune that played, leaving Nigeria fans so confused? Well, embarrassingly enough, it was the anthem of Niger. Which is a different country entirely.
You really have to feel bad for the person in the control booth who clearly clicked the wrong file.
Despite the many SNAFUs, though, the Nigerian team went on to defeat Japan 5 - 4, which we are told is a very high score for a soccer match.