Google on Tuesday used its Doodle to celebrate Dr. Jonas Salk, the inventor of the polio vaccine, who would have turned 100 today.

1.
Pakistan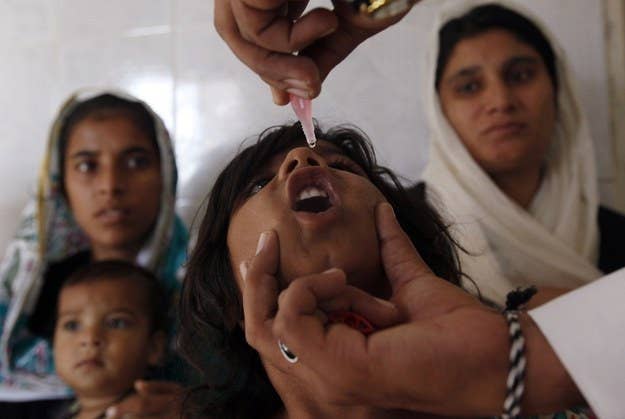 In Pakistan, the vaccination campaign has hit several major roadblocks lately. The first is an ongoing campaign of violence against aid workers who distribute the vaccine. After the revelation that the CIA used a fake vaccination campaign as part of their efforts to find Osama bin Laden, health workers of all types have become targets of the Pakistani Taliban and other extremist groups.
But the problem also lies, as a new report due out this week will say, in government mismanagement. "Pakistan's polio programme is a disaster. It continues to flounder hopelessly, as its virus flourishes," the Independent Monitoring Board, which advises agencies fighting polio, will say, according to Reuters.
The result is that Pakistan has so far this year reported 210 new cases of polio, compared with just 47 this time last year.
2.
Nigeria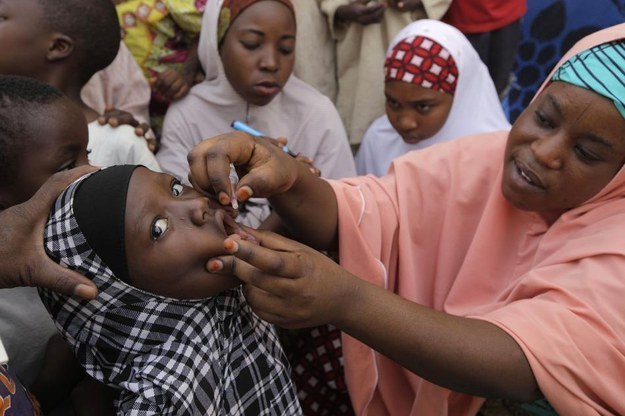 Misinformation is a major challenge to the effort to rid Nigeria of polio. Thanks to those who see the West as a corrupt influence on the country, rumors continue to spread that the vaccine is part of a campaign to sterilize young girls and cause AIDS. Groups like Boko Haram have helped spread this belief and have also launched direct attacks on aid workers.
"Propaganda that the West is keen to reduce the population of Muslim communities through covert sterilisation campaigns disguised as immunisation outreaches also helps Boko Haram stir up feelings against polio vaccination workers," a team of polio researchers wrote in PLOS Medicine last October.
Despite that, Nigeria's number of polio cases has dropped since last year — only six have been reported, compared to 49 at the same time in 2013.
3.
China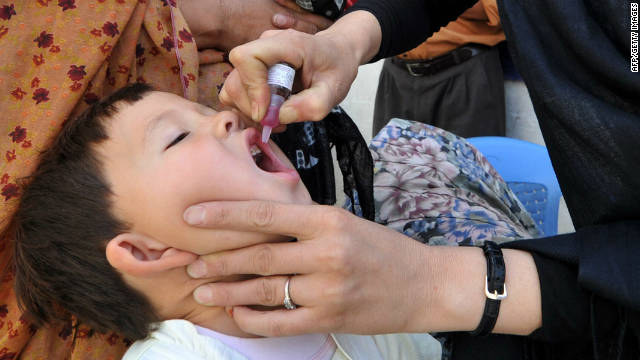 The World Health Organization certified China as being polio-free back in 2000. So what's it doing on this list? As it borders both Pakistan and Afghanistan, it has to remain constantly vigilant against allowing a resurgence of the disease. That in turn requires continuing herd immunization to prevent a return of the disease.
The last major outbreak in China was in 2011, when a version of the virus reportedly from Pakistan began to spread in China's western Xinjiang region. That outbreak affected 10 young children and 11 adults, and resulted in 2 deaths, before it was brought back under control.
4.
Afghanistan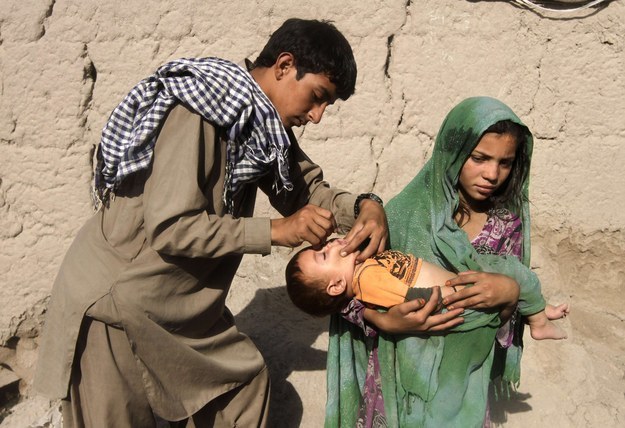 In February, the first case of polio since 2001 emerged in Kabul, Afghanistan's capital city. But despite the ongoing war in the country, the polio rate has remained low if chronic — this year, there have been 8 cases compared to 12 this time last year.
Complicating matters is the back and forth swing in positions from the Taliban. At times, the group has encouraged the vaccination campaigns and pledged to help protect aid workers. Others, including the most recent shift this year, the former rulers of Afghanistan have accused aid workers of spying for the government and prohibited their movement.
5.
Syria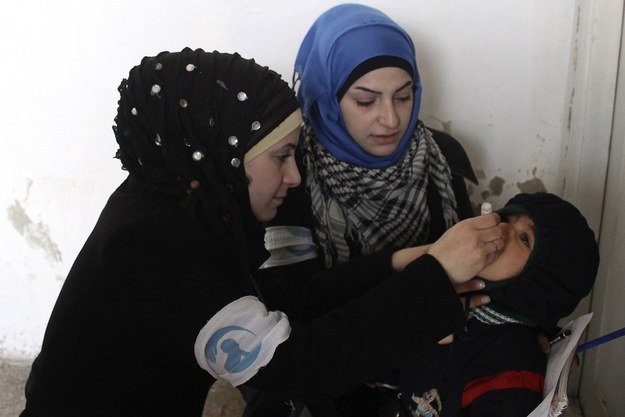 Syria once had a polio vaccine coverage rate of 99%, easily among the best in the region. Since the start of its civil war in 2011, however, that coverage has fallen to just 52%, according to UNICEF.
That has lead to the disease reemerging in Syria, with 35 victims last year leading to worries of a new spread of polio acccross the Middle East. The response was UNICEF and other aid organizations launching "what they call the biggest immunization campaign in Middle Eastern history — one that they say has reached 25 million children in seven countries." As a result, only one new case of polio has been discovered in Syria this year.
6.
India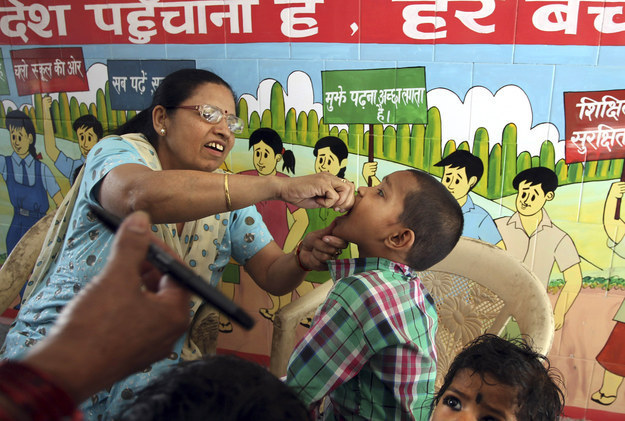 For years, India was one of the last remaining countries where polio was still endemic. As recently as 2009, the country was the site of more than half of the world's new instances of the disease.
Earlier this year, though, the World Health Organization declared that as the result of a massive campaign and after three years with no cases, India had finally become polio-free.
7.
Somalia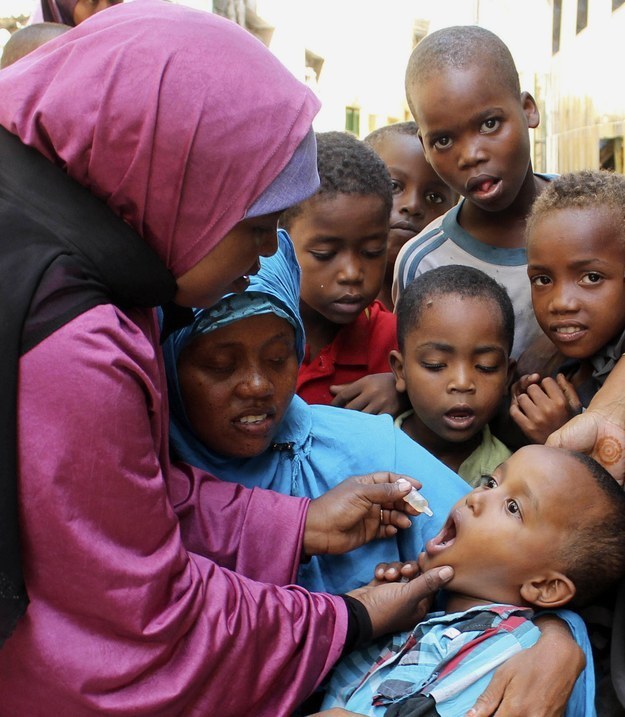 Last year, Somalia was in the midst of a massive polio outbreak. Dozens of cases sprung up where none had been for six years. The United Nations warned of an "explosive" outbreak thanks to growing insecurity in the southern part of the country. In all, 194 cases appeared in 2013.
This year, however, it's a completely different story. As of October, only five cases have been reported, thanks to several rounds of immunization campaigns.