The U.S. Just Reopened An Embassy In Cuba After More Than 50 Years
For the first time in a half century, the American flag is flying over Havana.
Secretary of State John Kerry presided on Friday over the reopening of the U.S. Embassy in Cuba, the most visible step in the rapprochement between the two countries announced last year.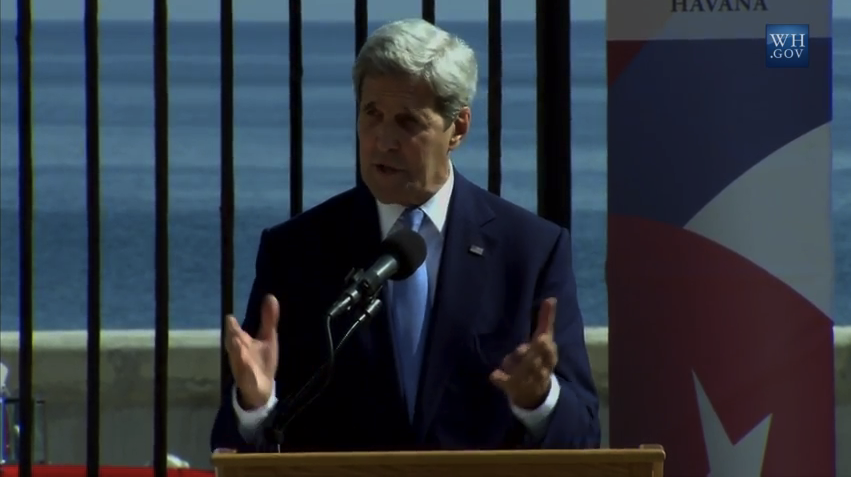 Speaking before the flag was raised, Kerry noted that the time between the embassy's closure and its reopening spanned 10 presidents, the fall of the Berlin Wall, the rise of democracies in Central Europe, and normalization in relations with Vietnam.
The "United States will always remain a champion of democratic reforms," Kerry said, adding he believed "it will be helpful for our peoples to meet each other, to learn about each other." Already tourism in Cuba had risen 35% since January, Kerry said.
The secretary of state called for further congressional action to fully lift the Cuban embargo, in place since Fidel Castro first came to power. "For now President Obama has taken steps to ease restrictions ... but we want to go further," Kerry said, adding "the goal of all of these changes is to help Cubans."
Kerry then invited the former Marines who took down the flag when the embassy closed in 1961 to hand over their charge to the Marines currently assigned to the newly reopened embassy.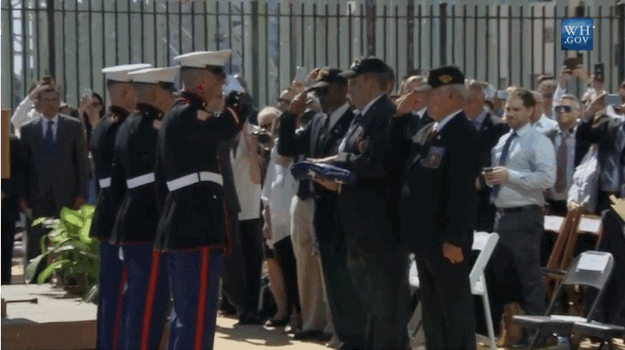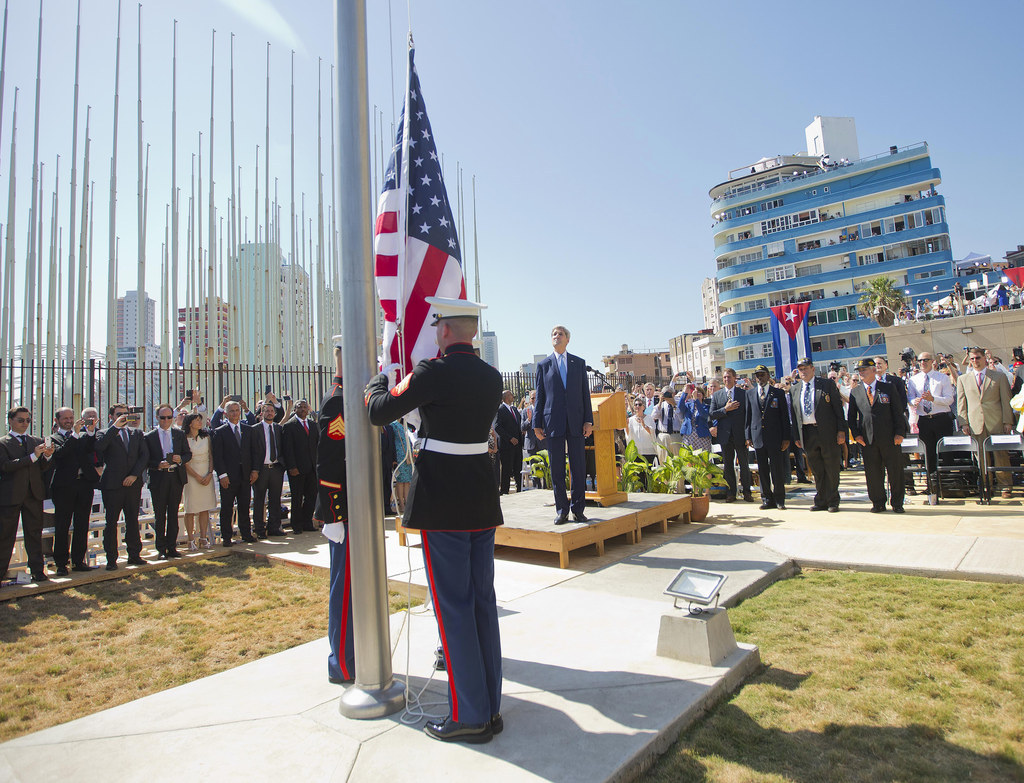 As the national anthem finished, cheers went up from the assembled crowd.