Protesters and police in cities around Bahrain traded tear gas and petrol bombs back and forth ahead of the anniversary of 2011's pro-democracy uprising. Shops stayed closed as part of a three-day general strike and marches were held around the country.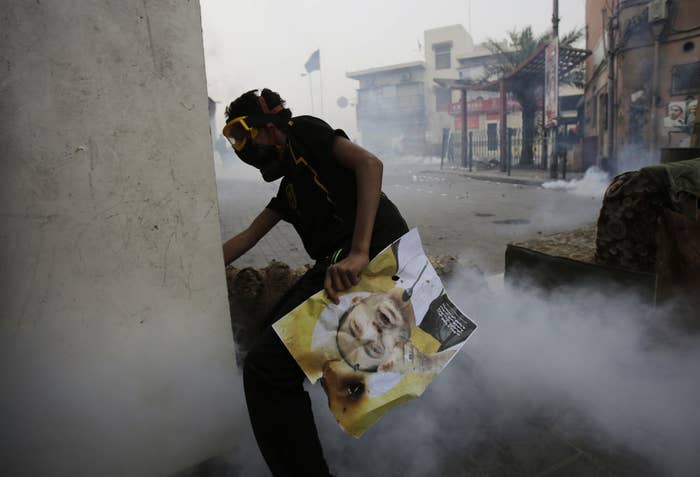 The confrontations between police and civilians were mirrored throughout the country, but Bahraini journalist Mazen Mahdi spotted something unusual at the protest held in the city of Sitra.
A bear. A giant, stuffed teddy bear being carried around by protestors.
In the captions of his Instagram photos, Mahdi said the bear was "quickly becoming mascot" of the protests and was there "to place in front of police during clashes."
The bear was successfully deployed in the face of police cars and armored personnel carriers.
But whether the bear was successful or not remains up in the air.
The next photos in Mahdi's photostream show police cars and APCs storming the protestors.
The Bahraini government launched a crackdown and enlisted the aid of Saudi Arabia in response to the 2011 protests, which were seen as part of the so-called Arab Spring movement.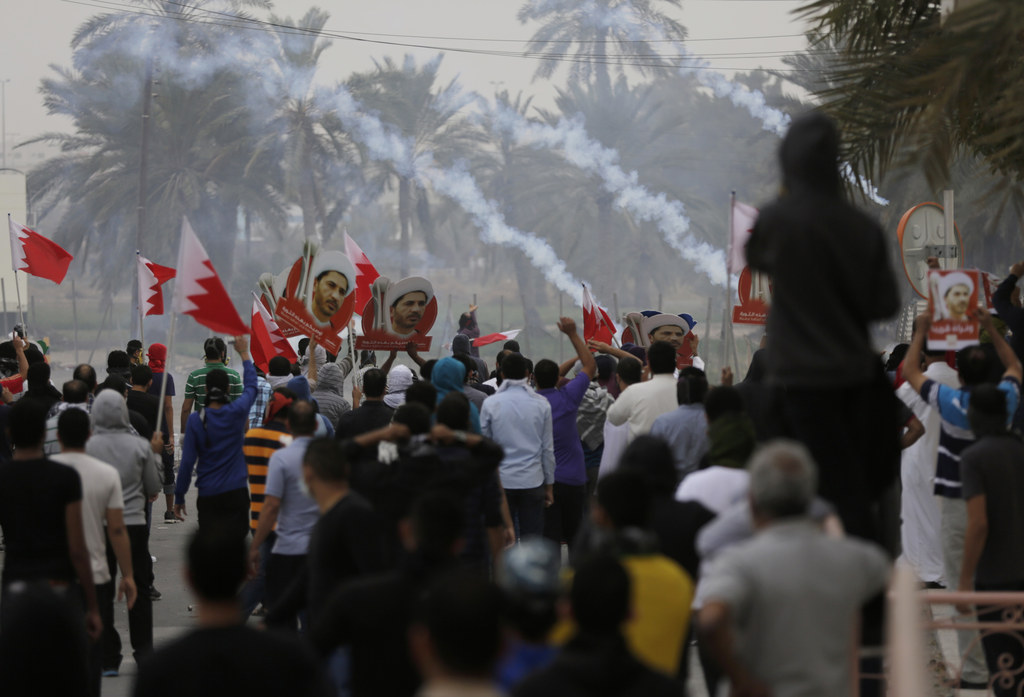 Bahrain is also home to the U.S.' Fifth Fleet. (Despite that, the U.S.' chief human rights diplomat was expelled for speaking with the opposition last July.)