Picture yourself in Krasnoyarsk, Siberia. It's early. You're tired. You're not entirely sure why you're in Krasnoyarsk, Siberia, if you're being honest with yourself, but let's not focus on that. You need coffee. And you spot the President's Cafe.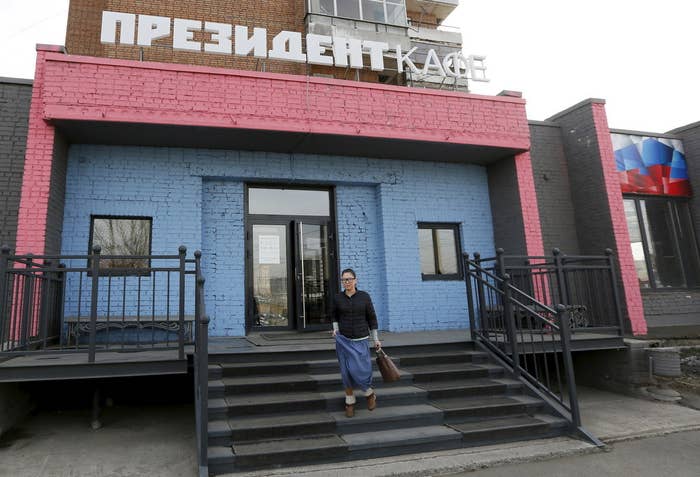 As you walk in, you notice the waitstaff in their jaunty bowties, designed to look like the Russian flag. "Well, isn't that quaint," you say to yourself. "What a small and understated touch of patriotism."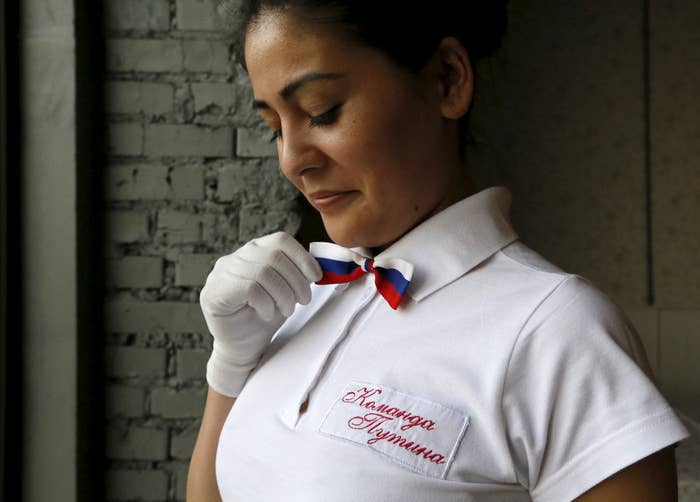 And then you see this. A veritable monument, nay, shrine to Russian President Vladimir Putin. In the shape of a heart. You begin to wonder if you ever truly woke up in Krasnoyarsk, Siberia, or if you're still dreaming.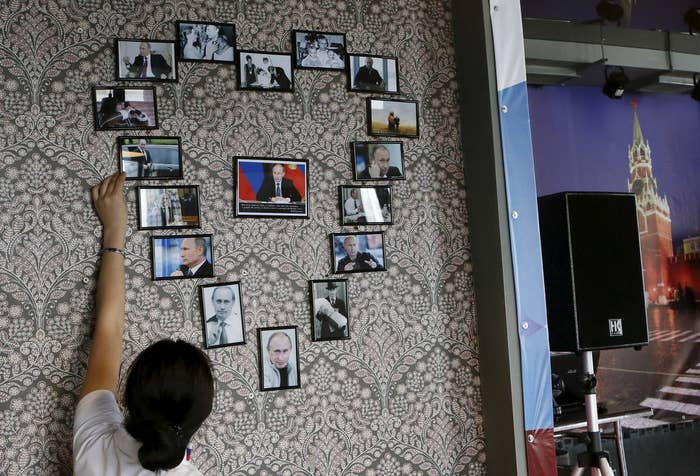 But it's no dream. It is very real. And it features pictures of Putin the KGB Agent, Putin the Judo Fan, Putin the Father, Putin the Man Who'd Not Only Take You On A Romantic Date But When He Says He'll Call The Next Day He Does And You Talk For Hours.
The cafe even has a lifesized cutout of Putin for caffeine consumers to hobnob with after they've consumed their cappuccinos.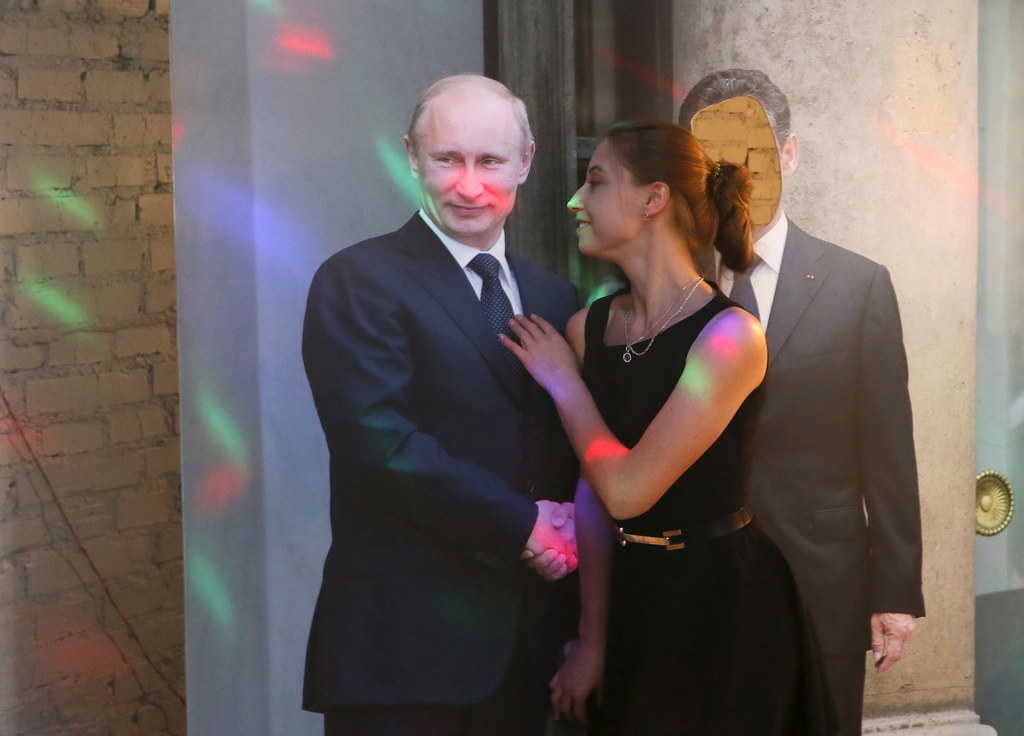 "When we got together with partners to open a new cafe, we thought of a concept that would attract customers and guarantee its success," Dmitry Zhdanov, a co-owner who at 26 likely barely remembers a time before Putin became president, told Reuters.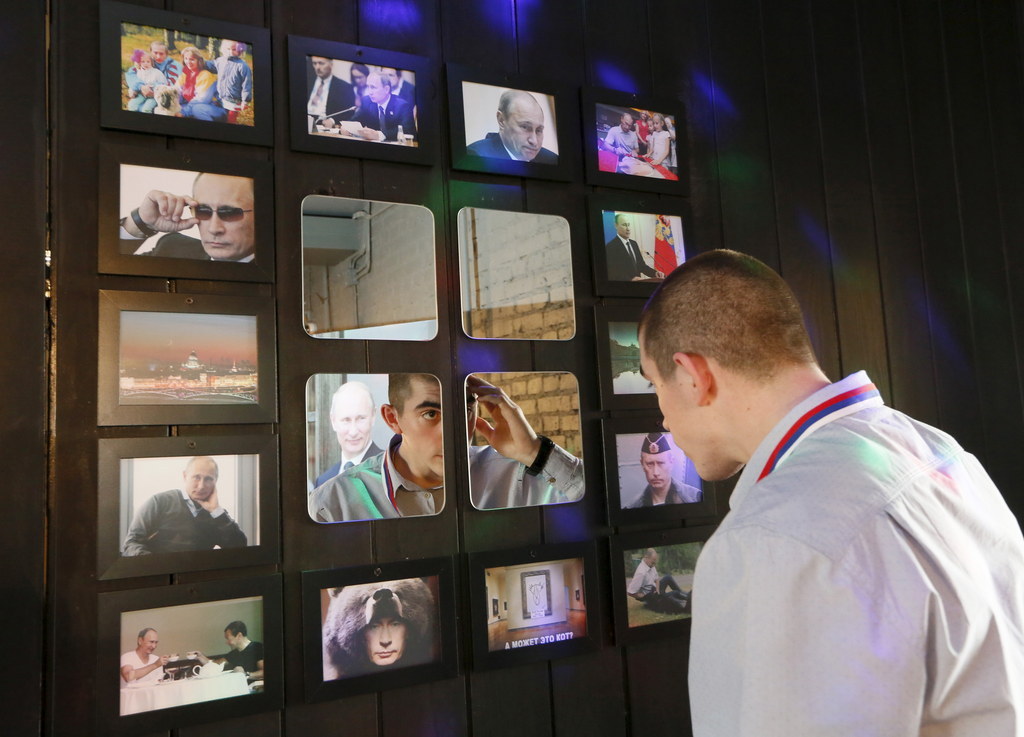 "Does Putin even like coffee?" you ask yourself as you drink, scanning Google to try to figure out if the longtime leader is more of a latte guy or a straight black sludge drinker or one of those people who insists on hand-roasting beans from Jamaica.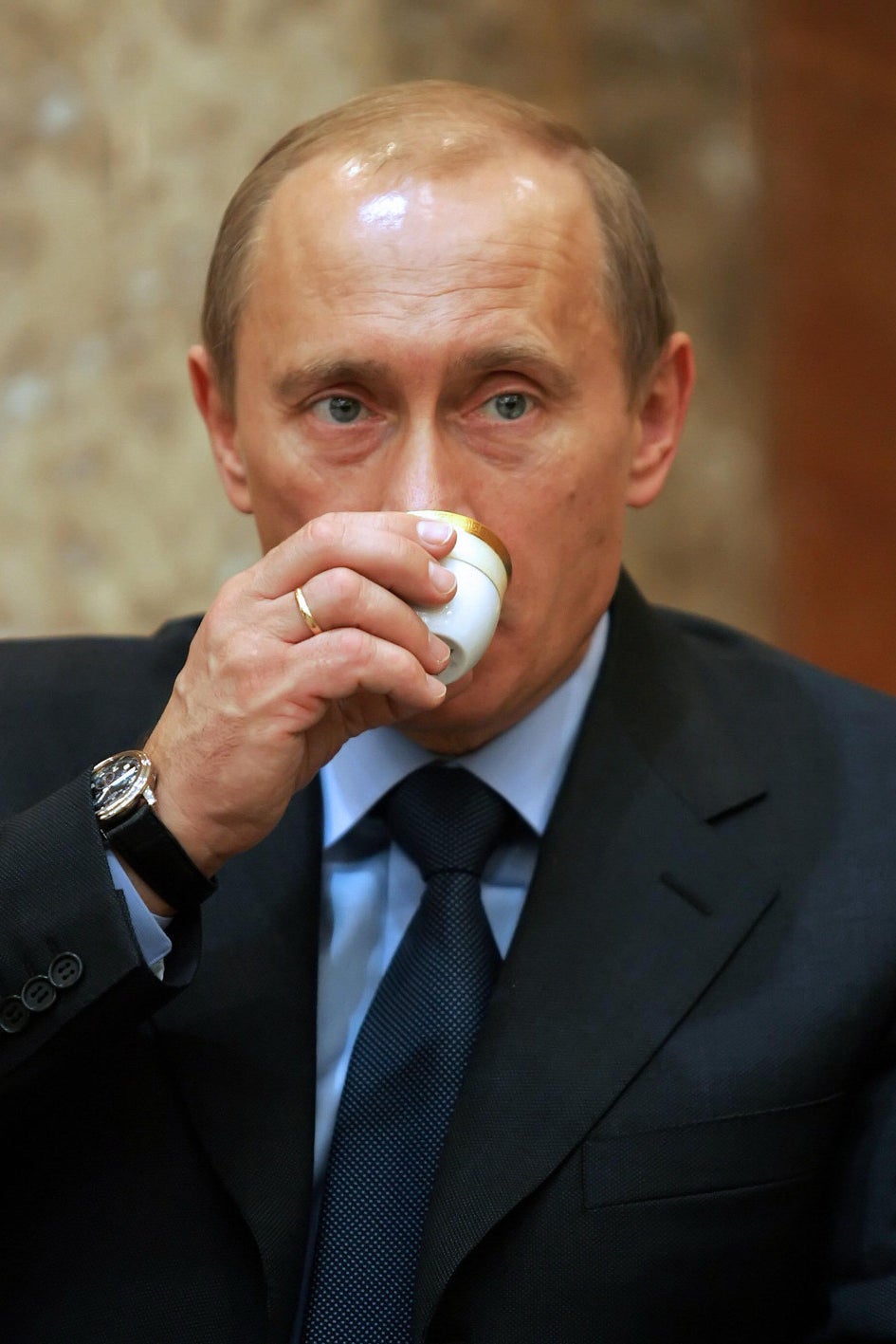 After several cups, you realize that you desperately need to pop into the restroom. Glancing down, you see the American flag as a bathmat, for people to literally wipe their feet on. "A bit on the nose," you think, but shrug it off.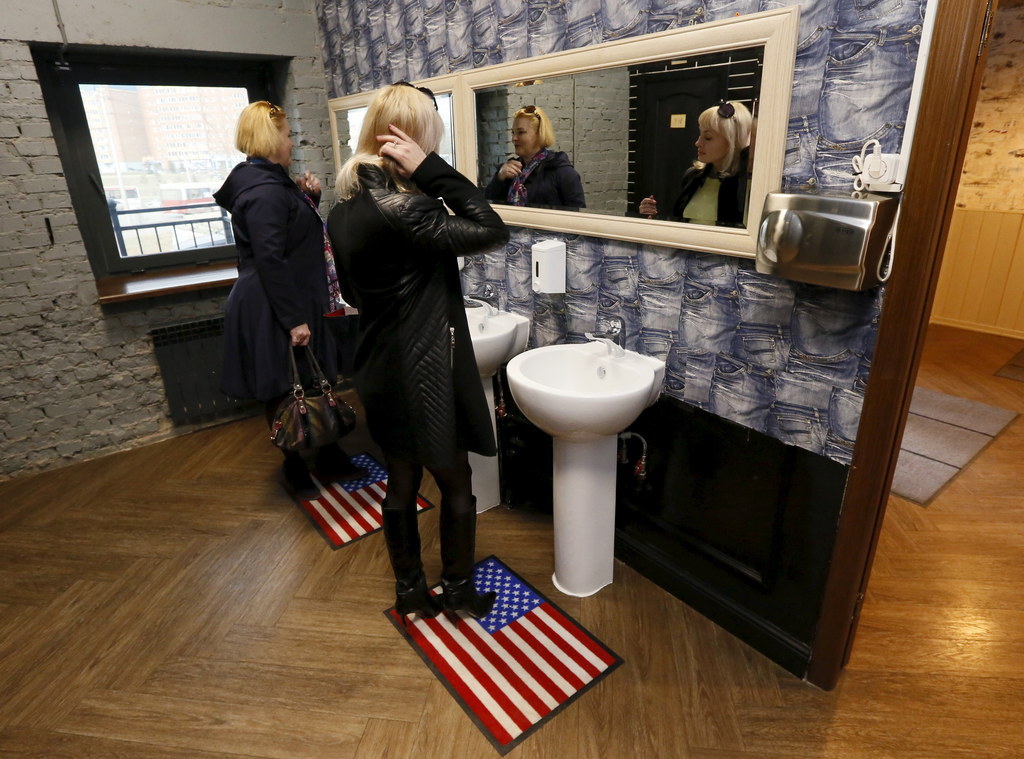 Oh, but the bathmats are just the beginning. The toilet paper has the face of President Barack Obama on it. There are pictures of British Prime Minister David Cameron and German Chancellor Angela Merkel on the walls, with a black pen provided to draw all over them.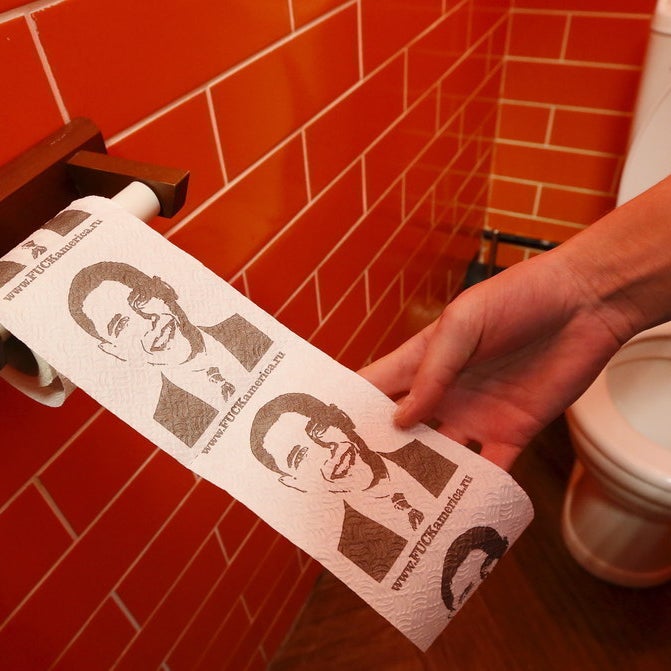 "I am neutral towards Western politicians," Zhdanov told Reuters. "This is just business, nothing personal."
"People react the way they consider appropriate, and we give them this opportunity," he said. "But, in general, we see this as entertainment."
And so you wander away, back onto the streets of Krasnoyarsk, Siberia, fully awake but not entirely sure about what that even means.