Earlier this year, Thai citizens took up a three-fingered salute as a symbol of protest in response to a military coup in their country.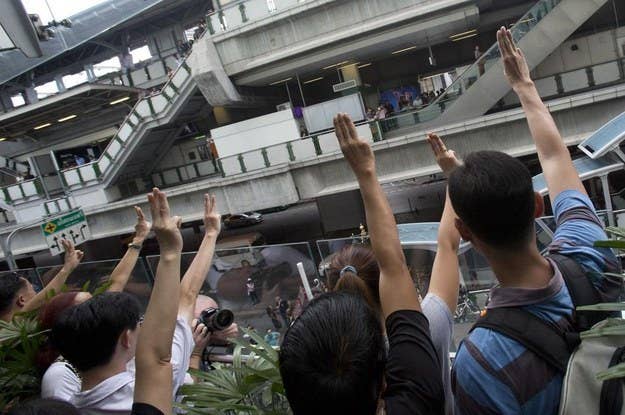 Frequently compared in the media to a similar sign of protest in the popular "Hunger Games" book and film series, the military government responded with a crackdown on demonstrations and ban on large gatherings.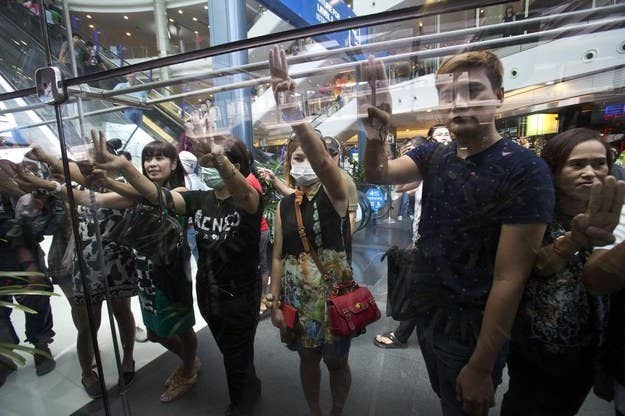 The symbol reemerged on Tuesday, during a speech by Prime Minister Prayuth Chan-Ocha, the top general that the military installed as the head of the government in August, at an event in the north-eastern city of Khon Kaen.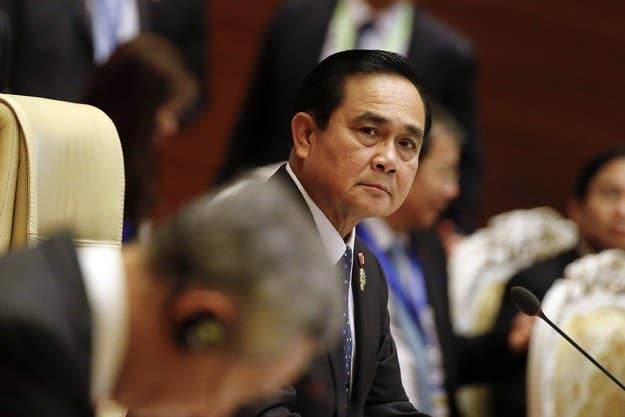 During the leader's speech, five students "removed their shirts to reveal T-shirts underneath with a Thai slogan reading 'No Coup,' and flashed the three-fingered salute," the BBC reported. "Police officers and soldiers immediately took the five away."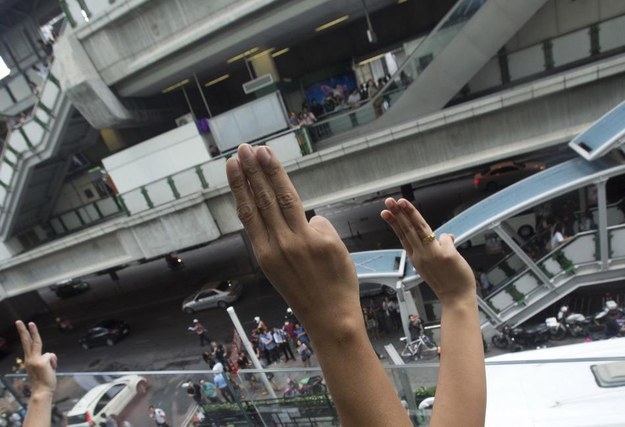 "Does anyone else want to protest?" Chan-Ocha reportedly asked the crowd after the students were hauled away.
Since taking power in May, deposing Prime Minister Yingluck Shinawatra as the culmination of a struggle between Shinawatra and her rural supporters and urban elite-led protests, the military leadership has been accused of human rights violations.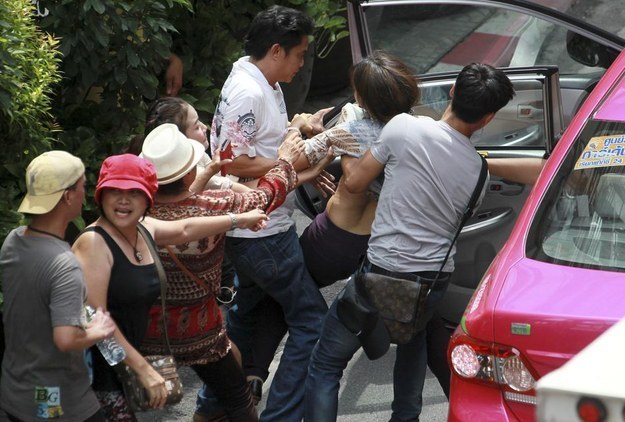 Thailand's crackdown has also extended beyond live protests, including forcing a journalist off the air this weekend for interviewing Thai citizens critical of the military's rule.
According to the Committee to Protect Journalists (CPJ), the Thai Public Broadcasting Service suspended reporter Nattaya Wawweerakup after soldiers "raised objections with the station's managers" over her interviews with people who weren't pleased with the junta's ruling style.
"It is unclear if or when she will resume hosting the show," CPJ said. "The station also said it would comply with a military order to change the program's format from grassroots interviews toward more general news broadcasting, according to reports."