Syrians Are Mourning Killed British MP Jo Cox
Jo Cox, who was shot and killed in an attack on Thursday, was an advocate for Syrians both inside Syria and who have fled their country.
The news that British MP Jo Cox had been murdered triggered a particularly large outcry from members of the Syrian diaspora, given Cox's work both before and during her time in the House of Commons supporting both refugees and the Syrian people writ large.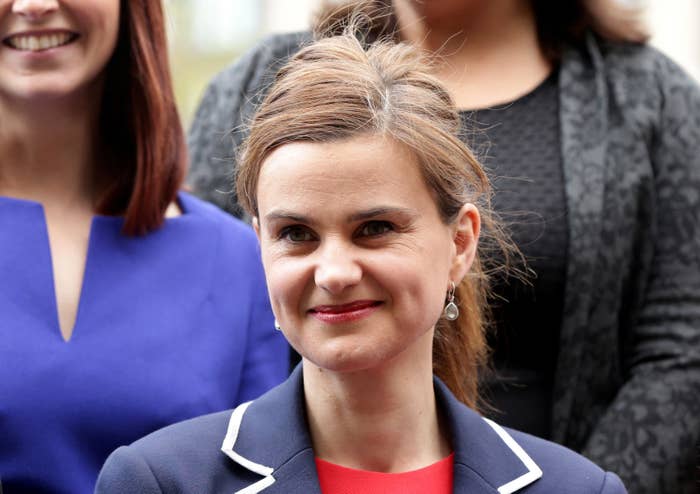 Sima Diab, a freelance Syrian-American photographer, lamented the loss of "a defender and friend":
"It's very tragic, man, I mean it's a big loss, really," Wasim Ghazi, a 31-year-old Syrian refugee living in Spain, told BuzzFeed News. "She was one of the very few MPs who really stands for Syrians and there aren't many. Even in the Labour party, you don't really find many members who really care."
Salim Salamah, the head of the Palestinian League for Human Right's work on Syria, tweeted this remembrance:
Rime Allaf, a Syrian writer and one-time adviser to the president of the Syrian National Council, tweeted a speech from May that Cox gave on Syria:
And Syria Solidarity UK, an activist group in Britain that supports the Syrian revolution, issued this statement:
All of our thoughts and prayers are with Jo Cox and her family and friends today.

As a newly elected MP, Jo Cox has been making a remarkable and unique contribution to changing the understanding of Syria in British politics.

By reaching out to MPs and peers across parties, she has helped shift the issue of Syria away from partisan stalemate. Her strong advocacy of clear policy options focused on civilian protection has provided a humane and intelligent alternative to both the isolationist and the narrow counterterrorist tendencies in the UK's policy debates on Syria.

The work is not yet finished. We know there is much more Jo wants to see done. We very much hope that we will continue to have her with us in the struggle for a free and peaceful Syria.
British authorities are still attempting to determine exactly what the motives were behind Cox's killing.