In any case, Merkel heaped praise on Gamescon, which bills itself as the "leading European trade fair for digital gaming culture."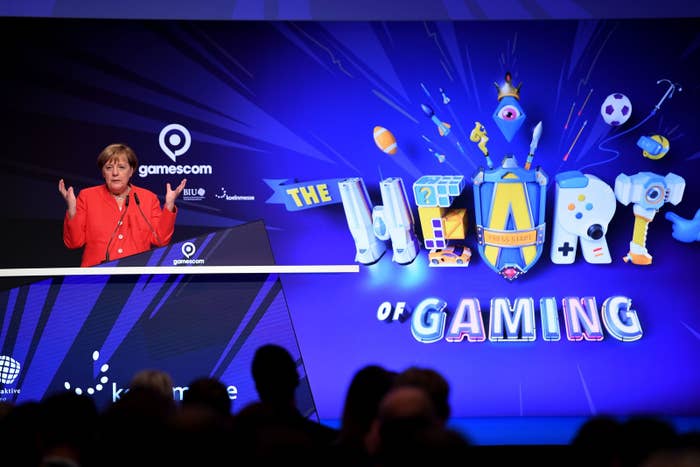 But WAY MORE IMPORTANT are the photos that Merkel took after her speech with various cosplayers and generally looking like the newest Super Smash Bros. character.
JUST LOOK AT HER STANDING ALONGSIDE BATMAN, MARIO, SPIDER-MAN, AND CRASH BANDICOOT.
"You're all doing amazing!" she seems to say in this picture.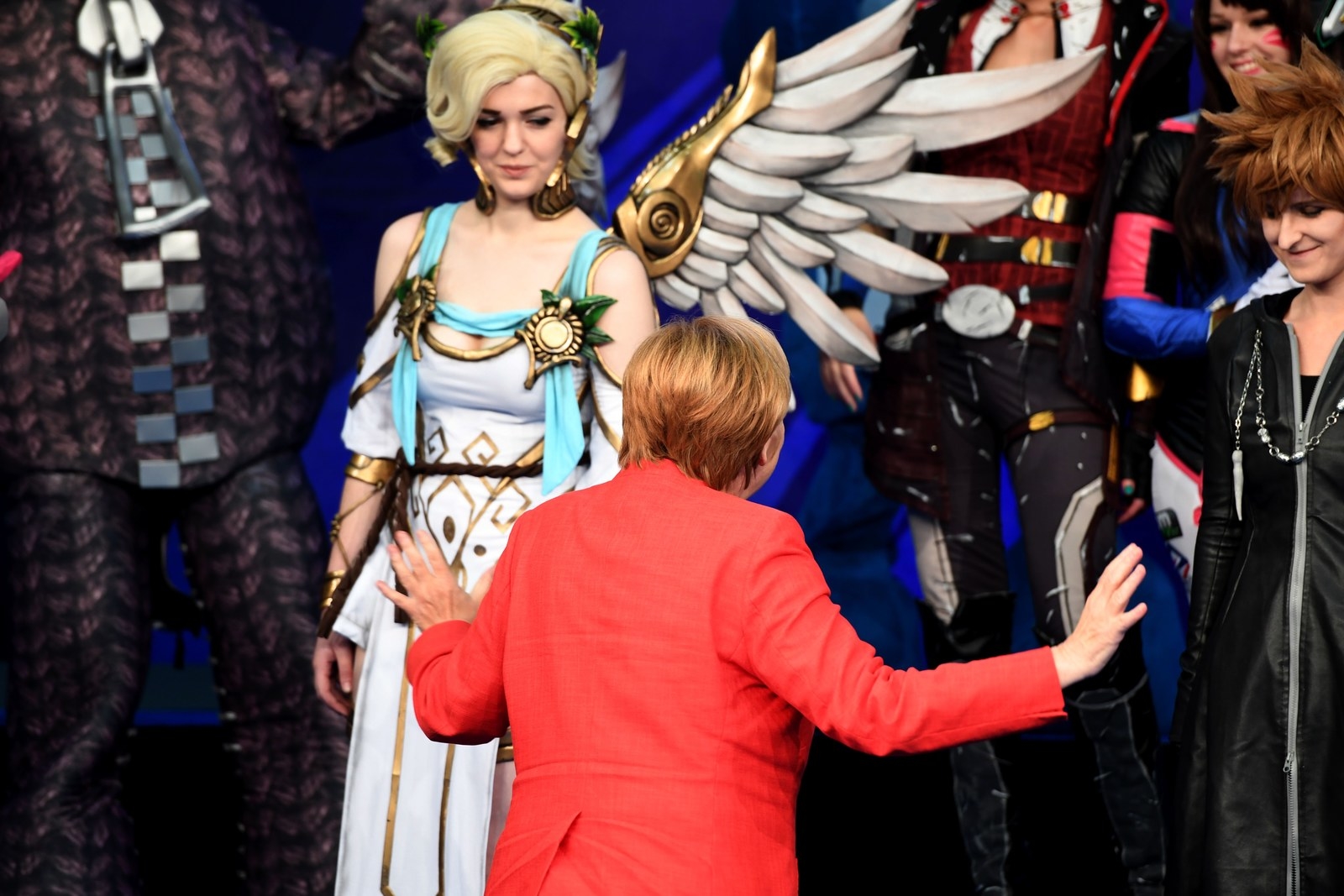 The German internet, naturally, felt as though it had used the Konami Code to unlock Happiness.
Merkel then proceeded to tour the convention floor, checking out a VR racing game rig...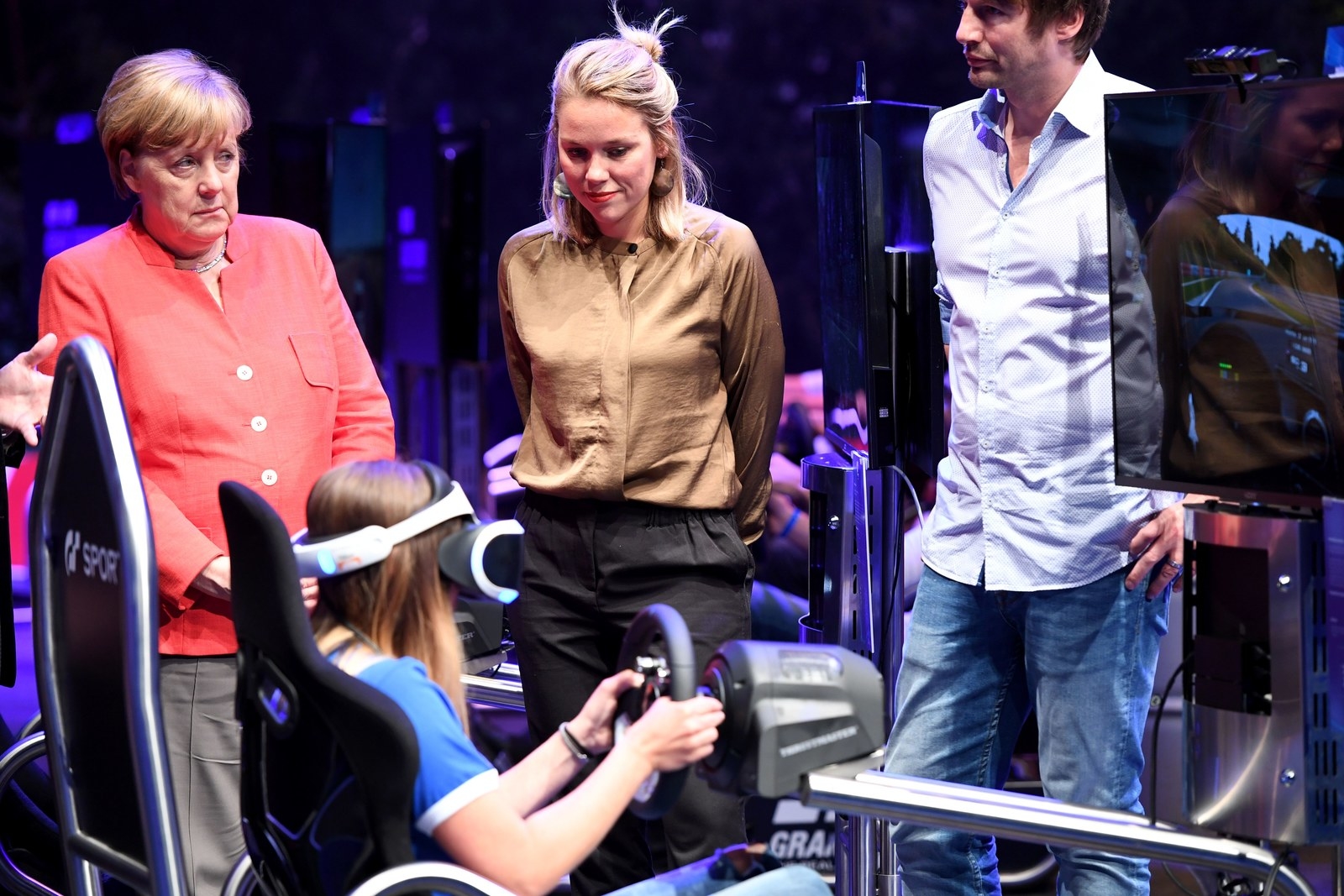 ...and playing an honest-to-god farming simulator, which may be the most Prussian thing ever.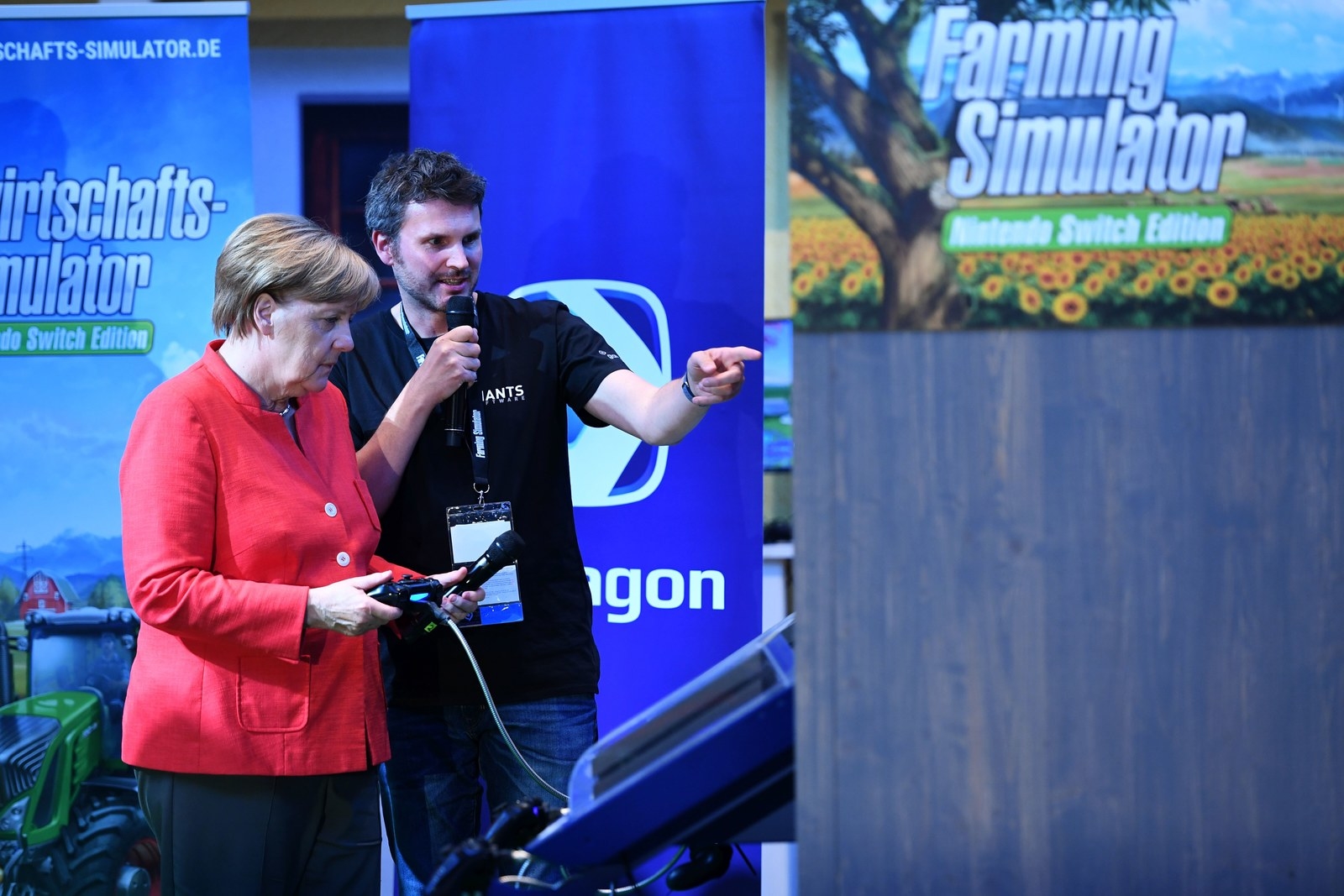 Just look at her joy at the ~splendor~ of video games.