This Is What It Looks Like When Child Soldiers Lay Down Their Arms
The civil war in South Sudan is ongoing, but some 3,000 child soldiers will have the chance to give up their weapons and return home.
In South Sudan, where a civil war has raged unabated for the last year, the United Nations estimates that roughly 12,000 children have been recruited to carry arms in the conflict.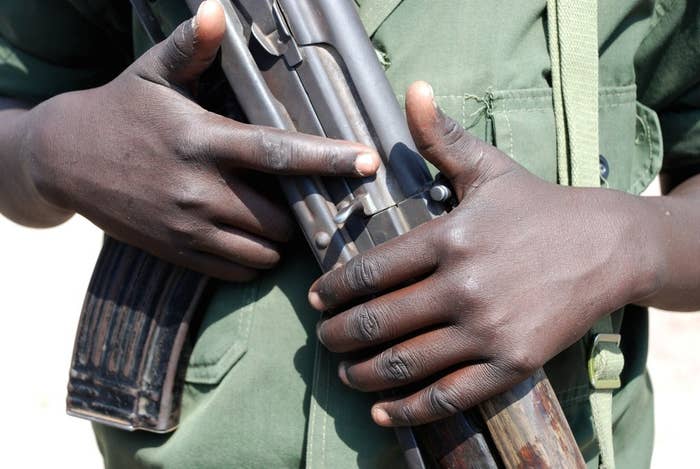 On Tuesday, however, UNICEF announced that it had reached an agreement with one faction in the fighting to release 3,000 of the children it had recruited as part of a deal to integrate into the South Sudanese Army.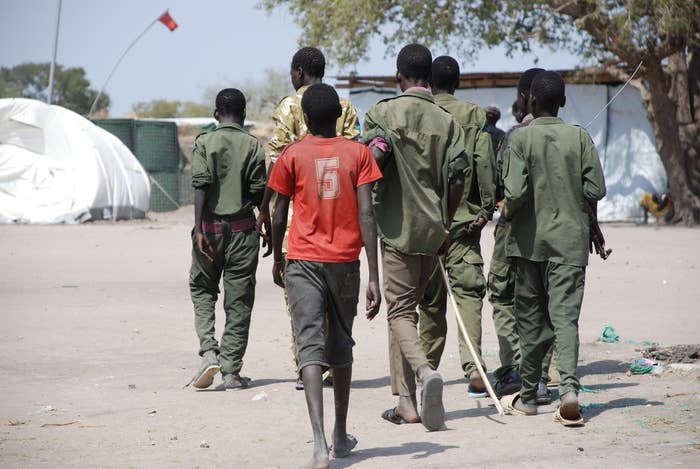 The children in question were part of a rebel group known as the South Sudan Democratic Movement's Cobra Faction, a branch commanded by a frequent antagonist of the South Sudanese government named David Yau Yau. Cobra Faction is now in the process of integrating with the South Sudanese Army, which has agreed with the United Nations that any group merging with it must release any child soldiers under its authority.
The negotiation, UNICEF's Emergency child protection specialist Saudamini Siegrist told BuzzFeed News, kicked into high gear last June and finally resulted in a memorandum of understanding between the United Nations, the South Sudanese government, and Cobra Faction to facilitate the release of the children.
"UNICEF's position is that children should be unconditionally released at the soonest possible moment in any and all instances," Siegrist said of the timing of the release, as the larger conflict is still ongoing. "So we don't wait for a peace agreement even. ... We seek to release children as soon as possible."
The demobilization ceremony held on Tuesday saw the decommissioning of some 280 children in the village of Gumuruk in Jonglei State in eastern South Sudan. The others will be released over the coming weeks and months.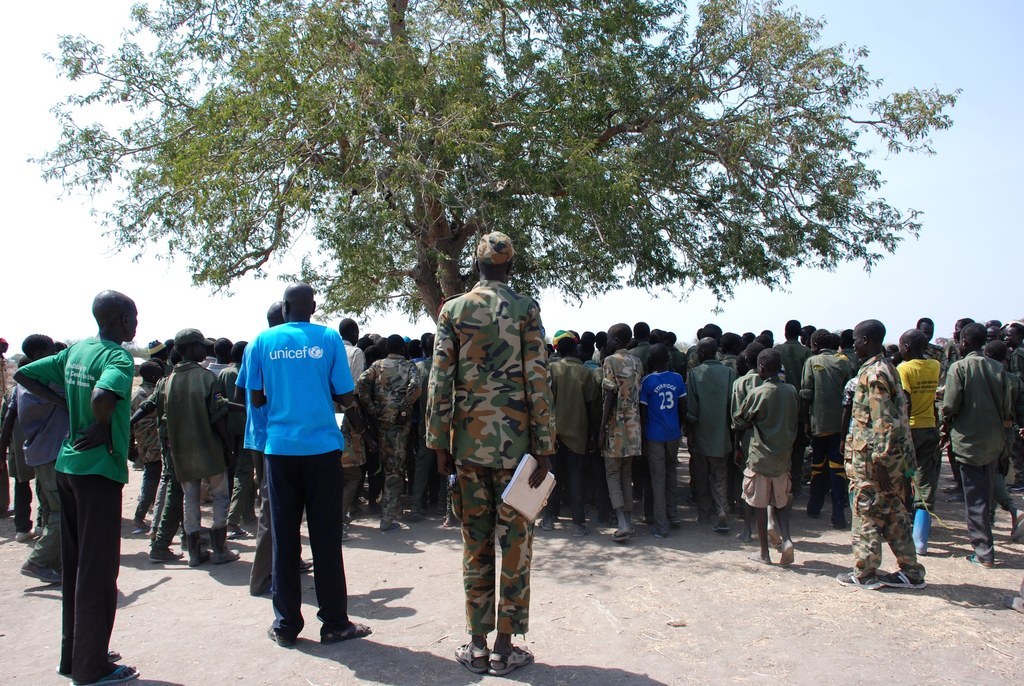 Though many had never attended, Siegrist said, most of the children she talked to spoke longingly of attending school. That was the case with Paul Smith, 12, whose name has been changed to protect his identity as a former child soldier.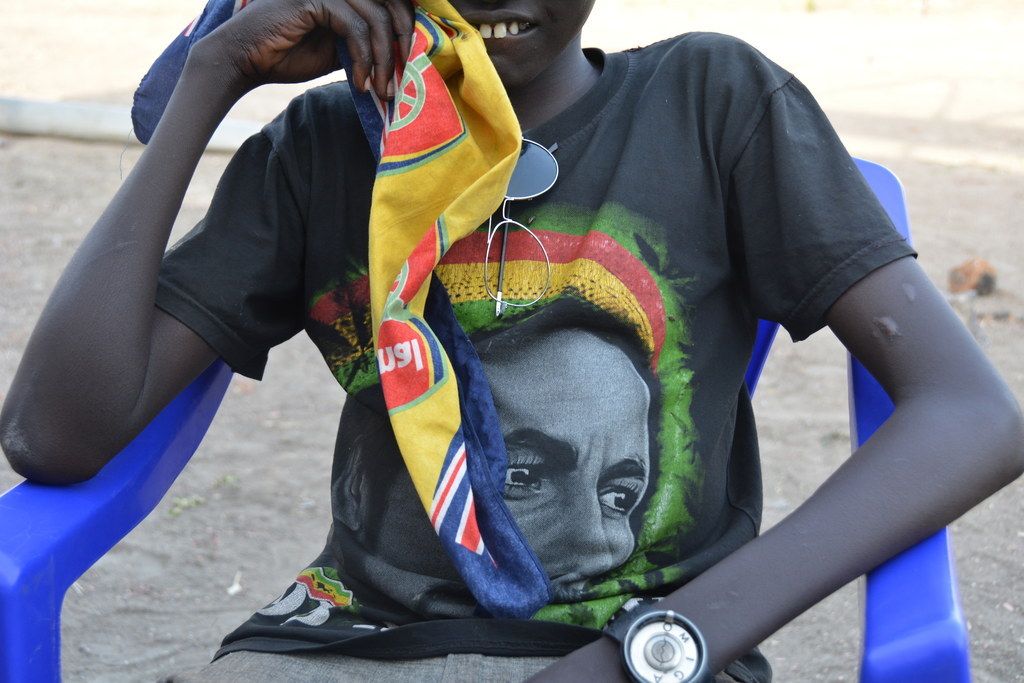 "I joined the Cobra Faction three years ago," Smith told UNICEF. "There was nothing here for us in Pibor — no roads or hospitals or schools. Sometimes there was no food. But life in the Faction is not good. There is no rest. The commanders are always ordering us to go out on missions. We are moving all the time. Even when we children get tired, there is no rest. Now I want to go to school. I have never been to school."
James John, 13, had a similar story to tell of his desire to finally attend school.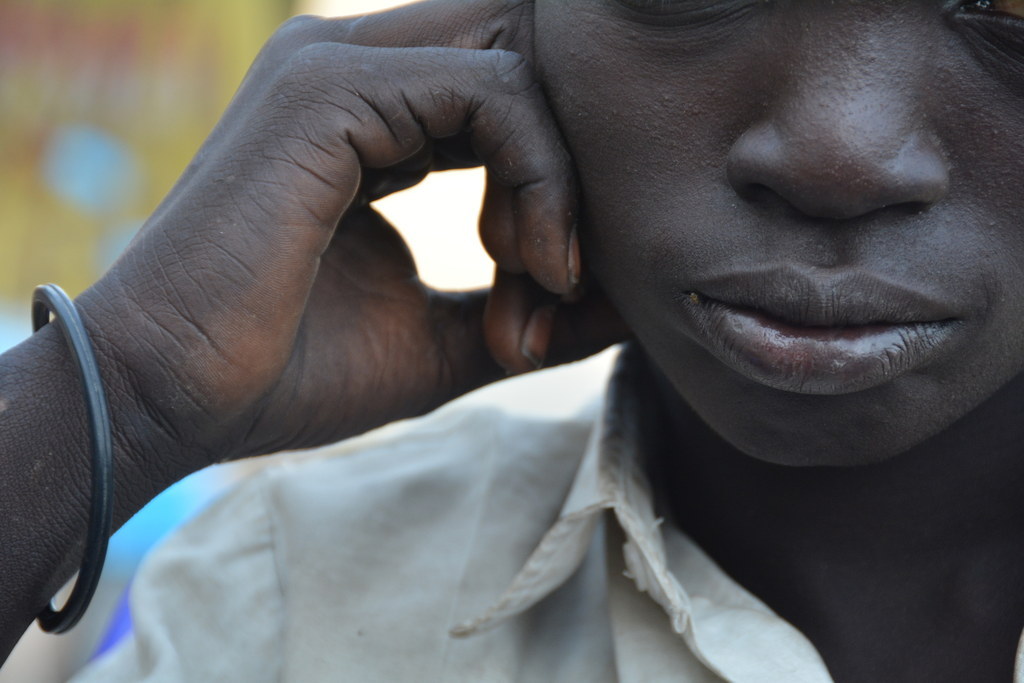 "Our enemies killed my sister, my uncle, and other family members," John said to UNICEF. "So I joined the Cobra Faction and I killed one of the enemy. I was able to kill because I was able to shoot a gun. But life in Cobra is not good — we have to walk so much, sometimes three or four days, carrying heavy equipment. I really want to go to school now. I have never been to school, and after I finish school I want to help the people in my community — to help them get food. If I had children I would never let them be soldiers."
Many of the children will now be reunited with their families. But getting the former child soldiers back into the classroom may be easier said than done: UNICEF estimates some 400,000 South Sudanese are out of school thanks to the ongoing conflict.