China's Old Ladies Love To Square Dance A Little Too Much, Government Says
The Chinese government is attempting to rein in ruckus-causing old women who are doing the Chinese version of public Jazzercize. No, really.
Chinese square-dancing is a real thing. Like, really real. How real? Real enough that on Monday, the Chinese government announced new guidelines for it.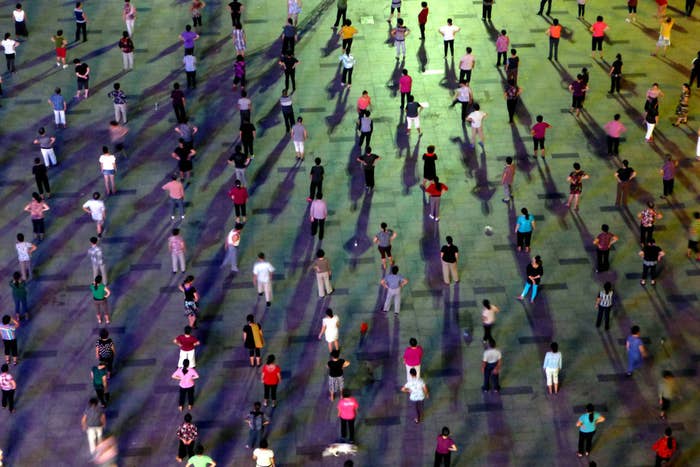 Let's backtrack: Chinese square-dancing, unlike its American counterpart, was developed mainly as an exercise outlet. It's gained an extremely enthusiastic following — particularly among "damas," or elderly women.
Flickr: triciawang
"If you walk around Bejing at night time, you will see older people out ballroom dancing or line dancing to speakers blasting Euro Techno or Chinese Ballroom songs," Flickr user Tricia Wang wrote in the caption on this video.
It's gotten popular enough that the dancers have drawn complaints about the rowdy senior citizens dancing late into the night, leading to residents in Wuhan throwing feces at participants in 2013 to get them to stop.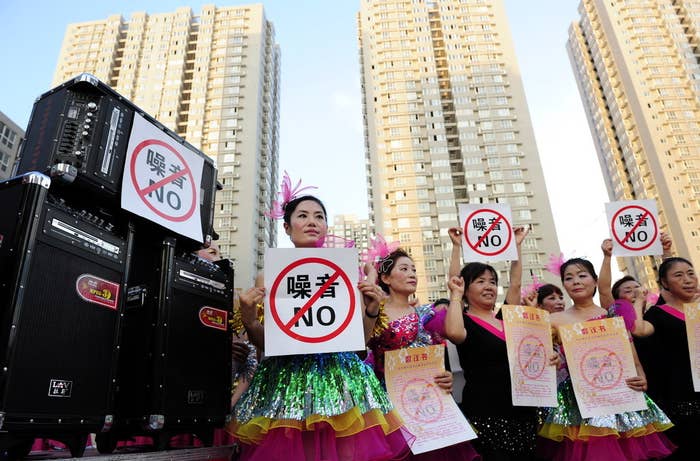 It's become enough of a problem that the Chinese government has felt the need to step in.
"Square-dancing represents the collective aspect of Chinese culture, but now it seems that the overenthusiasm of participants has dealt it a harmful blow with disputes over noise and venues. So we have to guide it with national standards and regulations," Liu Guoyong, chief of the General Administration of Sport of China's mass fitness department, said on Monday, according to the China Daily.
"Choreographed by an expert panel including dancers and fitness trainers, the 12 square-dancing drills accompanied by pop music such as Internet hit Little Apple will be introduced to local fitness sites in 31 provinces and municipalities in the next five months," China Daily reported.
"More than 600 instructors for the 12 drills have been trained," the China Daily said. But authorities haven't "worked out detailed standards including the recommended volume of music, permissible times for practice and prohibited sites for dancing."