Twitter: spreader of memes, herald of breaking news, and the absolute worst place to have a logical debate these days. Our story begins on Monday with Israeli Prime Minister Benjamin Netanyahu's account tweeting out this video:
He got no reply and apparently the radio silence got Bibi's government feeling thirsty, causing them to bump the video with this tweet from the Israeli Ministry of Foreign Affairs' account on Tuesday.
Except they didn't just bump it, they went out of their way to tag @nadplo — that's the official Twitter account of the PLA's negotiating team.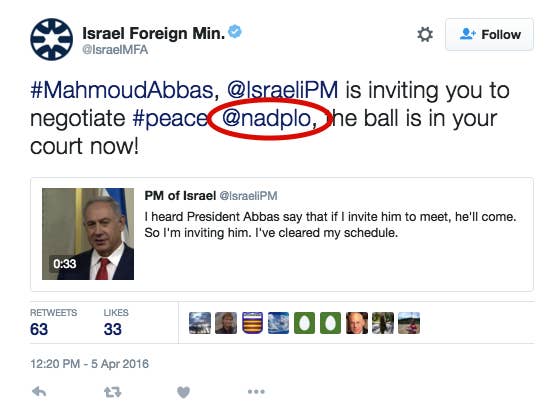 Seen here: a dramatic recreation of that moment in the Palestinian's Negotiations Affairs Department (NAD).
Summoned into the debate, the NAD fired back, asking "Negotiate what exactly?"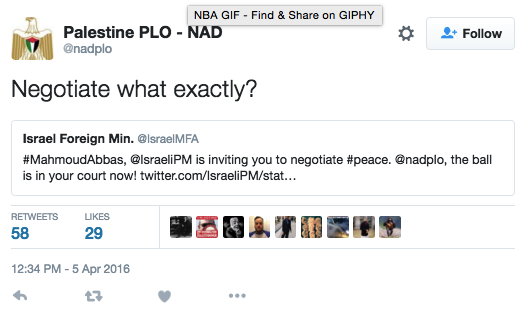 The NAD proceeded to subtweet the hell out of of the Ministry of Foreign Affairs for a tweet or two.
For awhile, it looked like the Twitter sparring match would be decidedly one-sided. But then the MFA jumped back into the fray with the crucial dot before the tweet to let everyone know where they stand.
So this has been totally productive and not at all posturing from both sides. Don't worry, guys, at this rate we'll have peace in the Middle East in no time.