So Here's Lindsay Lohan Meeting With The President Of Turkey
She was there with a Syrian refugee girl and gave out pins with a Turkish slogan about the UN Security Council because sure why not.
Your eyes do not deceive you. That is acclaimed Mean Girls star and haver of an accent Lindsay Lohan meeting with the President and First Lady of Turkey.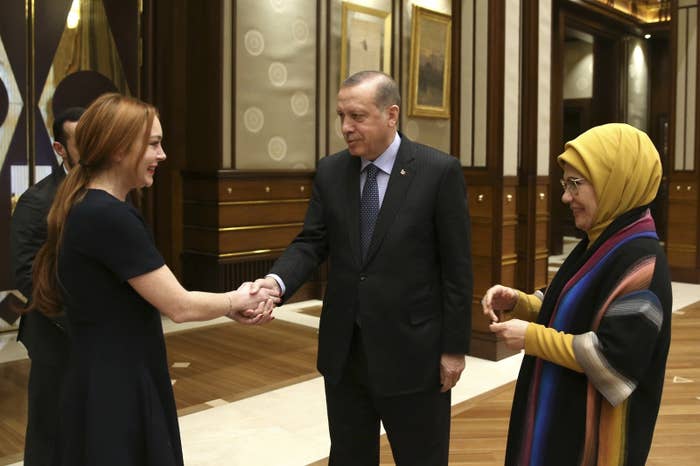 That last bit of weirdness hasn't gone away — unlike most of LiLo's Instagram pictures — as she presented President Recep Tayyip Erdogan and his wife with pins that had the slogan on it.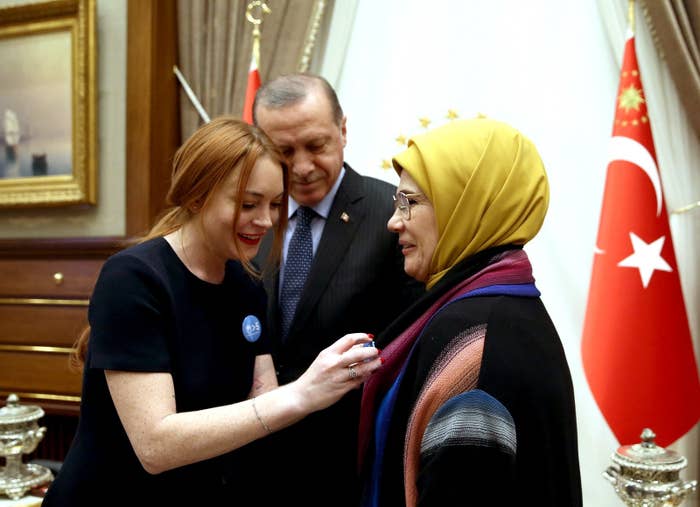 Also there with Lohan and the Erdogans: Bana Alabed, a Syrian girl who became famous for the tweets her mother sent in her name during the siege of Aleppo.