When Egypt's President Abdel Fateh el-Sisi travels, the man travels in style, no matter how costly or ridiculous it may actually be.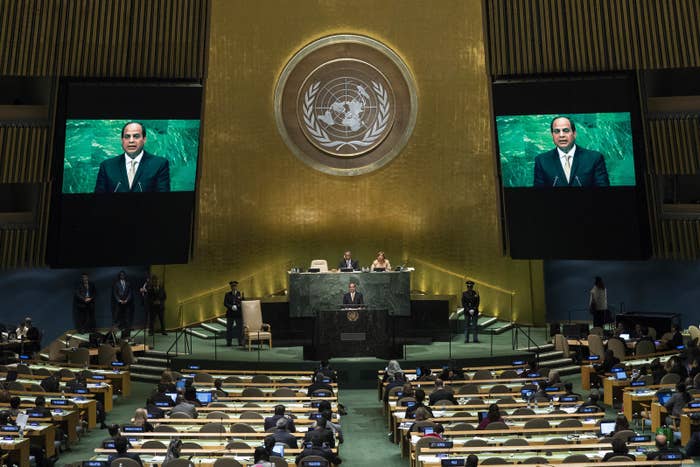 In this case, Sisi was in New York this last week for the United Nations General Assembly and took some time out to meet with both parties' presidential candidates.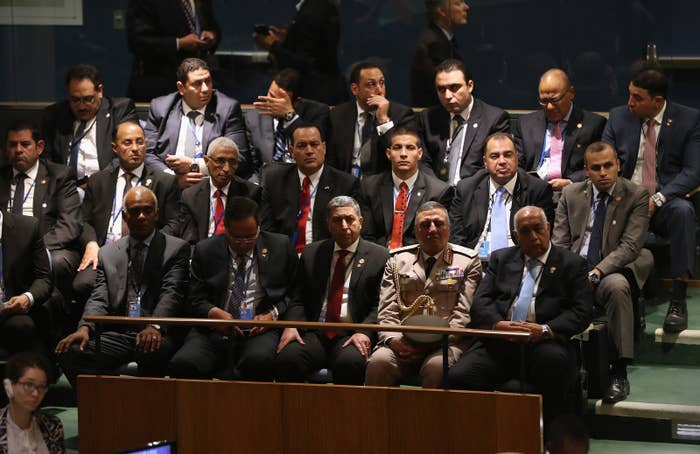 Just look how many people were there to greet him on the red carpet when he landed in New York!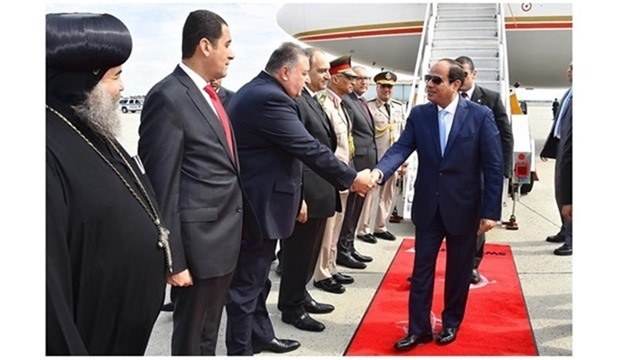 Except...wait. An Egyptian media outlet claimed that the photo-op was staged with people who flew with Sisi.
It was pointed out that the group was actually a set of US-based Egyptian officials, like the ambassador and others. But...that still doesn't explain who rolled out the red carpet, since it wasn't the host country.
The Egyptian Mission to the United Nations didn't immediately respond to questions about just who swagged out Sisi's arrival.