Rwanda Is No Longer Screening People Who Have Traveled To The U.S. For Ebola
The country has removed the special screening procedures implemented for travelers from the U.S. and Spain.
Rwanda's health minister reversed the decision Wednesday:
The government of Rwanda has begun a new screening protocol, which targets people from the United States and Spain as well as West African countries, according to a copy of this "Ebola Viral Disease Surveillance Form" posted on Twitter.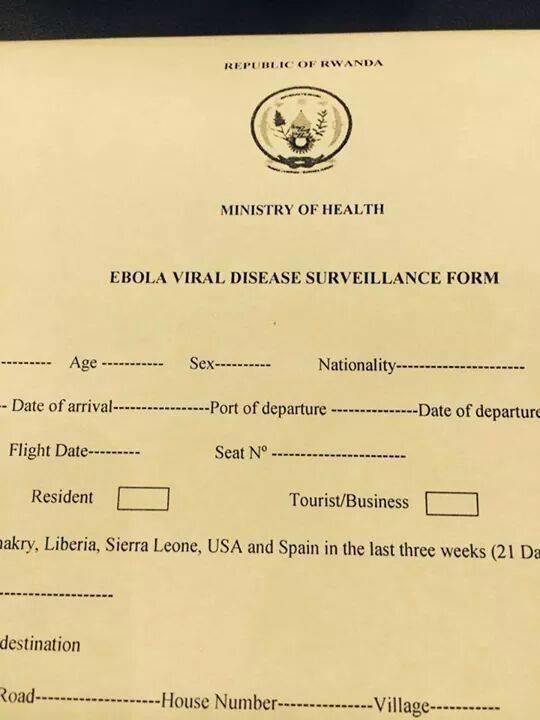 On October 19, the Rwandan Ministry of Health introduced new Ebola Virus Disease screening requirements. Visitors who have been in the United States or Spain during the last 22 days are now required to report their medical condition—regardless of whether they are experiencing symptoms of Ebola—by telephone by dialing 114 between 7:00 a.m. and 8:00 p.m. for the duration of their visit to Rwanda (if less than 21 days), or for the first 21 days of their visit to Rwanda. Rwandan authorities continue to deny entry to visitors who traveled to Guinea, Liberia, Senegal, or Sierra Leone within the past 22 days.
The United States began screening for Ebola at five international airports earlier this month.
The precautionary measure was put into place in the midst of a growing panic about the transmission of Ebola from the countries in West Africa most affected — Liberia, Guinea, and Sierra Leone.
So far one person has died in Texas from the disease, but his family has passed through the 21-day incubation period for the virus. Two others who were involved in treating him have contracted Ebola and are currently undergoing intensive medical care.