If you're a Russian on Instagram, you may have noticed a terrifyingly familiar face popping up in your feed lately: that of long-deceased leader of the USSR, Josef Stalin.
He's all over it seems. Just, you know, living his life in this modern world that is so strange and new to him, mustache and all.
I mean, who hasn't wanted to see what the man who killed millions chilling and smoking hookah? Nobody, that's who.
Stalin's popularity has been on the upswing over the course of the last decade, largely due to a campaign from the Kremlin to lionize him and his rule.
And while the pictures of men with Stalin's face are disconcerting, the ones of women bearing the visage of the Marshal of the Soviet Union are just kind of bizarre.
The transformations are courtesy of an app called "MSQRD," produced by a company called Masquerade Technologies. This YouTube video shows off just how many filters the app provides and how impressive the technology behind it is.
Among them are Austrian Eurovision winner Conchita Wurst and Star Wars villain Darth Maul.
"Our team had invented an unique face-tracking technology implementation which works really fast on mobile devices," co-founder Sergey Gonchar told BuzzFeed News. Building MSQRD on top of that tech was meant to showcase that tech, he explained.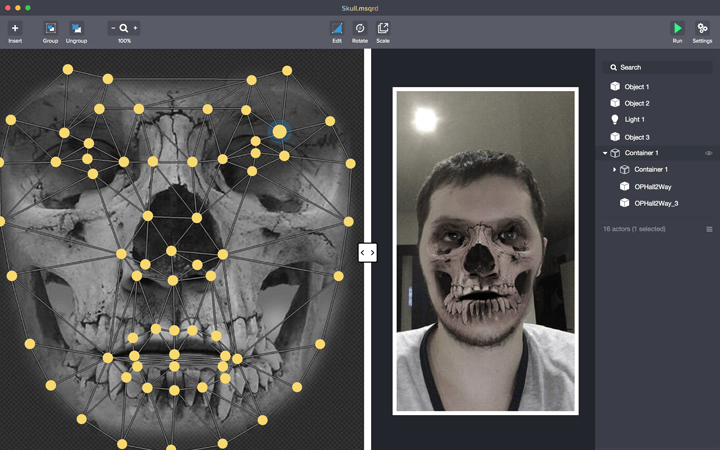 The most popular of their filters is the monkey, Gonchar said, likely due to 2016 being the Year of the Monkey.
And why Stalin? "The character is used in the most famous TV shows, comedies in Russia and we've added this filter as a popular character with a mustache," Gonchar explained.
Masquerade is currently working on new filters for an American audience, according to co-founder Eugene Nevgen. So be on the lookout for those if you download it yourself.