Russia Was Reportedly Behind A Hack Of The Joint Chiefs' Computer Networks
The intrusion, which took place around July 25, affected an estimated 4,000 military and civilian personnel who work for the Joint Chiefs of Staff.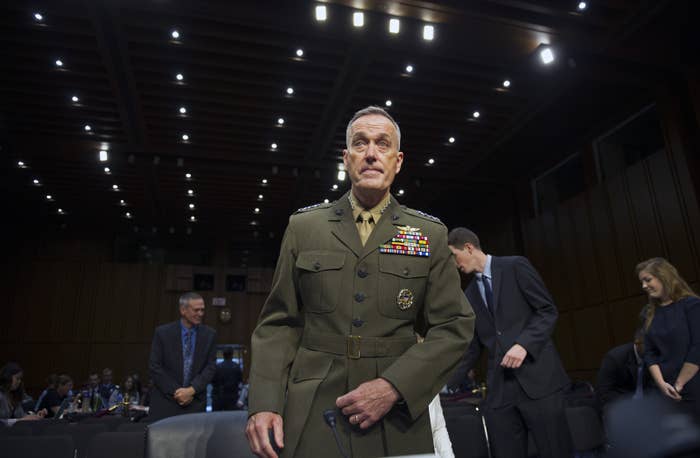 WASHINGTON — Officials are blaming an intrusion last month into the computer networks of America's top military commanders and their staff on Russia, the Daily Beast and NBC News reported.
The incident, which took place on or around July 25, affected nearly 4,000 military and civilian personnel who work for the Joint Chiefs of Staff, the highest-ranking uniformed officials in their respective branches, and principle military advisors to the president. The unnamed officials in NBC's report "said that no classified information was seized or compromised and that only unclassified accounts and emails were hacked."

It is still unclear whether the U.S. government believes the hack was the work of Russian government-sponsored agents or individuals.
When asked about the report, Lt. Col. Valerie Henderson, a Defense Department spokeswoman, told BuzzFeed News that she had nothing new to add beyond what was released during the original incident.
"Joint Staff unclassified networks for all users are currently down," Lt. Col. Henderson wrote at the time. "We continue to identify and mitigate cybersecurity risks across our networks. With those goals in mind, we have taken the Joint Staff network down and continue to investigate. Our top priority is to restore services as quickly as possible. As a matter of policy and for operational security reasons, we do not comment on the details of cyber incidents or attacks against our networks."

Those networks are still offline, but will reportedly be back up by the end of the week.