Russia Is Reportedly Preparing "Volunteers" To Fight On The Ground In Syria
Russian President Vladimir Putin has previously ruled out boots on the ground in Syria, but that may not count Moscow's "little green men."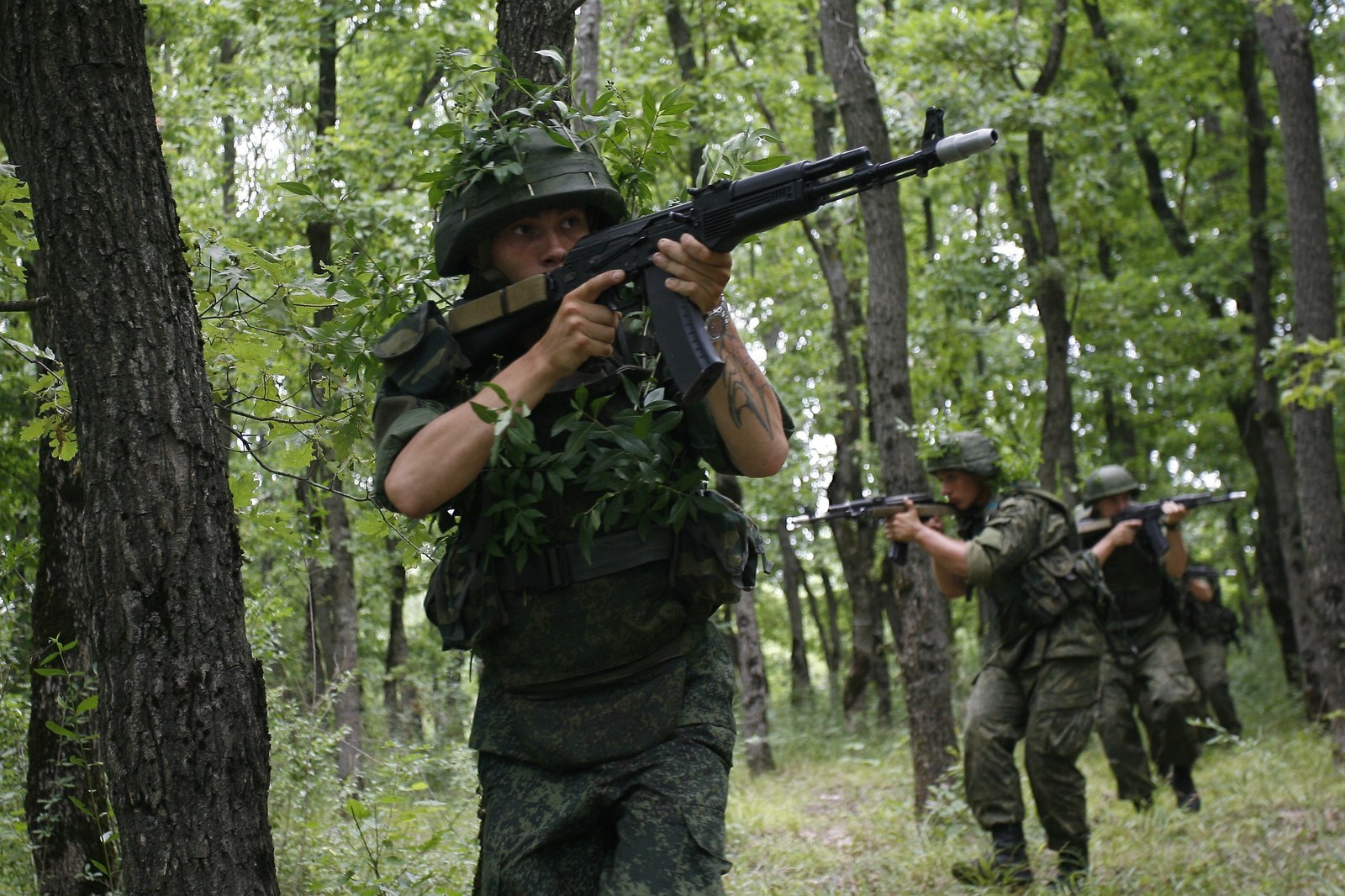 Russia is reportedly preparing to send ground troops to aid Syria's campaign against rebel forces, likely in the same manner that it sent "volunteers" to wage war in eastern Ukraine.
Russian warplanes began bombing targets within Syria last Wednesday, after a ramp-up that Moscow said was designed to help defeat ISIS. Many of the targets, however, were rebels fighting against Syrian President Bashar al-Assad, some of whom are supported by the United States. As the air campaign has continued, Russian President Vladimir Putin has ruled out sending ground troops into Syria, as has his foreign minister, Sergey Lavrov.
But Adm. Vladimir Komoyedov, head of the armed forces committee in Russia's parliament, on Monday told Russian outlets that "volunteers" who had fought in Ukraine would likely be traveling to Syria in the near future. Most independent analysts and experts agree that the volunteers in Ukraine were in fact members of the Russian armed forces. Komoyedov asserted that such volunteers "cannot be stopped."

CNN cited several unnamed U.S. officials as saying that Russia has "moved several ground combat weapons and troops" into western Syria, most likely to aid in the offensive against anti-Assad rebels. "The equipment includes several pieces of artillery, as well as four BM-30 multiple-launch rocket systems — all considered to be highly accurate weapons. The latter is capable of rapid-fire rocket launches."

"We are aware of those reports and are seeking further information," a senior administration official told BuzzFeed News in an email. "As President Obama said, we would welcome genuine counter-ISIL efforts by Russia in Syria. But we have been very clear with Russia that there is no military solution to the Syrian conflict—not from Russia, not from the U.S., not from anyone."


"We are aware of the reports, but I cannot discuss military intelligence," Defense Department spokesperson Lt. Col. Michelle Baldanza told BuzzFeed News. "What I can tell you is that since early September, Russia deployed military equipment and personnel to the Bassel al Assad airbase outside Latakia, Syria. This includes modular housing for personnel, fighter and attack jet aircraft, helicopters, anti-air missile systems, tanks, armored personnel carriers, and support equipment for airfield operations."