Bolivia's President Just Gave The Pope A Hammer And Sickle Crucifix
It's pretty amazing.
Pope Francis, the first pontiff from Latin America, is in the middle of a three-country swing through South America. Here he is with Bolivian President Evo Morales on his arrival into the country on Wednesday.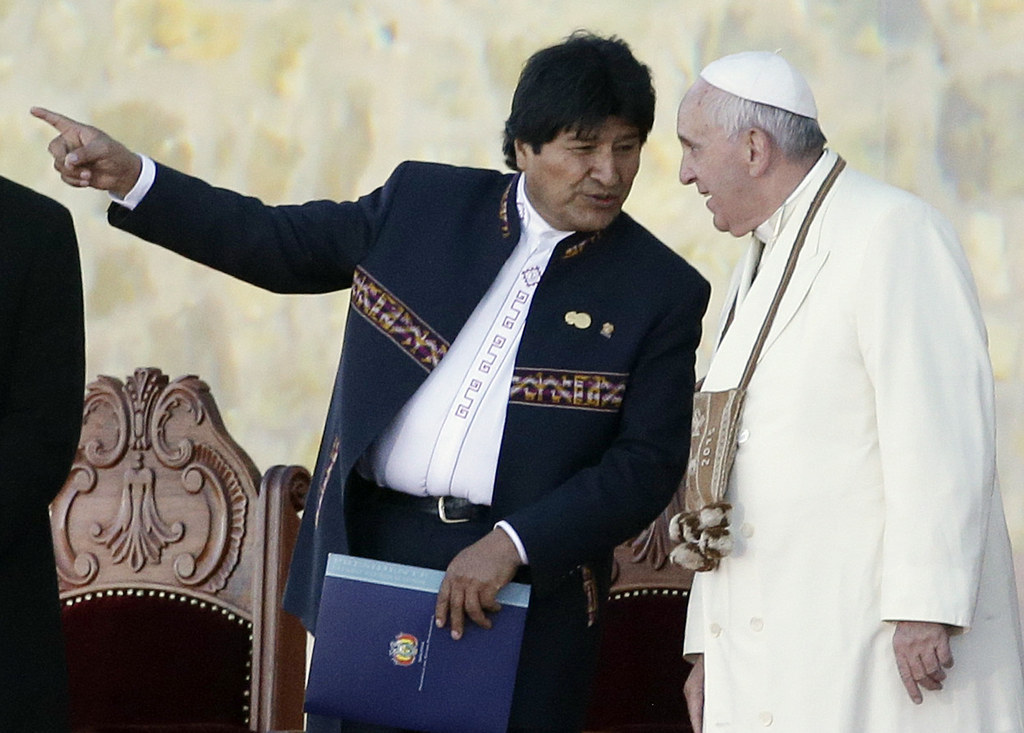 More importantly here's the gift that Morales, an avowed Socialist, gave Francis as a welcome gift: a wooden hammer and sickle turned crucifix. I mean...just look at this thing.
Either way, you can just see the delight on Francis' face at being presented with this priceless treasure. "It will look lovely on the mantle of a room that I never enter," that face seems to say.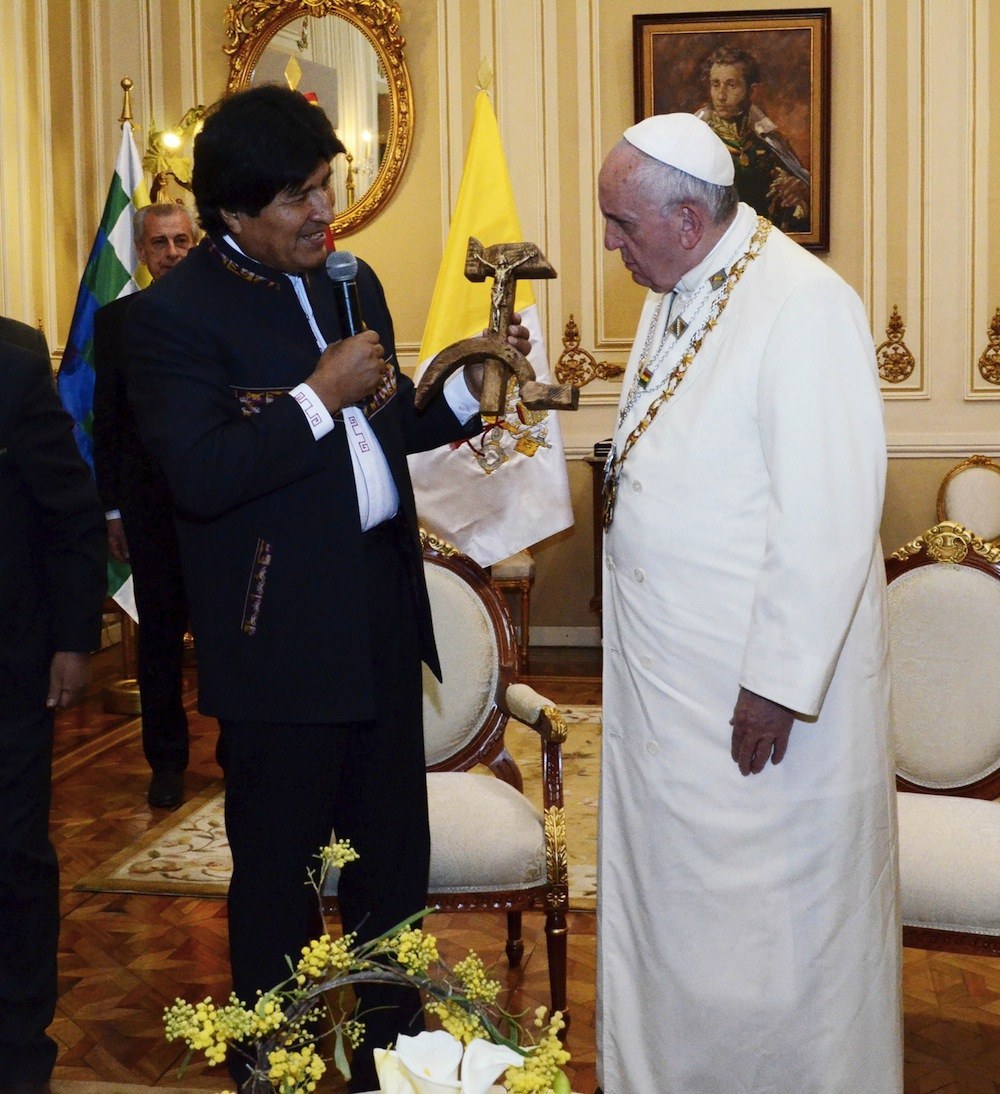 Video of the event from the Vatican's YouTube page does the moment more justice than a simple picture ever could.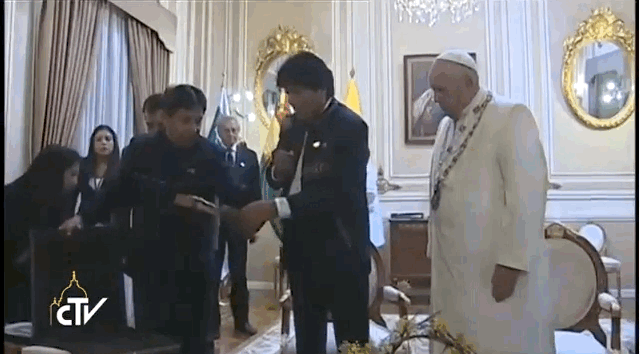 Be sure to be on the look out for it prominently displayed if Morales visits the Vatican. And no other times ever.