Vladimir Putin Hosts The Most Awkward Family Reunions
He handed out the Order of Parental Glory to Russians who have been "preserving the family's traditional foundations" by having seven or more kids on Monday, and the pictures are amazing.
Did you know that Vladimir Putin hands out medals every year to giant families in Russia? Because he does.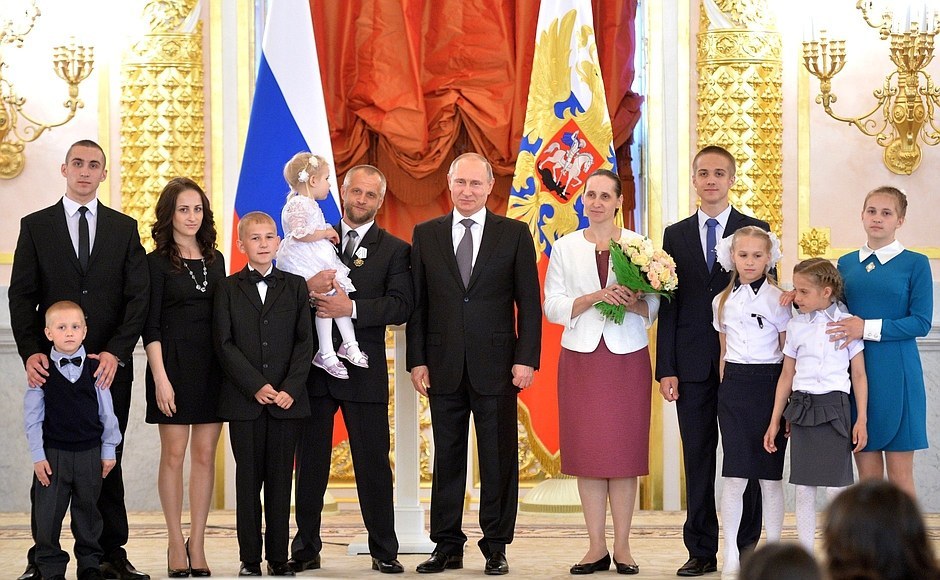 It's called the Order of Parental Glory, and it has a storied history that dates all the way back to 2008. Then-President Dmitry Medvedev founded it via executive order "for activities that promote the institution of the family and child-rearing."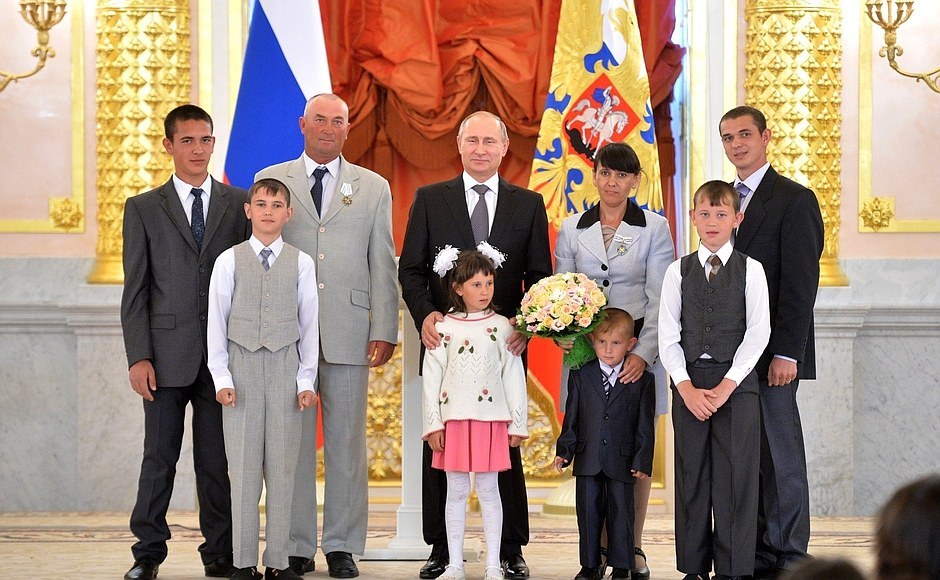 "Today, on International Children's Day, big, friendly and clearly happy families from all around Russia have gathered here at the Kremlin," Putin declared at the ceremony held on Monday.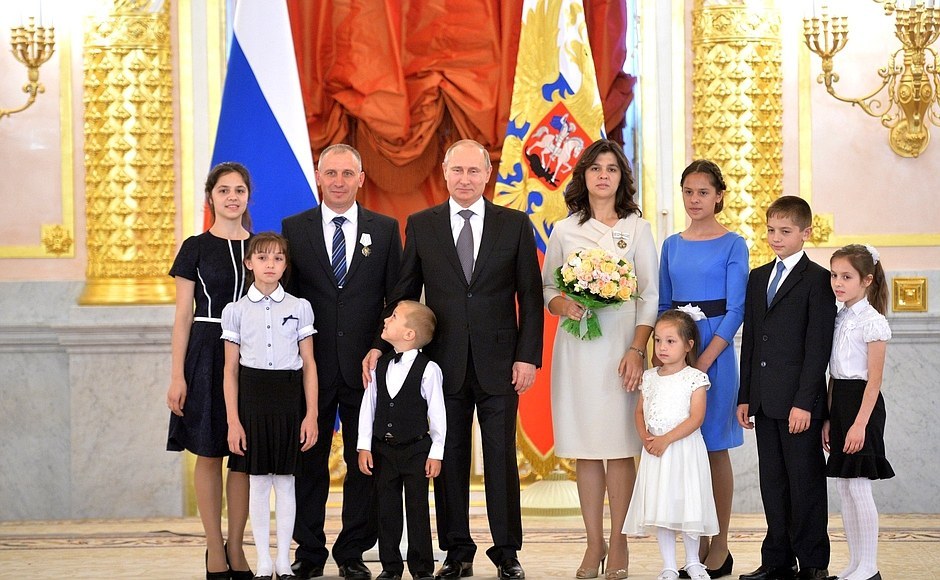 Putin hailed the families, nine of them for each of Russia's nine federal districts, who've raised at least seven children (including adopted kids) for their "outstanding contribution to preserving the family's traditional foundations."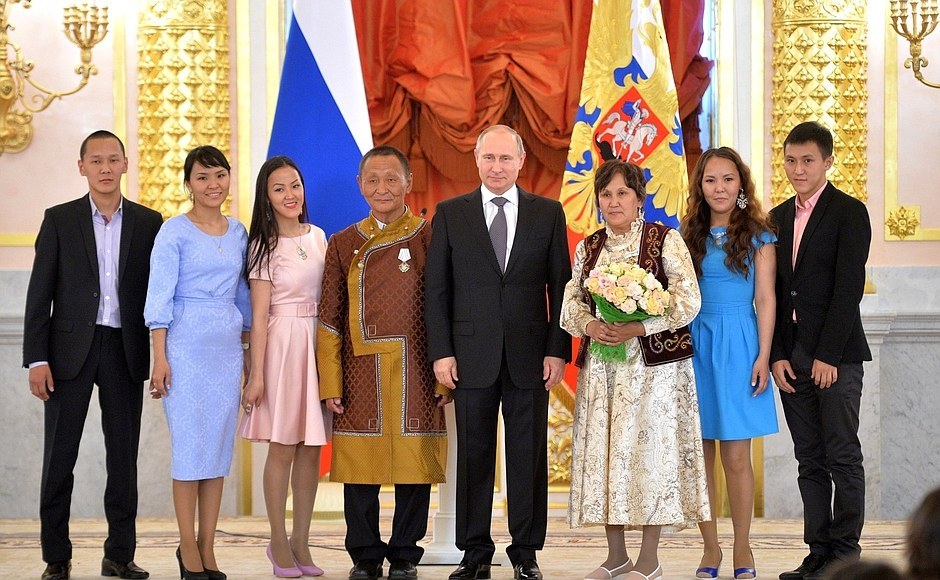 "Time and history have proven repeatedly the absolute value of these foundations," Putin continued. "They have always protected Russia and helped it to prosper, made it stronger and more powerful, and form our multi-ethnic people's moral foundation."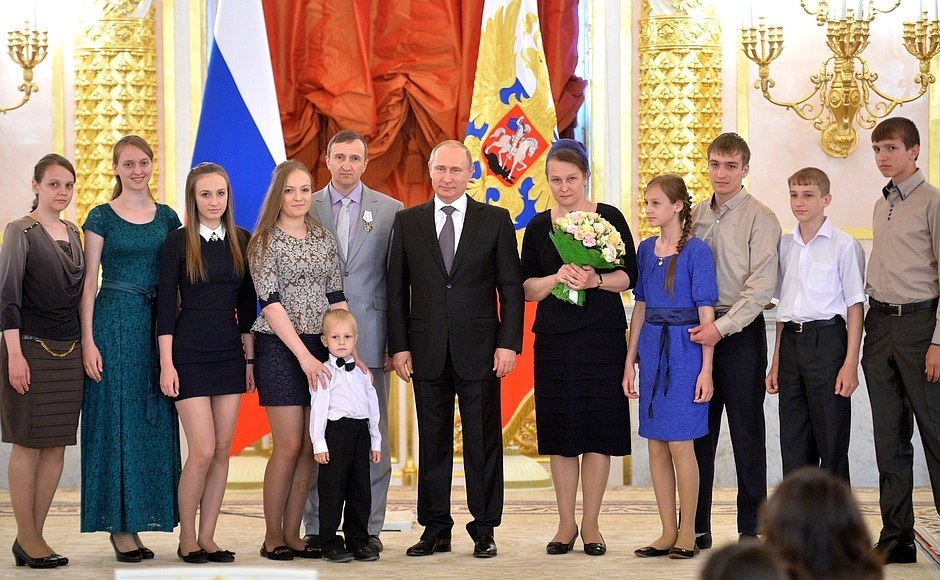 Aside from the appeal of having Putin pose with families who could field their own baseball teams, the award basically serves as the softer side of the Russian campaign to increase the birthrate.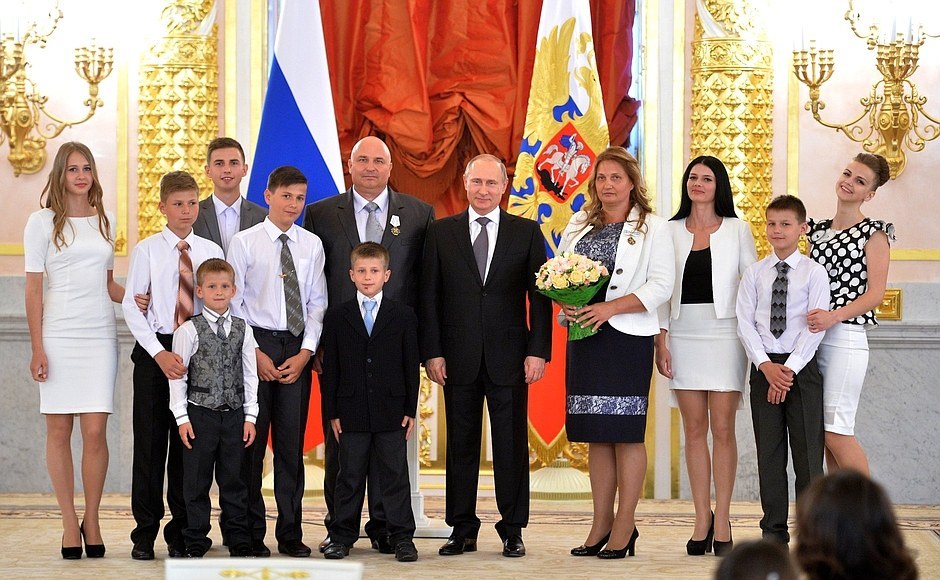 Back in 2006, Putin called the then-declining birthrate among Russians the country's "most urgent problem." It's also been used as a validation for the "anti-gay propaganda" laws that followed.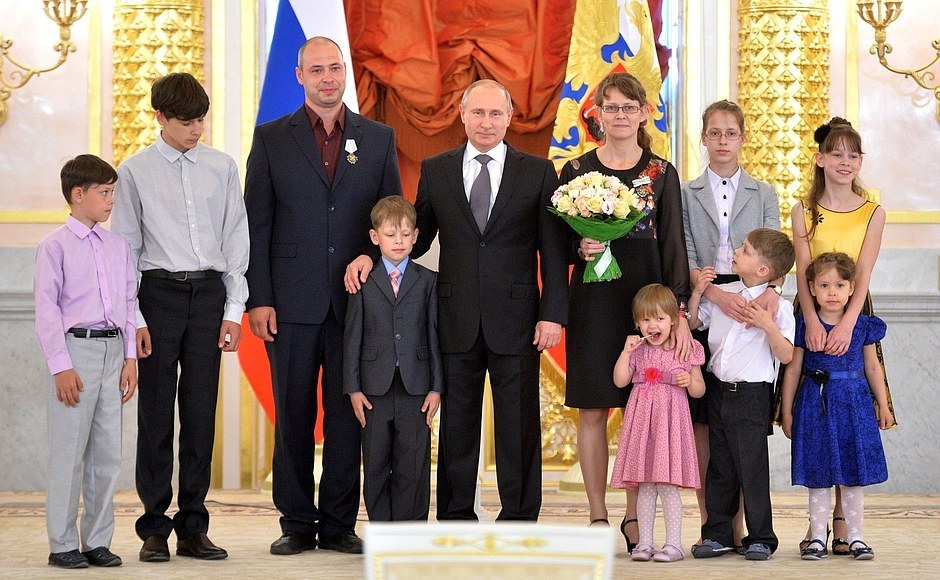 Since then, Russia's birthrate is still rather low, at roughly 1.7 children born for every Russian mother. So Russia, while births are narrowly edging out deaths, isn't exactly in the middle of a population boom.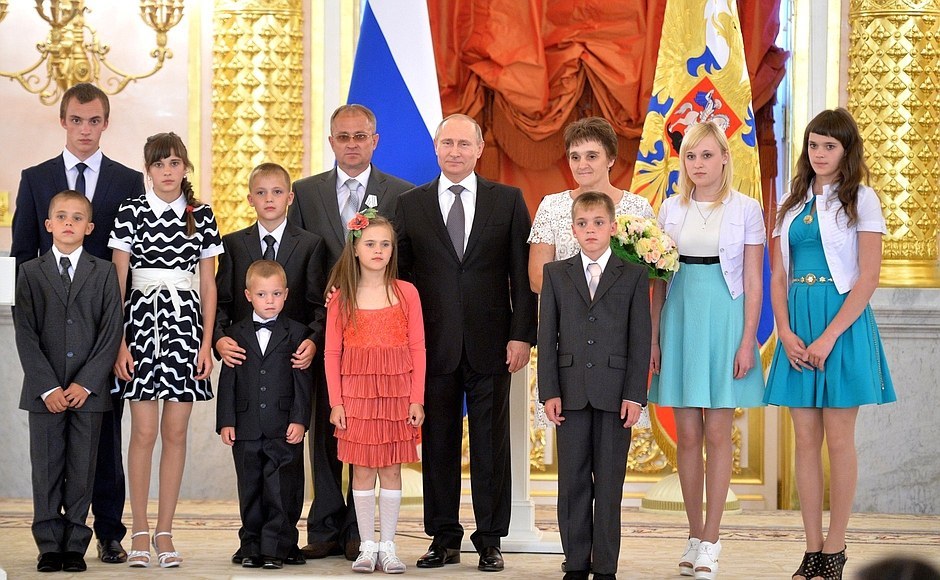 So Putin is still handing out the awards. And judging by his declaration that Russia will "continue pursuing our active demographic policy," he probably will for as long as he's president — so forever.
BONUS: Here's a picture of Vladimir Putin looking like he's about to steal this child's dessert.