Look at this majestic, eagle-clad ice warrior. His name, for those not in the know, is Alexander Ovechkin, and he's the captain of the Washington Capitals.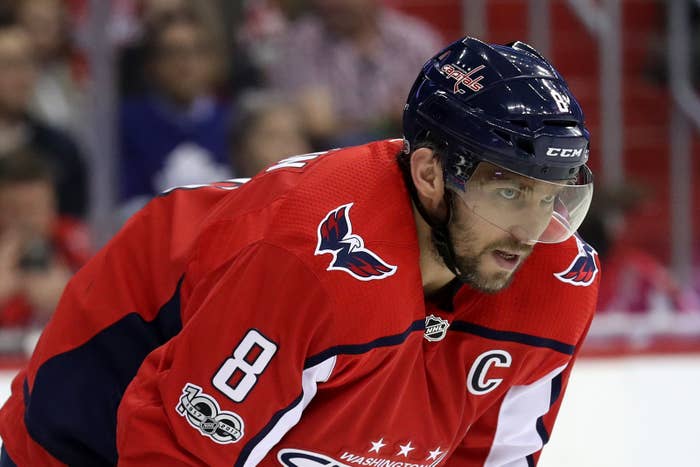 And this is Russian President Vladimir Putin, whose name translates to Ice Puma,* for that is exactly what he is whenever he dons a pair of skates.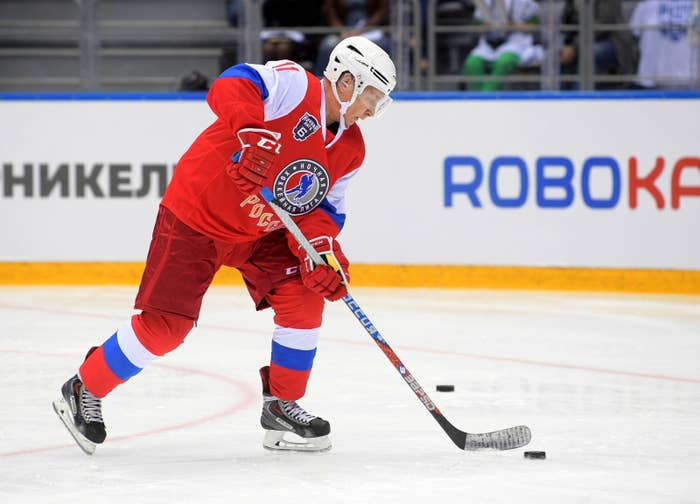 On Wednesday, the Moscow-born Ovechkin — who has played for the Capitals since he was drafted in 2001 — announced on Instagram that he was forming a new team: a #PutinTeam.
You see, Putin is up for reelection in March 2018 — his potential fourth term — and though he hasn't announced that's he's running yet, it's widely presumed he will win.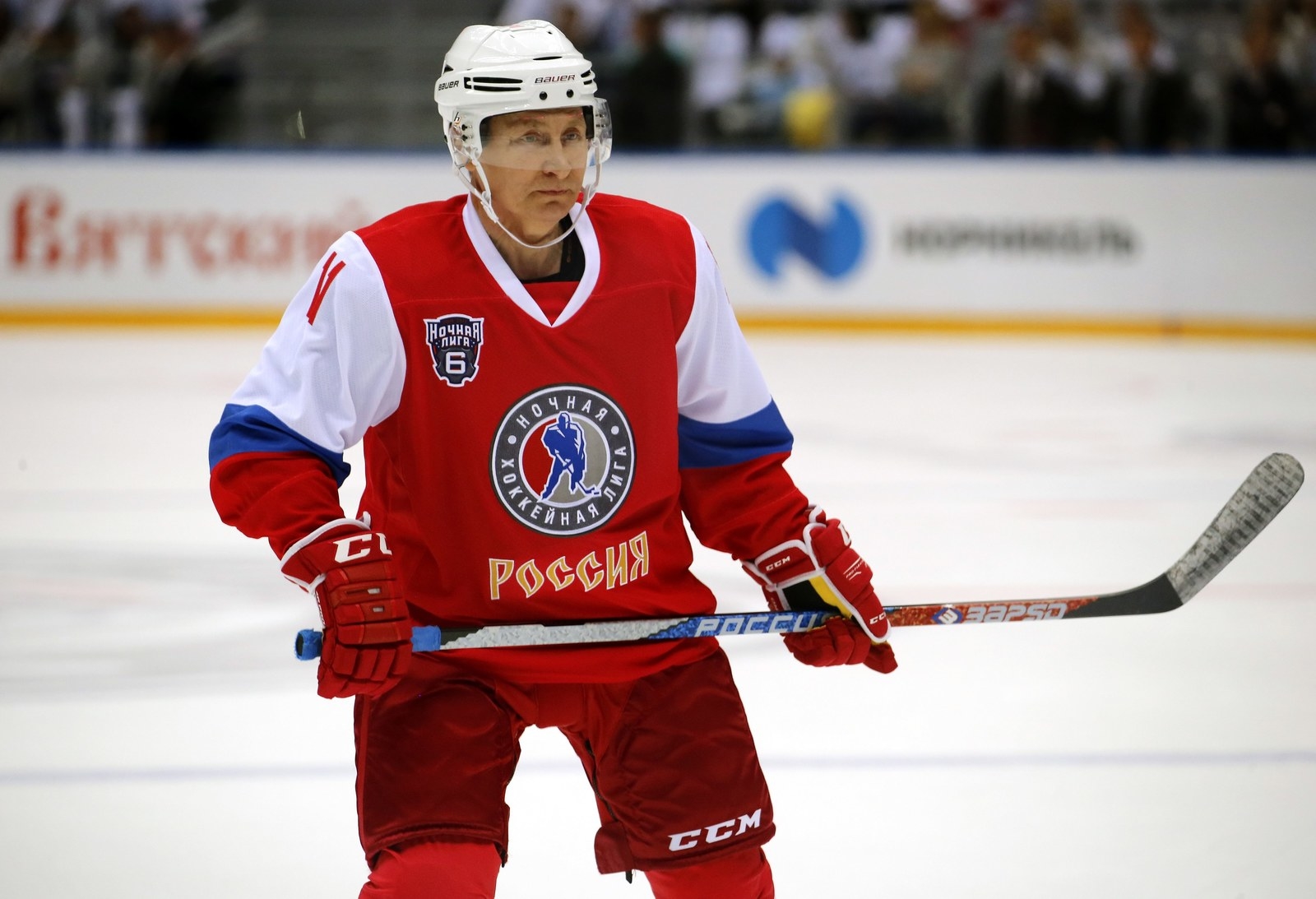 Most of them, like Ovechkin, who still plays for the Russian national team during the NHL offseason, have close ties to Putin, who like his Soviet forebears sees success in sports as a way to show the strength of the government and country.
"No, he does not know anything yet," Putin's spokesman Dmitry Peskov said when Russian outlet TASS asked about whether Putin was aware of the Putin Team movement.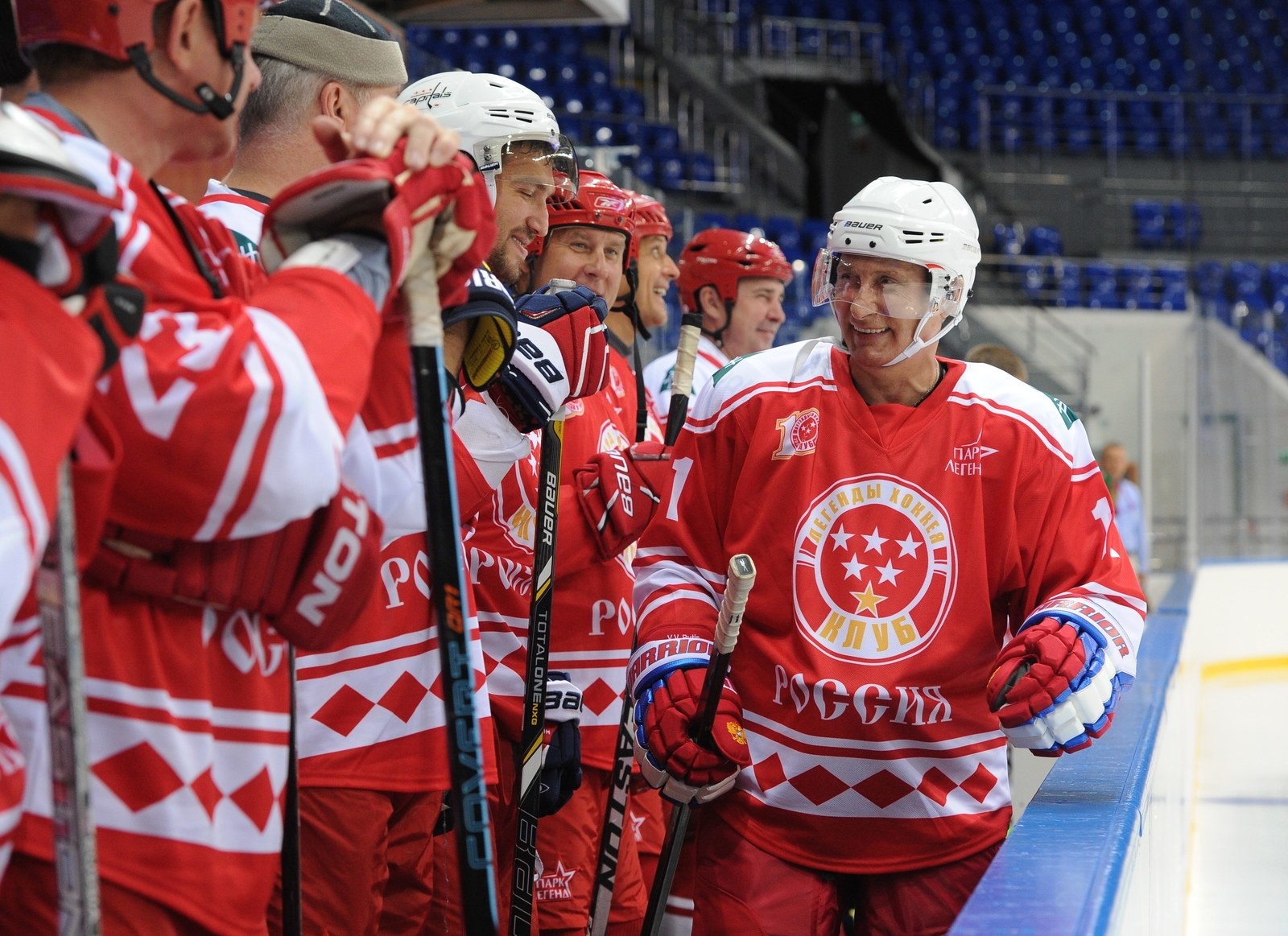 It does seem like a bit of a weird move when you play in the city that is paying the most attention to the whole "what did Russia do in the last US election and what did Trump know"...thing.
CORRECTION
Ovechkin plays for the Washington Capitals. A previous version of this article's subhed/dek mistakenly said that that he played for the Washington Nationals, which is, in fact, a baseball team that also ends in "als."