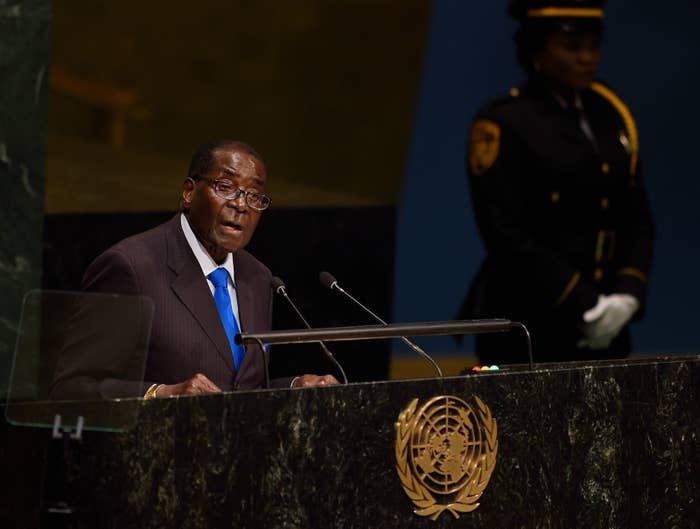 Zimbabwe President Robert Mugabe used his speaking time at the United Nations General Assembly on Monday to rail against what he called "new" human rights, telling the assembled world leaders "we are not gays."
"Respecting and upholding human rights is the obligation of all states," Mugabe said to start the section of his speech on the issue.
But he went on to say that "nowhere does the [United Nations Charter] abrogate the right of some to sit in judgment over others in carrying out this universal obligation," rejecting what he called "politicization" and "double standards."
"We equally reject attempts to prescribe new rights that are contrary to our values, norms, traditions, and beliefs," Mugabe said. "We are not gays."
Mugabe's line earned him light applause and some laughter from the assembled diplomats. In a seemingly incongruous turn, he then continued on to talk about the need for increased gender equality and promoting the inclusion of women in diplomacy and leadership.
The long-time leader of Zimbabwe has frequently used anti-LGBT rhetoric, including last year when he referred to same-sex relationships as "inhuman" and threatened to kick-out any diplomats who spoke of LGBT rights. During the 2013 elections in Zimbabwe, Mugabe used the spectre of same-sex marriage to rally support against his opponent, opposiiton leader Morgan Tsvangirai.