An airstrike on the ISIS-held city of Manbij in Syria resulted in the death of nearly 60 civilians, including children, a prominent NGO claimed, sparking new outrage over civilian casualties caused by the US-led coalition against ISIS.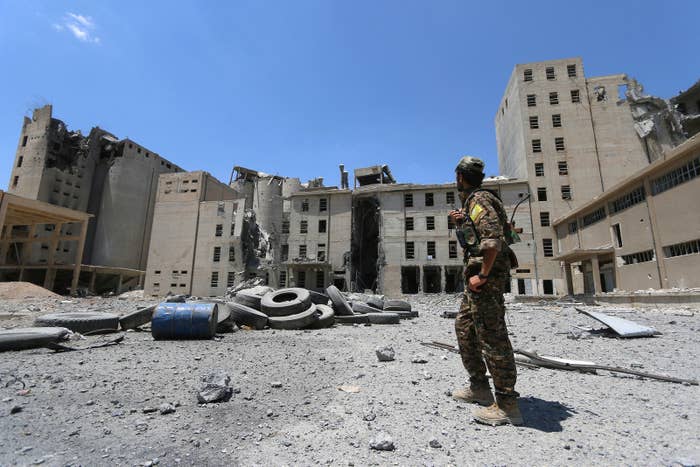 The Syrian Observatory of Human Rights (SOHR), a London-based NGO, called the strike a "massacre," one where they say they have confirmed 56 people dead and "tens" more injured.
The hashtag #PrayForSyria was added to articles about the strike and soon began trending in the United States and worldwide. Many expressed disbelief that such an attack could be an accident.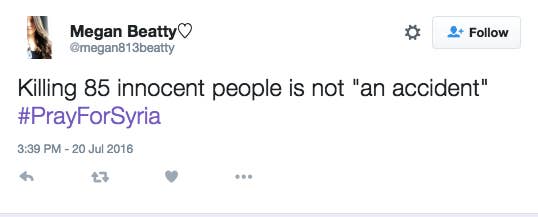 People were quick to note the comparative lack of coverage of the Mabij incident versus the recent attack in Nice, when the hashtag #PrayForNice also trended.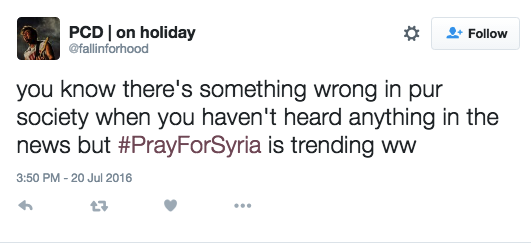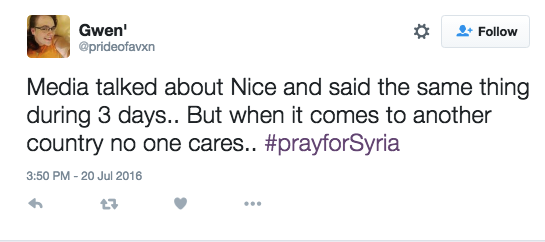 Many on the hashtag called out what they view as hypocrisy both on the difference between the US government's response to terrorism and to civilian casualties...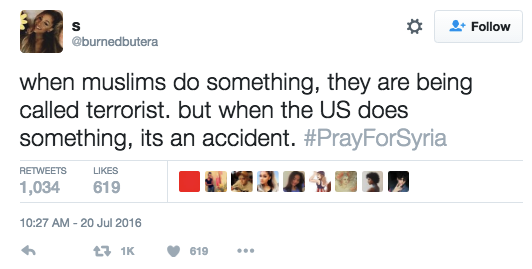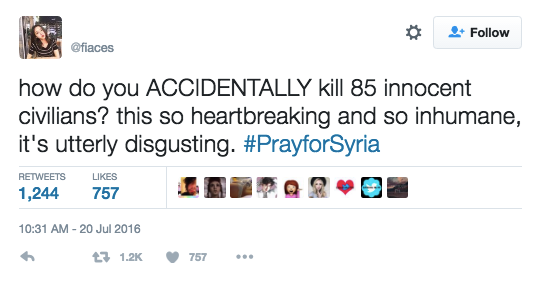 ...and those who refuse refugees while dropping bombs on the countries they're fleeing from.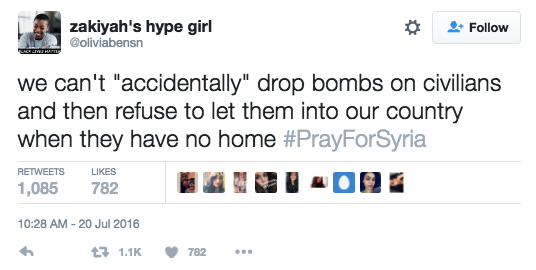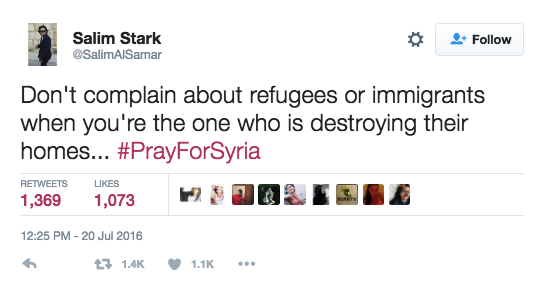 Others pointed to the advanced tech and training of the US armed forces and wondered how so many civilians could still be killed.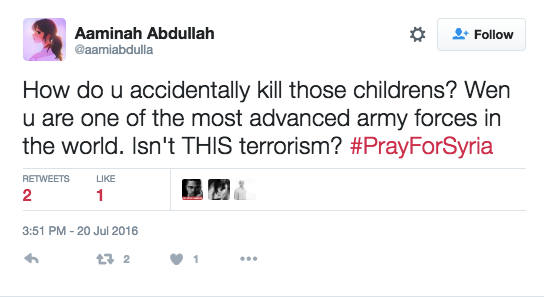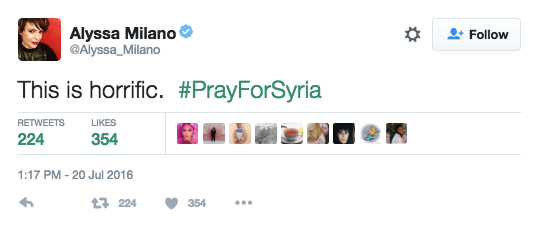 Some people suggested how to move beyond the hashtag and help Syria more fully.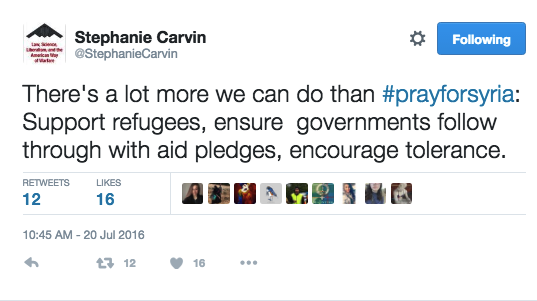 A picture that was first drawn in response to the outpouring of grief following the Brussels attack earlier this year also began recirculating.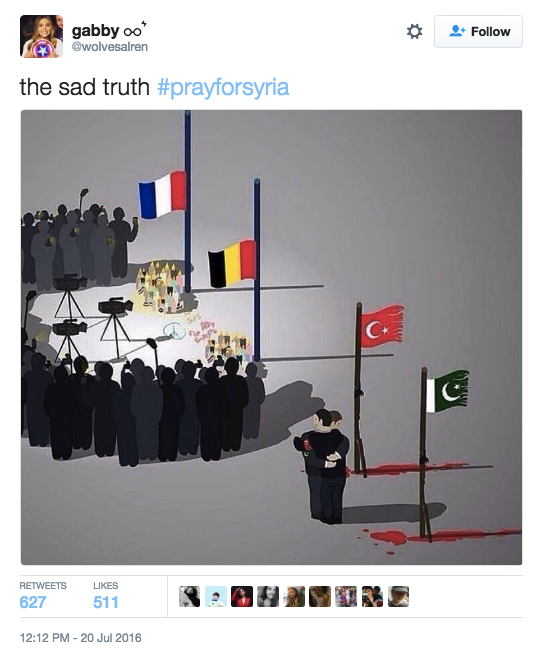 Several unsourced pictures and videos have begun to be passed alongside the hashtag, including some that are from before the strike took place.
A photo series of a child asking "Is it fair that children around the world can live and play in comfort and safety, while we live in death and destruction" is also from before the bombing in Manbij.
Another picture, showing an actual river of blood, was real but the result of barrel bombs dropped in February 2015 on the city of Douma.
And this video, which appears to be of a father mourning a son killed in Aleppo, has mistakenly been identified with the Manbij tragedy.