A Russian Fighter Flew Crazy Close To A U.S. Navy Ship
A pair of Russian planes engaged in "very low, simulated attack profiles" toward the USS Donald Cook, a defense official said.
This is the USS Donald Cook, a U.S. Navy guided missile destroyer that makes its home in Spain, patrolling the waters as part of the U.S. military's European Command (EUCOM).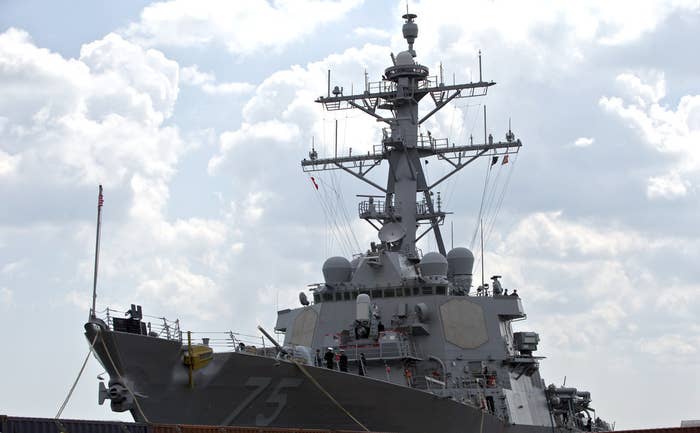 This, on the other hand, is a Russian Su-24 attack aircraft.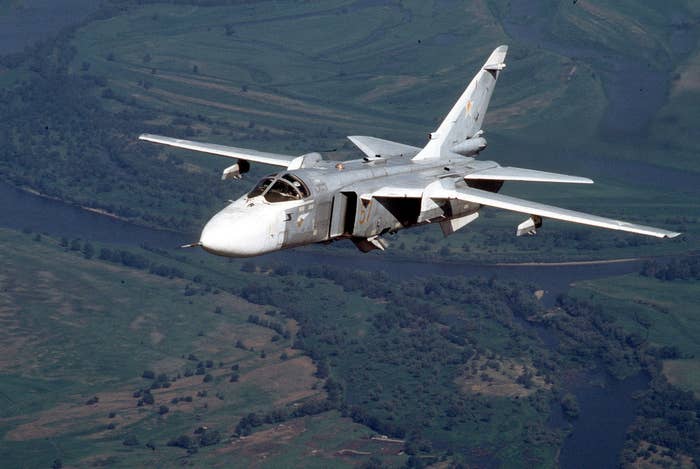 And this is what it looks like when a Russian Su-24 flies INSANELY CLOSE to the USS Donald Cook as the ship was conducting deck-landing drills in the Baltic Sea.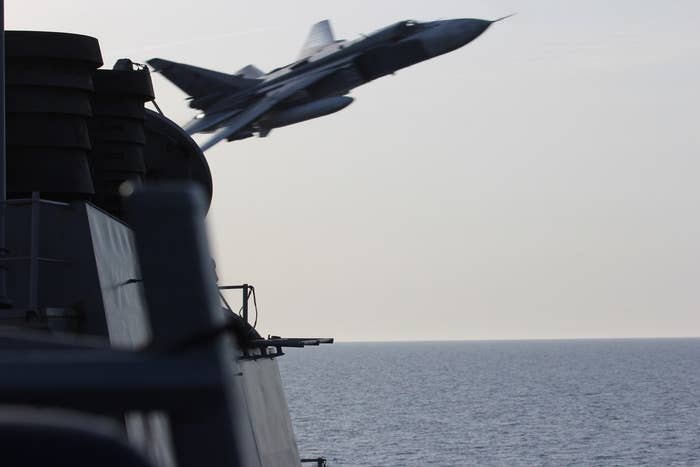 To get a sense of just how close the plane was — and how fast it approached — check out this video that EUCOM released of the incident. It's crazy how fast the jet goes from a tiny speck to right on top of the ship.
The USS Donald Cook's commanding officer called the flyby "unsafe and unprofessional," per the EUCOM statement, and you can see why the crew decided to ditch the training exercises they were trying to conduct.