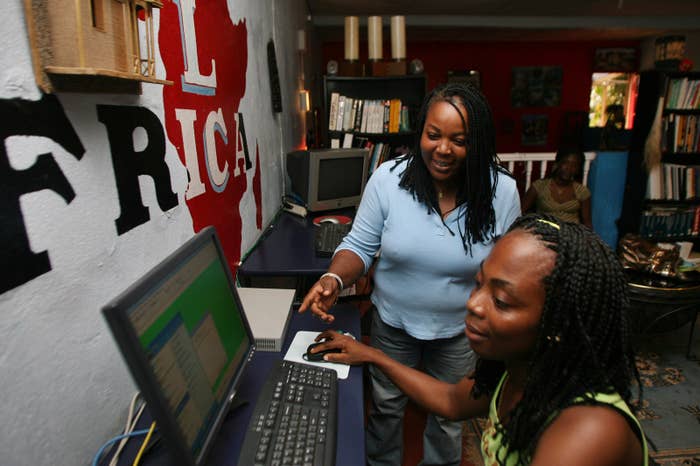 Internet access in Liberia was actually pretty solid this week, despite several reports that a group of hackers had managed to take down web access across the country.
A massive Distributed Denial of Service (DDoS) attack last month managed to render many of the US's top websites inaccessible and has set cybersecurity watchers on edge for the next attack. The other shoe appeared to have dropped in the west African nation of Liberia, tech news site ZDNet reported on Thursday.
Liberia made an inviting target, ZDNet said, because its infrastructure is limited to just one set of fiber-optic cables for the entire country. The same set of hijacked appliances and other parts of the Internet of Things that powered the US takedown was apparently being used in Liberia to shutdown the entire state.
The Guardian also published a story that said that the entire Liberian internet had been brought to a halt. But according to Dyn, the company that was the target of last month's attack, the internet had actually been pretty stable in Liberia for the past few days. That's the same conclusion that Akamai, which like Dyn is a hub for directing internet traffic, drew.
"While there may have been a DDoS attack against targets in Liberia, there is no evidence that the country was knocked offline," Doug Madory, Dyn's director of internet analysis, said in an email to reporters. The manager of the underwater fiber-optic cable that serves Liberia told Madory that their systems "show no downtime in the last 3 weeks," he said. "While it is likely that a local operator might have experienced a brief outage, we have no knowledge of a national Internet outage and there are no data to substantial that."
Gboko Stewart, an online and radio journalist, spoke to BuzzFeed News on Friday from Monrovia on a perfectly clear WhatsApp phone call, saying that he initially didn't notice anything unusual about recent slow upload times. "It's not like it was an emergency because sometimes the internet freaks out here, but it's usually only a couple of days."

But it did cause some problems. "I wouldn't say that the internet was totally down, no. But even today I was thinking, it's just so strange that always we have to keep restarting the router. With this thing now, that explains a whole lot."

"We have good internet and we can't understand why we'll be working and then the internet goes off – it's kinda crazy," Stewart said.