New Report Highlights The Civil War That Everyone Seems To Have Forgotten
The situation in South Sudan is bad and getting worse, a new report from the International Rescue Committee (IRC) finds.
South Sudan gained its independence in 2010 after years of war against Sudan. In late 2013, the world's youngest country erupted into a civil war of its own, sending hundreds of thousands fleeing the fighting.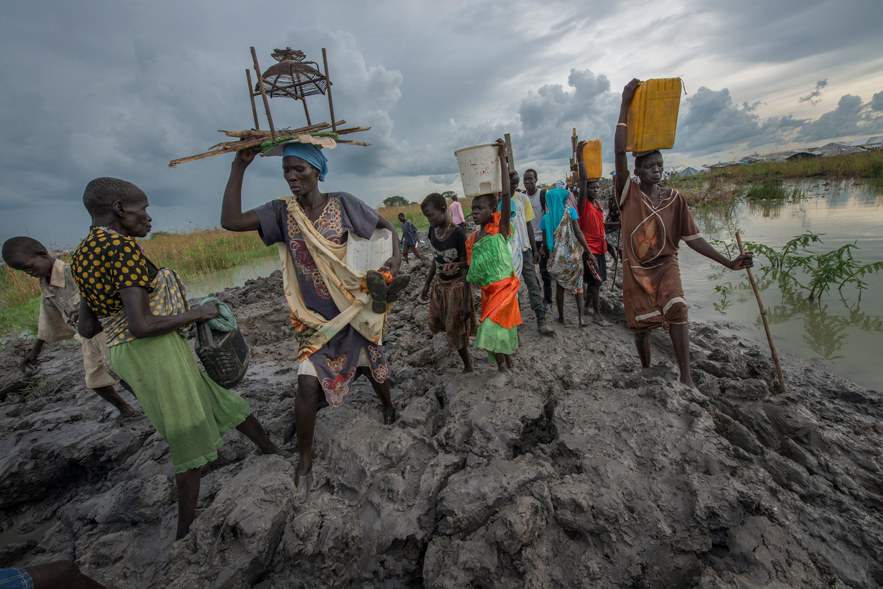 The clash began back in July 2013, when President Silva Kiir fired a large portion of his cabinet, including Vice President Riek Machar. Later in the year, disruptions in army barracks escalated into outright conflict between government loyalists and large swaths of the population tied to Kiir or Machar.
At stake early on was the fate of South Sudan's oil fields — particularly in the oil-rich Unity state. Territory traded hands frequently. The situation also quickly took on an ethnic tone — President Kiir is a member of the Dinka ethnic group, while Riek is a Nuer.
Some 100,000 South Sudanese fled to the United Nations peacekeeping mission's bases and remain there to this day. Another 1.3 million people are also internally displaced and still another 400,000 have fled the country entirely.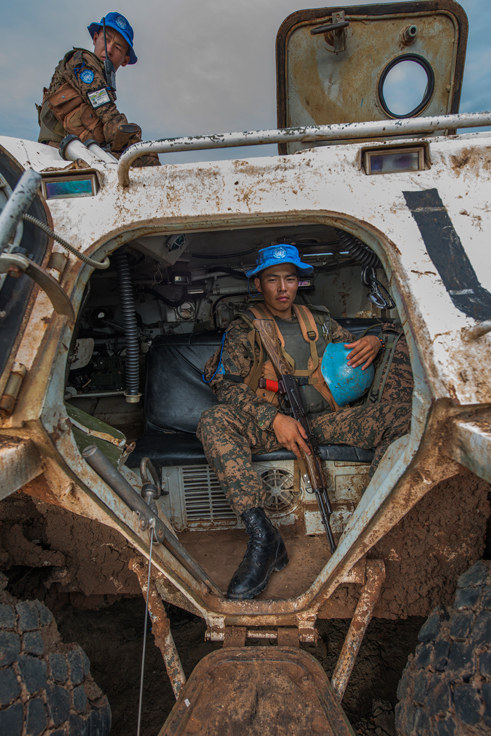 The conditions in the bases, according to the International Rescue Committee and others, are only growing worse as the situation drags out. Discord and frustration within the IDP camps are manifesting in outbreaks of violence among youth groups.
Conditions elsewhere aren't much better for the displaced.
"I've been living in a tent on the church grounds for three months. There are about a thousand of us staying here. I had to run from my home because of the war and I'm scared to go back," one woman at a camp in Juba told IRC researchers. "My husband is a soldier and I don't know where he is or if he is alive. I came to Juba because I thought I could find out where he is. Every time they bring injured soldiers to the hospital I go there to ask if they have heard about my husband. I'm grateful to the church for letting me stay here. They have even given us food. But I hear we may be asked to leave and I have nowhere else to go."
Aside from the bloodshed the civil war has brought, the threat of famine looms large. Food prices have risen 250% in the areas where fighting is the worst and the U.N. estimates some 50,000 children are at risk of death from acute malnutrition.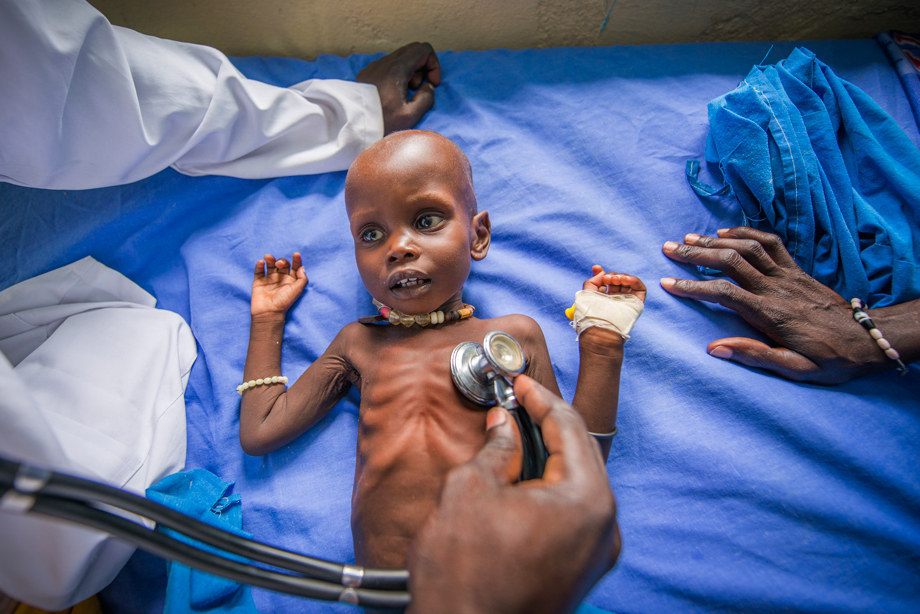 "Local populations are scavenging in forests seeking berries, twigs, and bark. People are wading into chest-high water to gather waterlilies, which contain no nutritional value, as their only source of food," Wendy Taeuber, South Sudan IRC director, said.
South Sudanese interviewed said "that in the past year they have suffered and witnessed even greater horrors than during their country's many decades of wars with the north," said Melanie Teff, IRC senior advocacy coordinator and the report's author.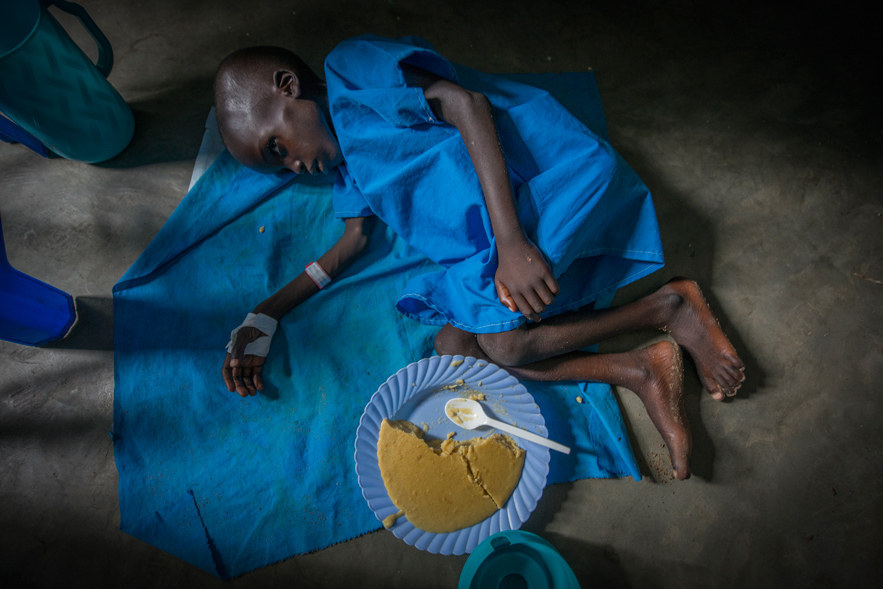 Famine warnings have boosted media attention to the crisis, but a new escalation in the clashes would undo any progress made in recent months, IRC warned. And all the aid in the world will be useless without a political solution to the crisis.
"Yet again we are seeing a humanitarian catastrophe where the most vulnerable are bearing the lethal brunt of a man-made political crisis that must be resolved immediately," IRC President and CEO David Miliband said in a statement. "Other global crises and the narrow avoidance of famine this year are no excuse for policy-makers to allow this emergency to drift into the 'too difficult box.' The civilian population is systematically targeted with unspeakable abuse and violence and near constant threat of looming starvation while the parties to the conflict re-arm."
But political deals to end the fighting have been slow to develop and easily rolled back. In the latest example, the two sides on Friday agreed to an unconditional cease-fire. By Monday, the fighting had already restarted in three South Sudanese states.