French President Emmanuel Macron is in Washington this week, where ahead of a fancy state dinner, he's been trying to persuade President Donald Trump to keep the Iran deal in place.
1.
The weirdness kicked off with this full-on military review at the White House, parroting the experience that Trump had when he visited Macron on Bastille Day last year.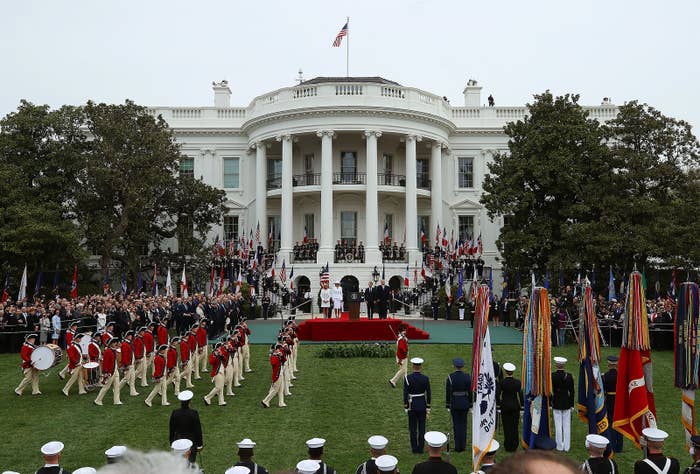 2.
There was this picture on the White House balcony, where no two people had the same emotion on their faces.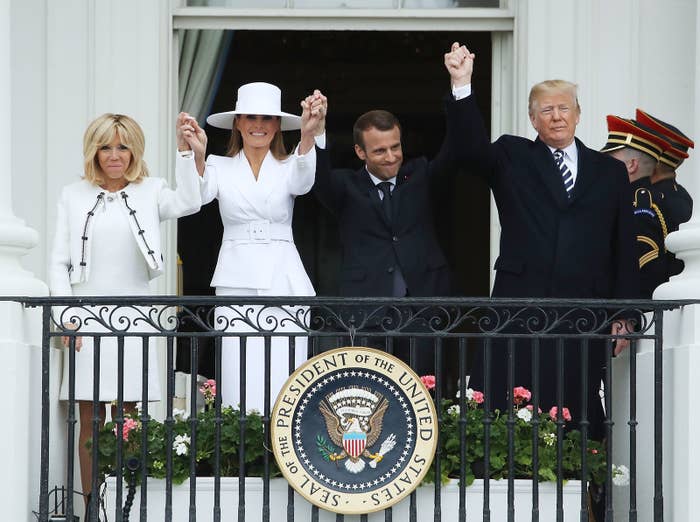 3.
There was Trump and Macron planting a friendship tree on the White House grounds, which is just so objectively strange that a lot of people thought the pictures were photoshopped or staged.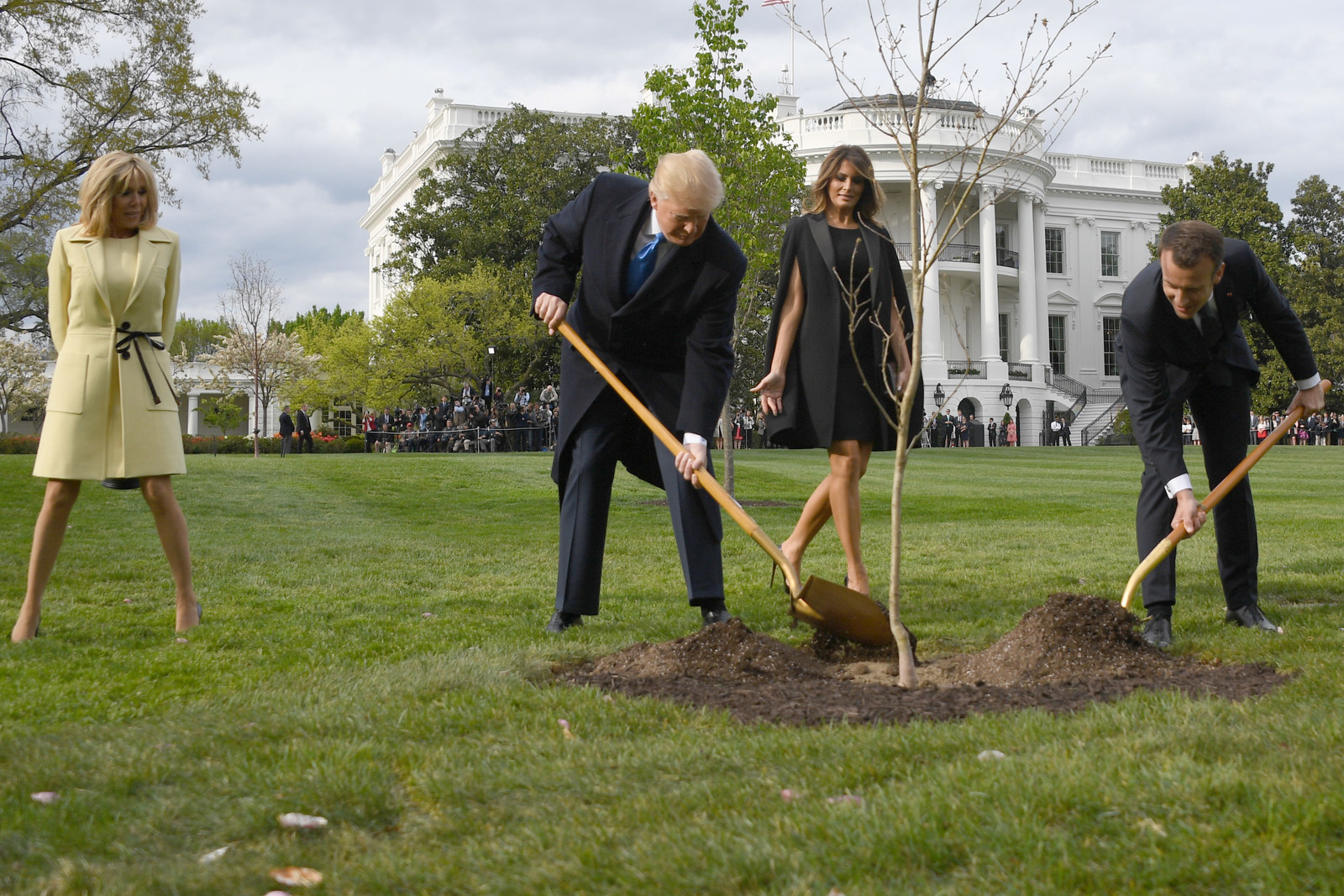 4.
There was Trump brushing what he called "dandruff" off of Macron's lapel, in front of George Washington and the entire White House press corps.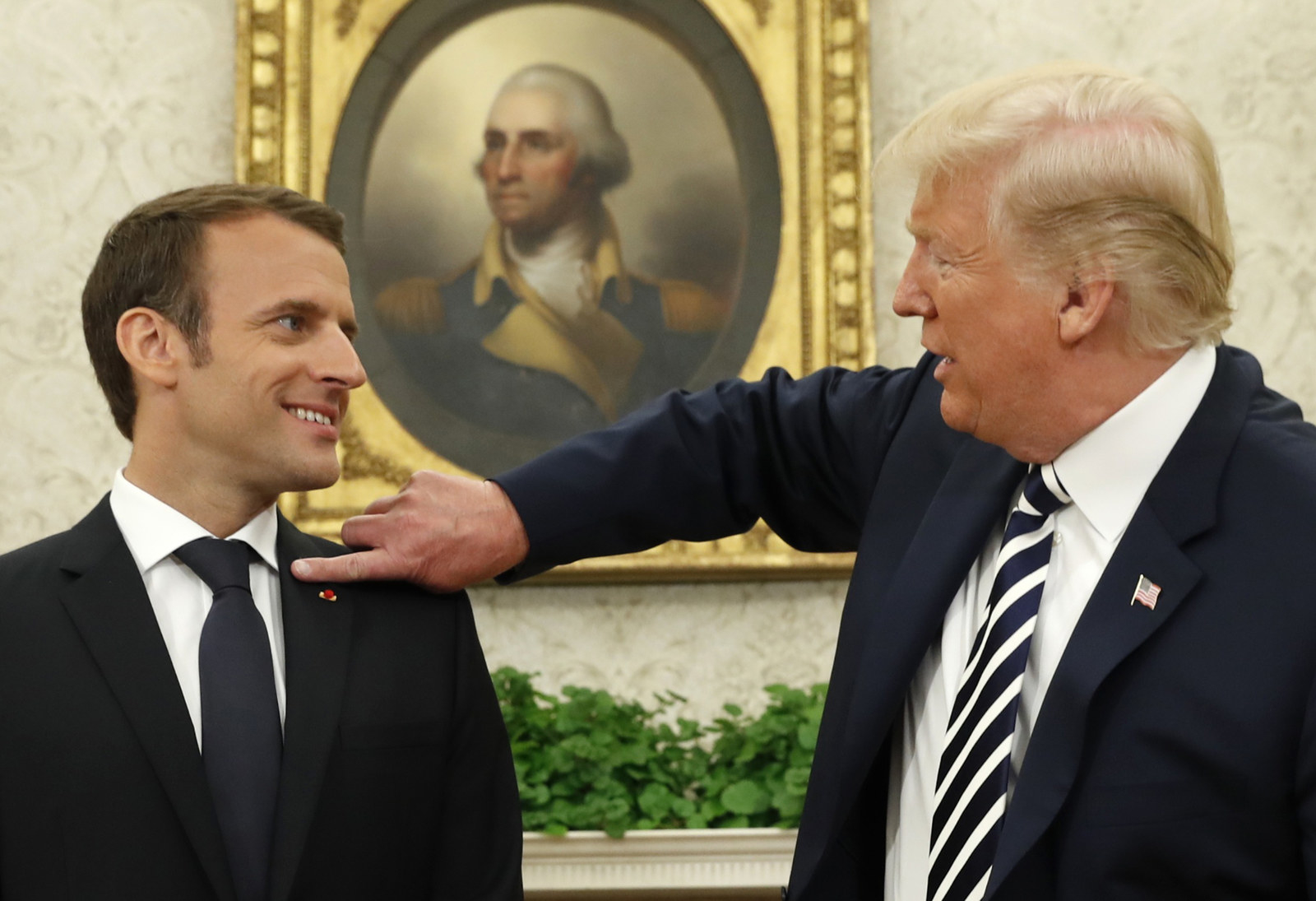 5.
There was Macron's face as Trump told a reporter that asking whether he'd pardon his lawyer, Michael Cohen, someday, was a "stupid question."
6.
There was Trump leading Macron along the White House colonnade by the hand like a parent taking his child to kindergarten.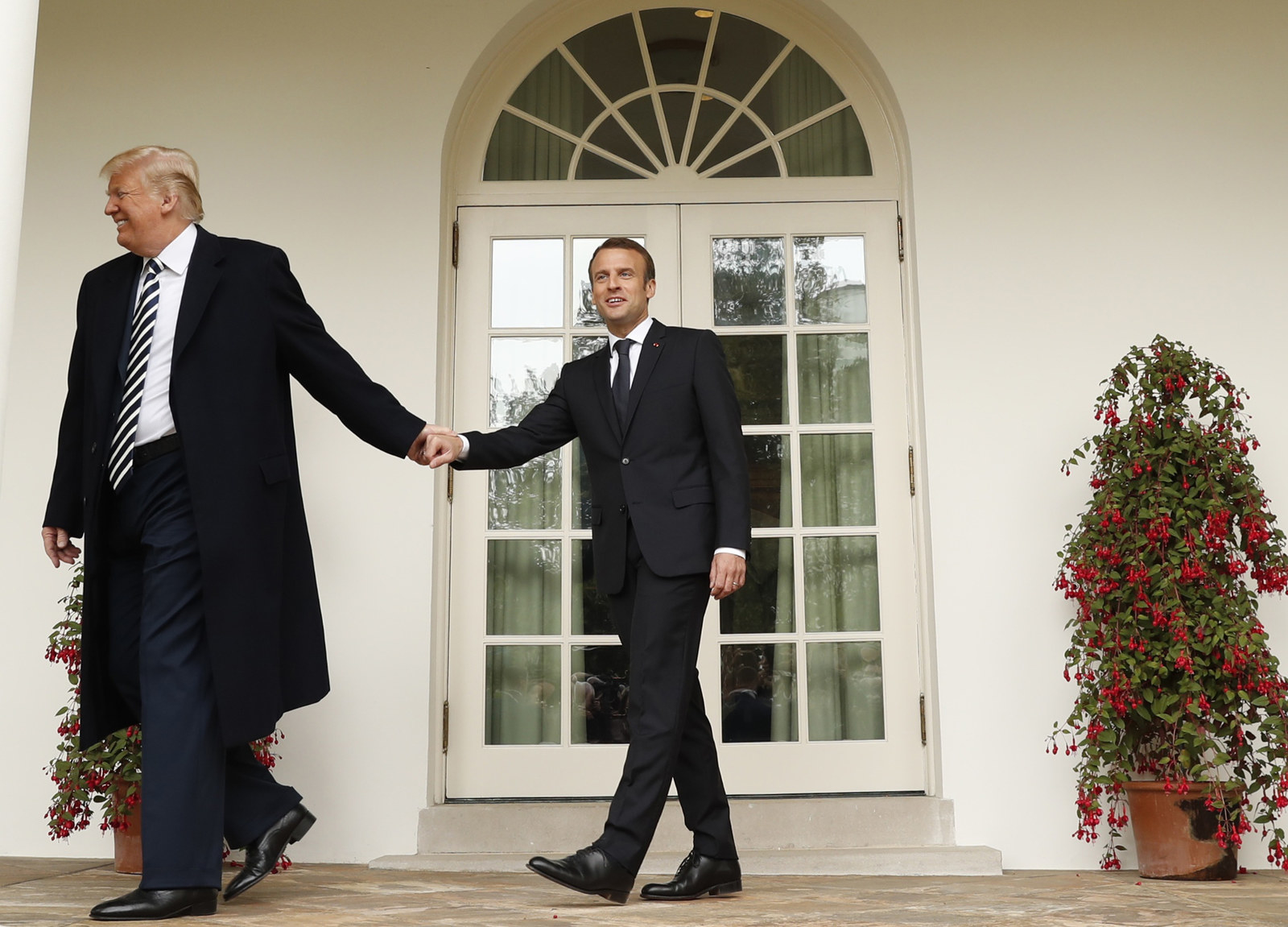 7.
While not directly related to Macron, we have to pause to acknowledge first lady Melania Trump's hat, which deserves its own Cabinet seat or something, tbh.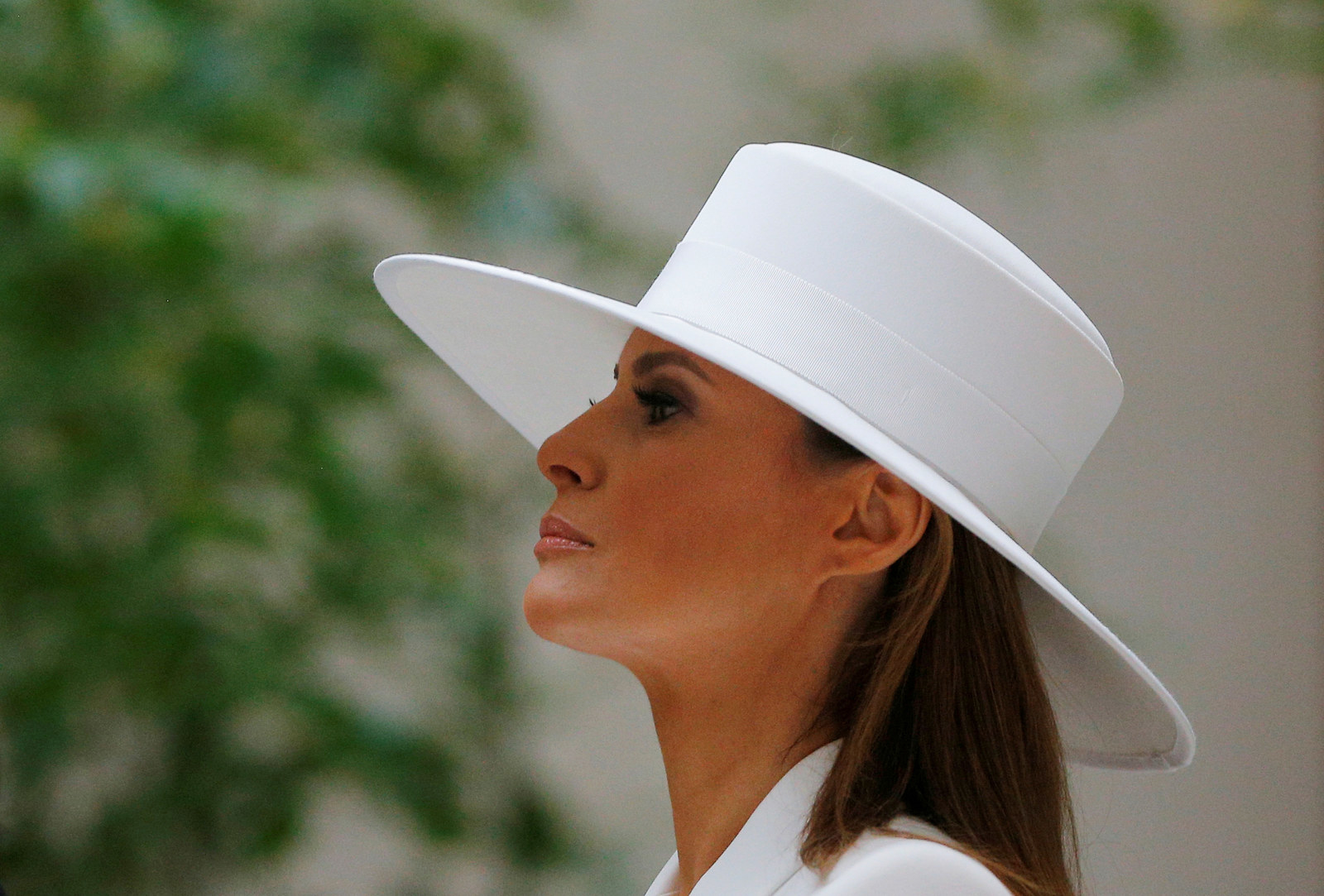 8.
Later, at a joint press conference with Macron, Trump basically told his own nominee to be the next Secretary of Veterans Affairs that he should probably drop out of the running.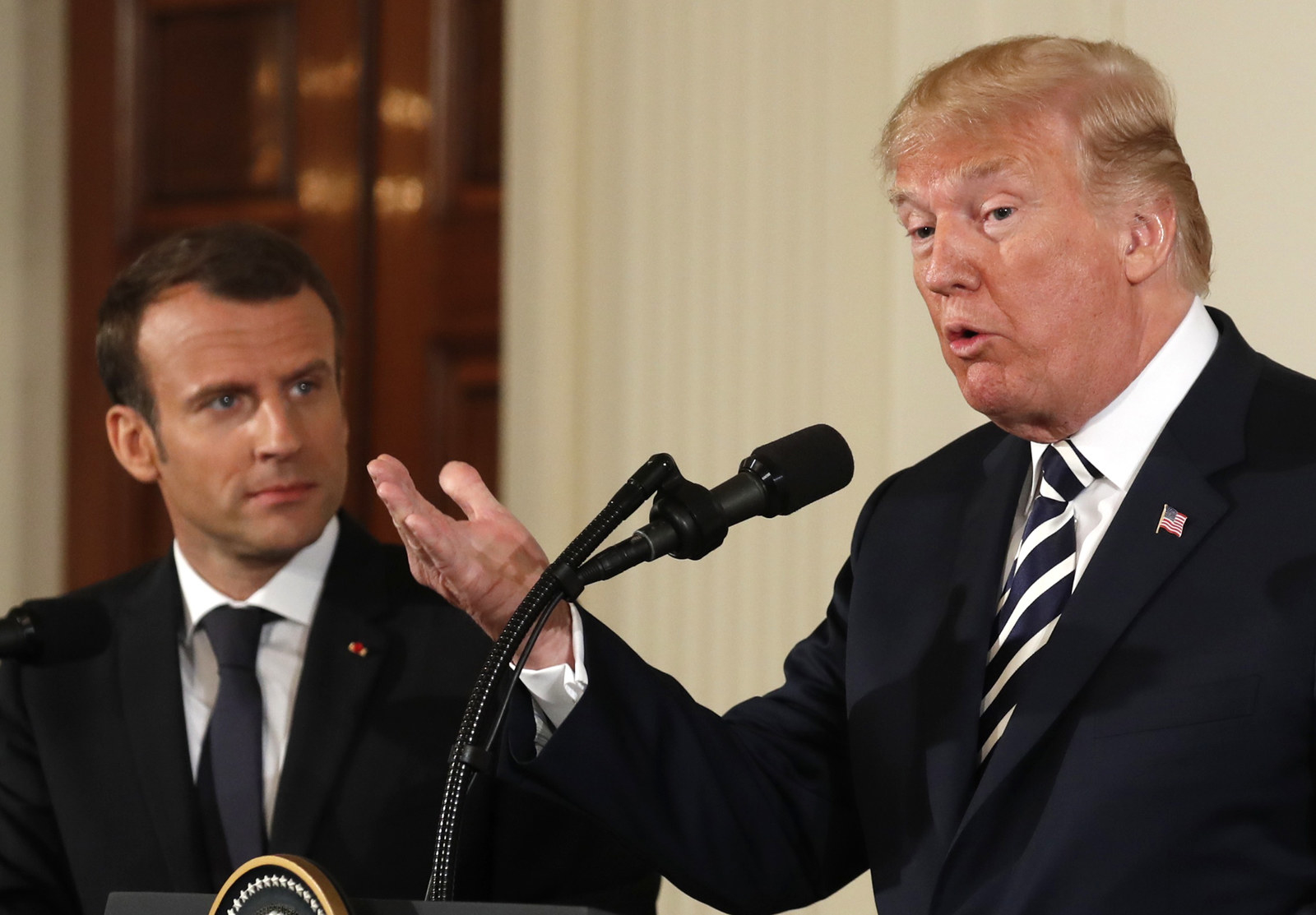 9.
Then there was this...whatever you call it. Handshake? Bro hug? Exchange of protein strands?
10.
And while The Hat stole the show at the end of the joint presser, please note the back rub that Macron gave Trump as they walked away from the podium.
11.
At the State Dinner, the two couples stood in front of the cameras for a photo-op that just went on, and on, and on...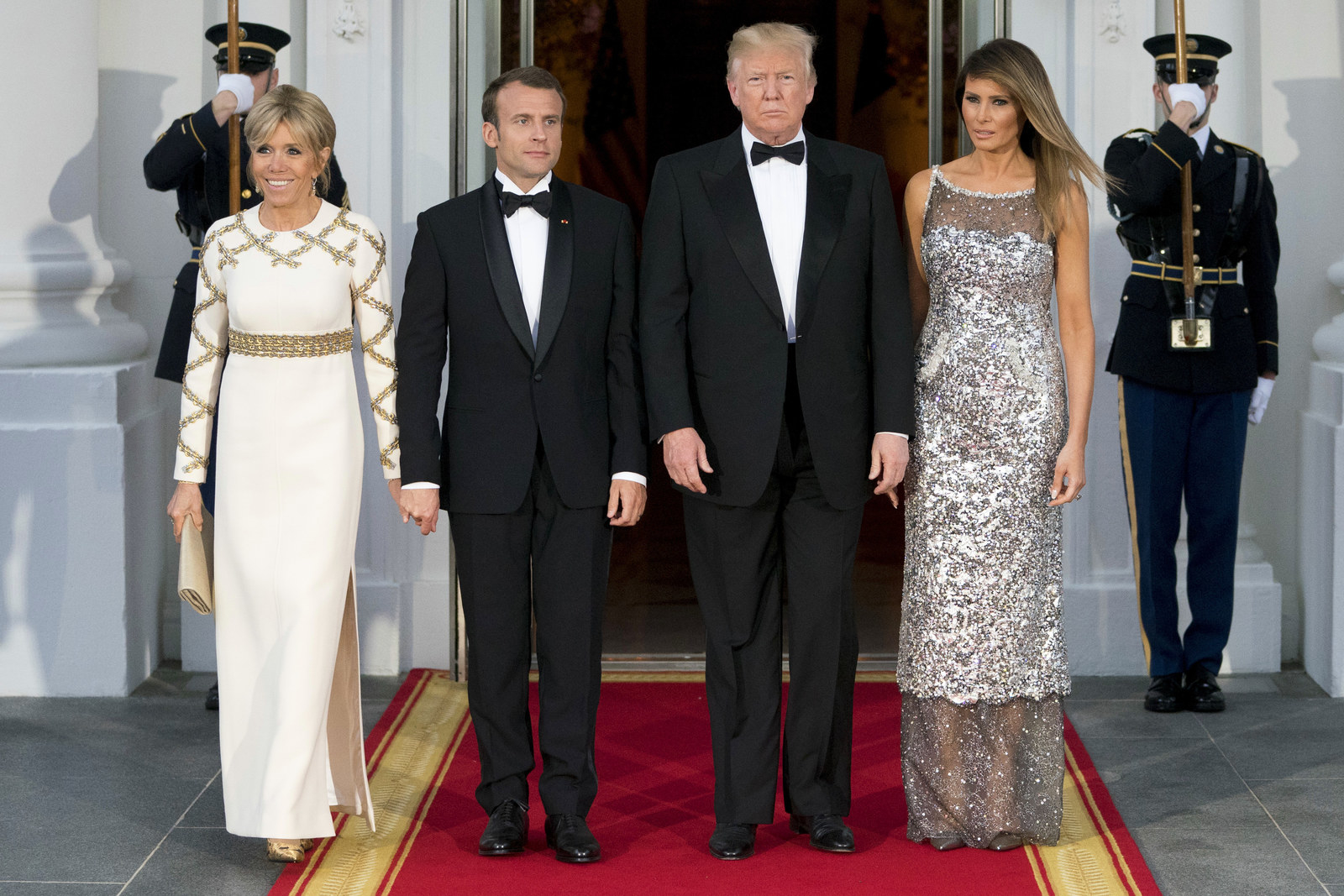 Later, as they gave their toasts, Trump was said to be clutching Macron's arm while he spoke.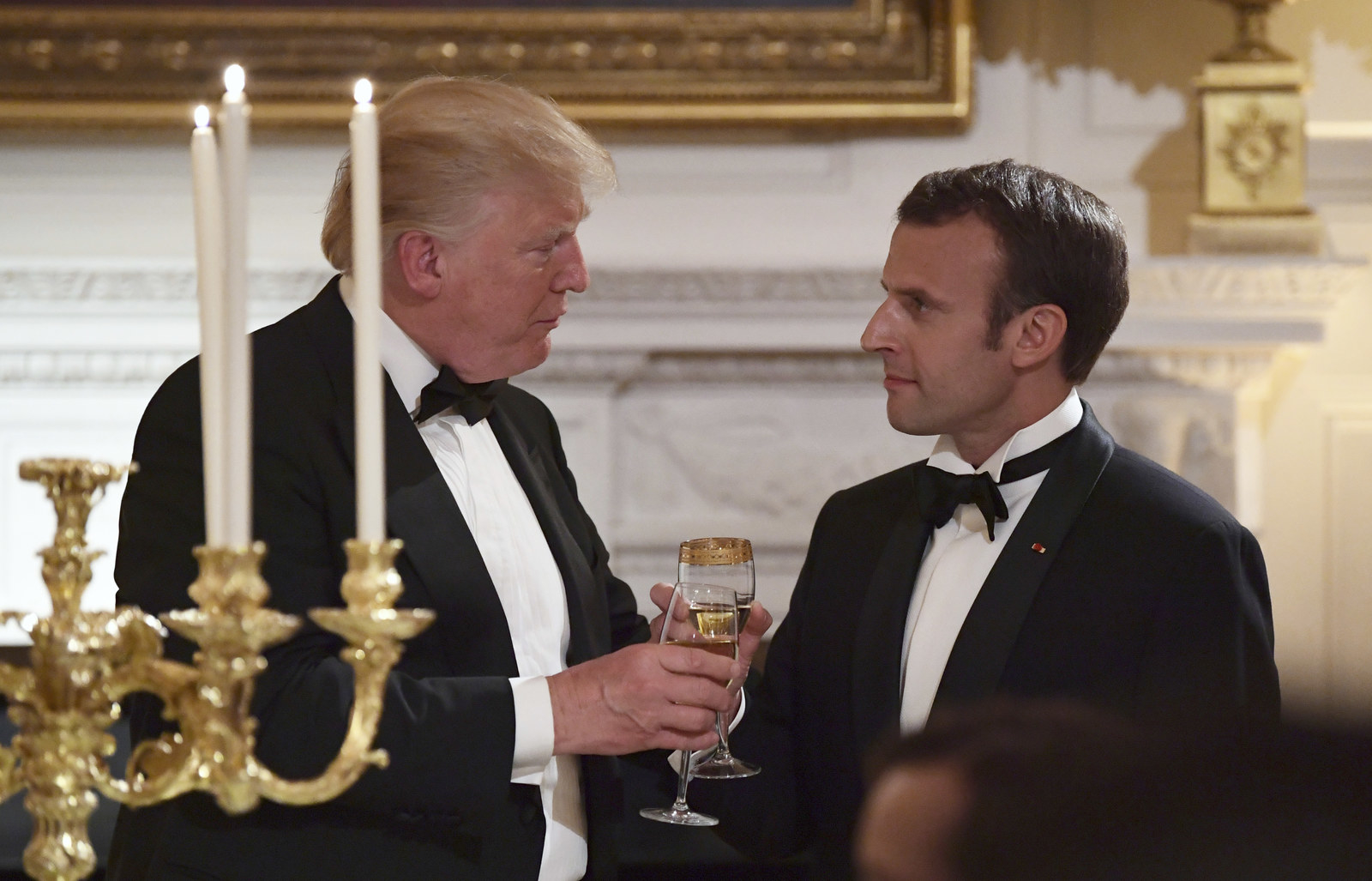 Ever the champion of keeping his composure while surrounded by weird shit, the French president didn't bat an eye, and just talked about "how deep, how strong, and how intense the relationship is between our two countries."