U.S. Secretary of State John Kerry was in Moscow on Thursday to meet with Russian President Vladimir Putin about Russia's long-standing support for Syrian President Bashar al-Assad.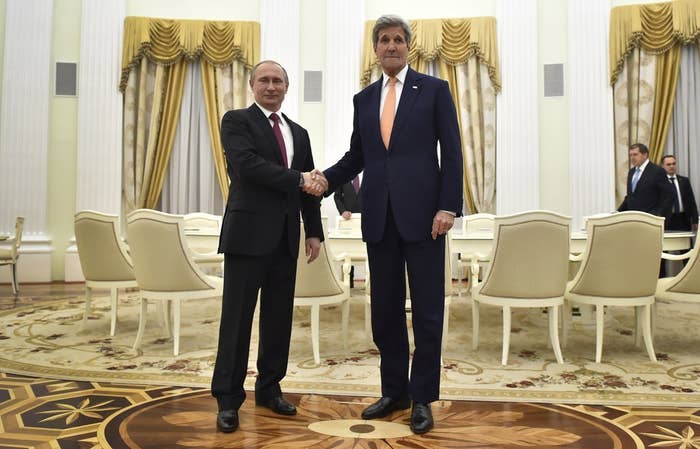 But before they could get down to brass tacks, Putin had some sass for the secretary. "When I saw you getting off the plane and carrying your things, I got a bit upset," Putin told Kerry, according to AFP.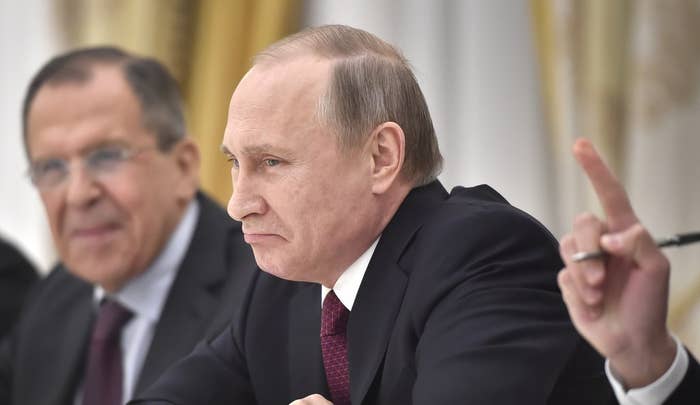 "One would think it's all going well with the economy, no significant layoffs -- but then I thought, maybe there was something in that briefcase that you could not entrust to anyone, something valuable."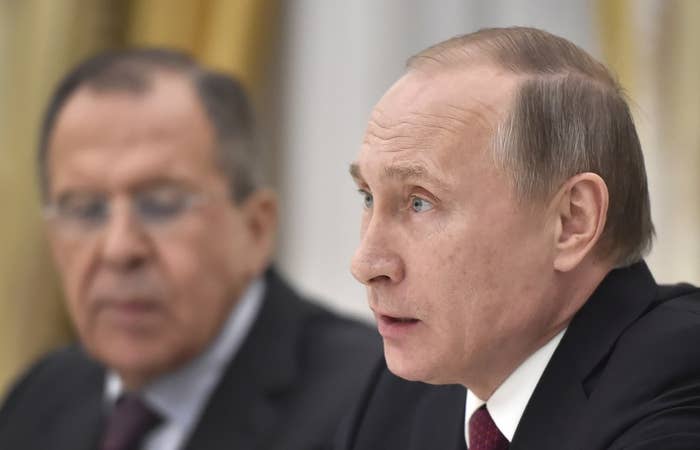 Which is...weird. But here's where it crosses into fanfiction territory. "When we have a private moment, I'll show you what's in my briefcase," Kerry told Putin. "I think you will be surprised, pleasantly."