For those who are unaware and/or American, there's a whole lot of soccer (or "football") going on in Europe right now.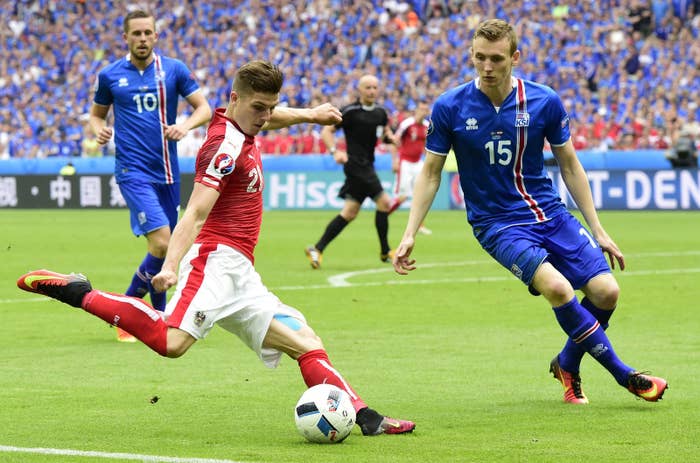 On Wednesday, Iceland beat out Austria 2-1 to advance into the round of 16. Iceland is the tiniest country in the competition so it was a big deal for them to advance!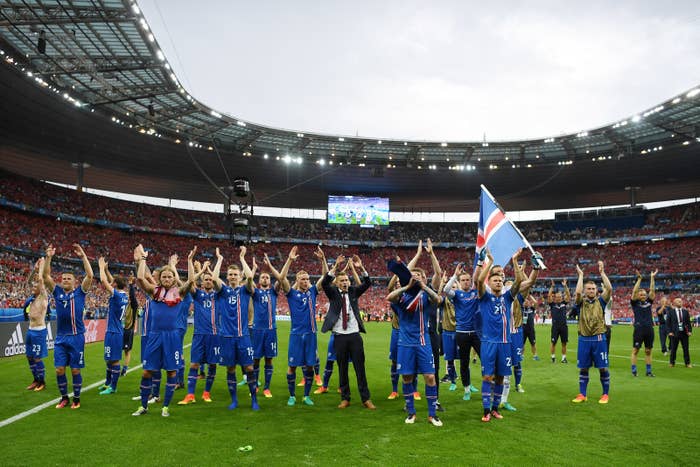 But nobody — including Arnor Ingvi Traustason of Iceland, who scored the winning goal in the LAST SECONDS of the match — was excited as the Icelandic announcer.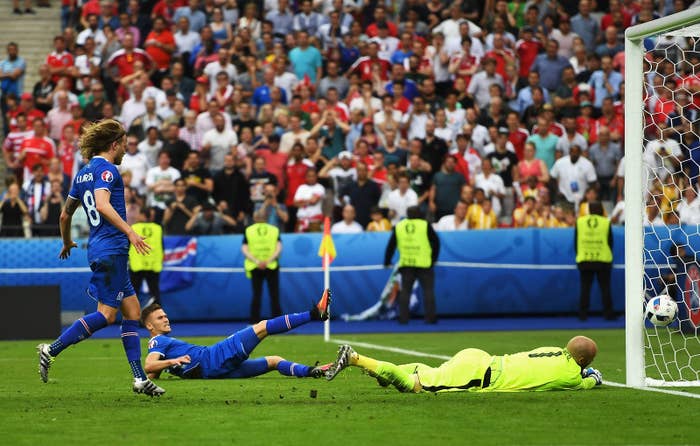 Just...watch this. And if you have headphones in, you probably want to turn them down a smidgen.
If you were wondering what the announcer — Guðmundur Benediktsson, who we swear to the fjords is called Gummi Ben in Iceland — looked like as he was screaming, here you go.
So congrats Iceland, both on your victory and for being the country of GUMMI BEN.