Just Be Glad That Your Boss Didn't Give You This Book Of Putin Quotes For Christmas
"Words That Change the World" was given out to senior Kremlin employees and politicians because sure why not.
New Year's came early* for a select group of Kremlin workers and politicians, who received a copy of Russian President Vladimir Putin's best nuggets of wisdom as their end-of-year bonus.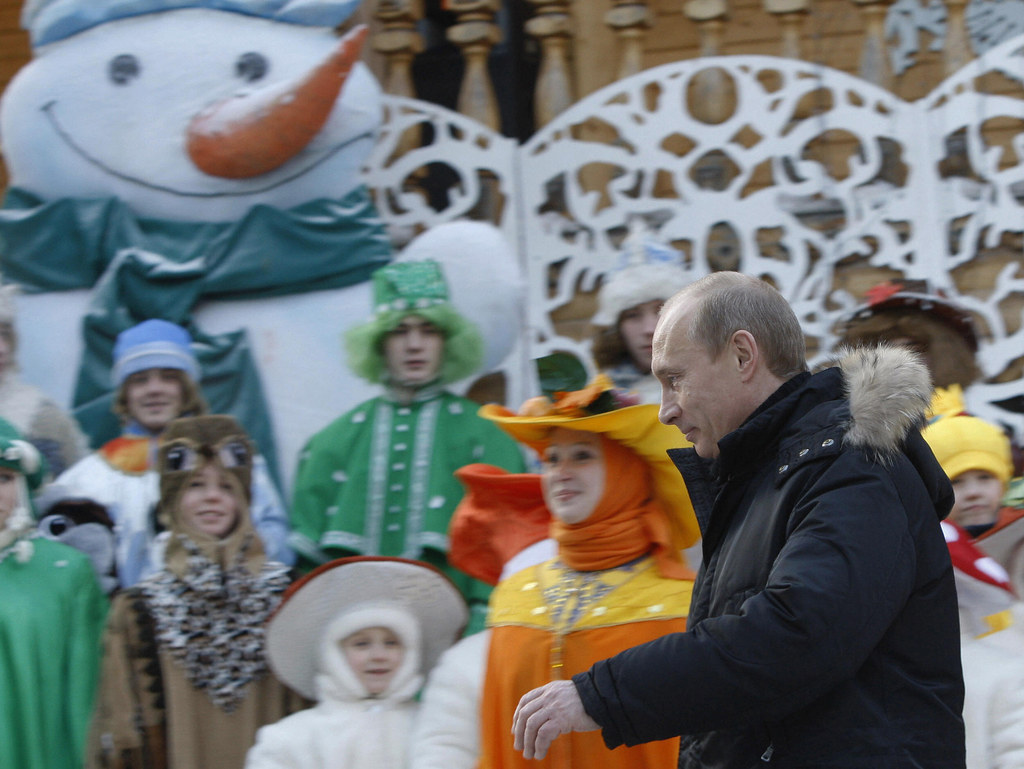 The 400-page book — titled Words That Changed The World — was culled from the last 12 years of Putin's public remarks and includes such bite-sized wisdom as "we will waste them in the outhouse" and "I drink kefir."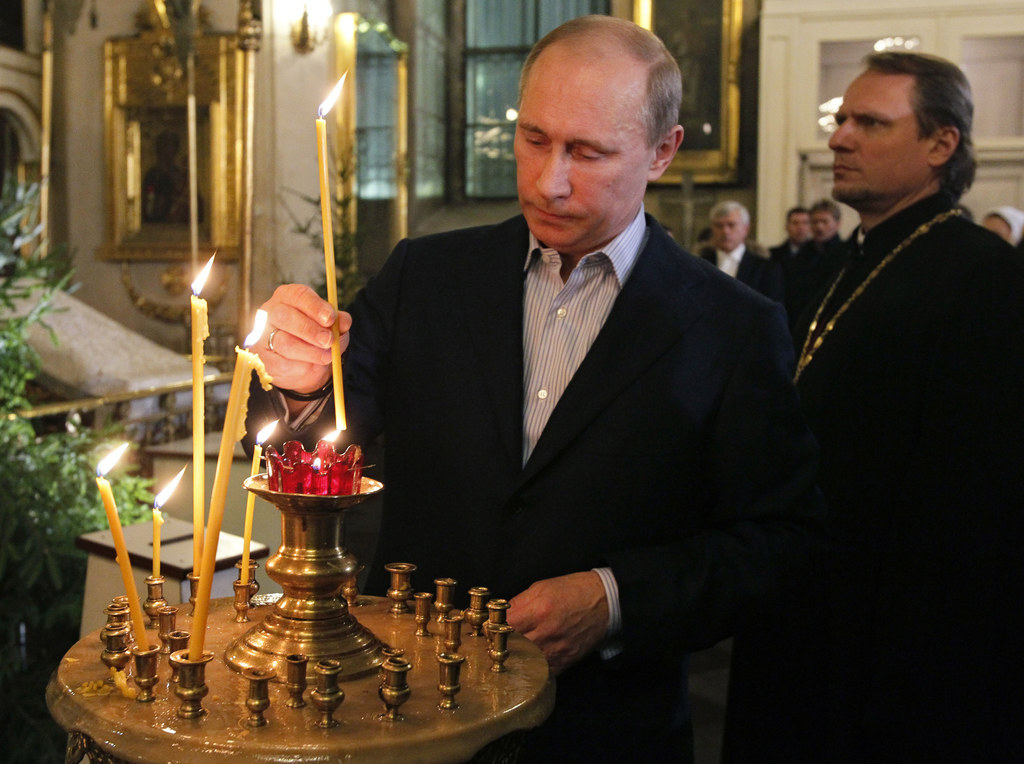 Its editors combed through more than 150 speeches and interviews, according to the New York Times, choosing 19 as standouts to be included in the volume that's been compared to Mao's Little Red Book.
And to whom do the good little boys and...let's be real, mostly boys of the Kremlin have to thank for this wondrous gift? No, not Ded Moroz, the Russian version of Santa seen here with Putin in 2008.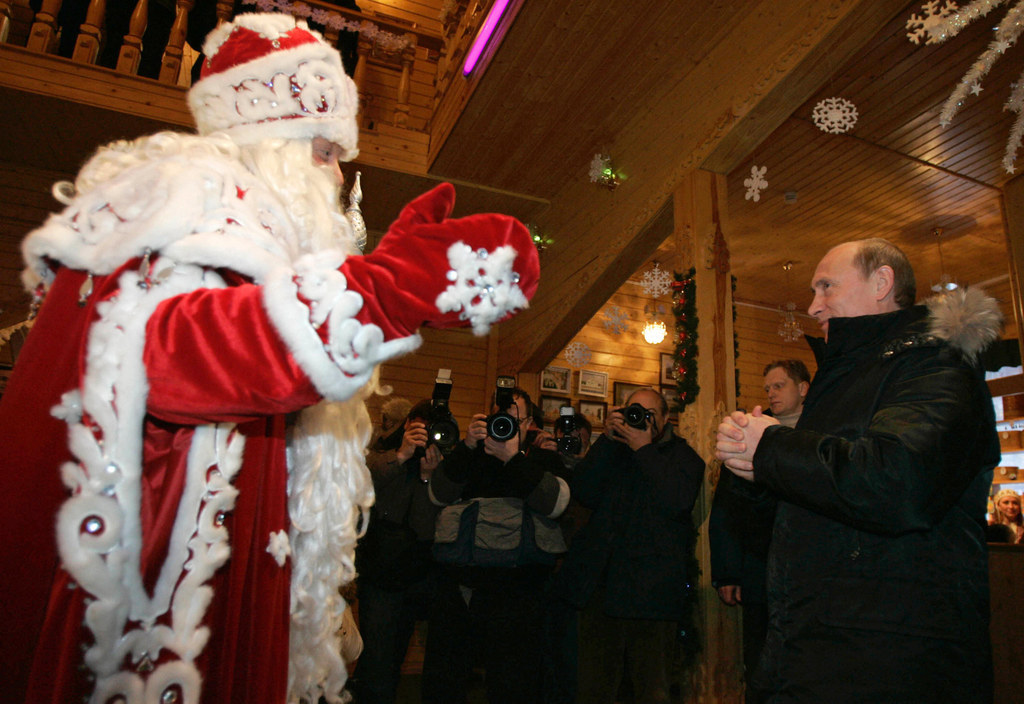 The book itself is the project of 29-year-old Anton Volodin, a marketing managers at Set, a Russian youth political movement that's been called "Putin's biggest fan club." (The Kremlin insists it had nothing to do with its printing.)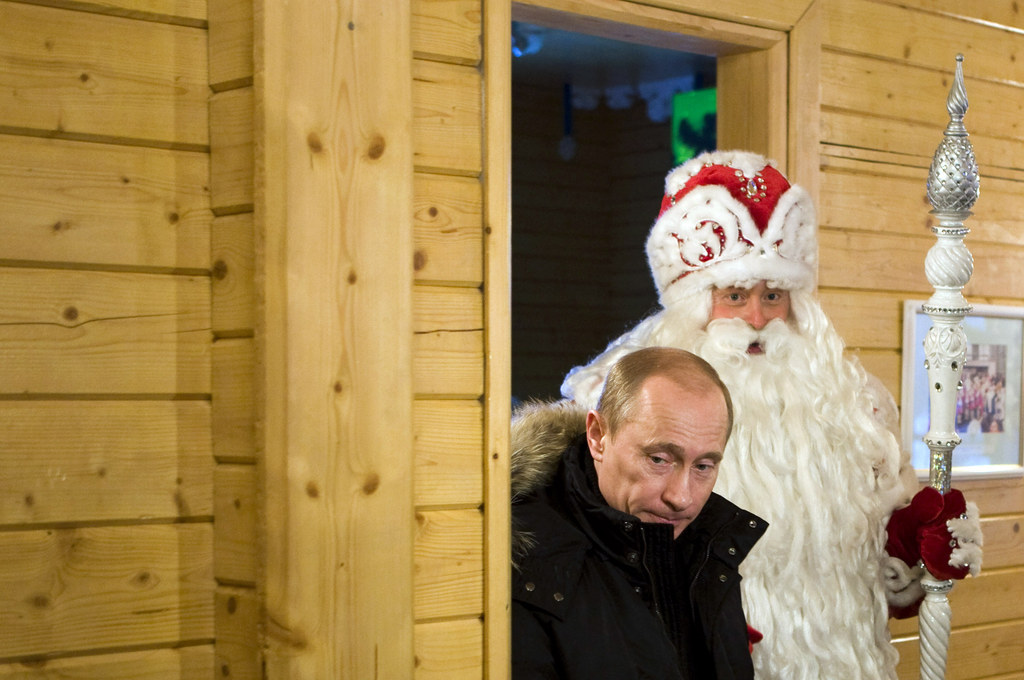 He and his co-editor sent a copy to Vyacheslav V. Volodin, Putin's deputy chief of staff, who "decided that the book was a must-have manual" and bought up the initial 1,500 copies fresh from the printer to be handed out.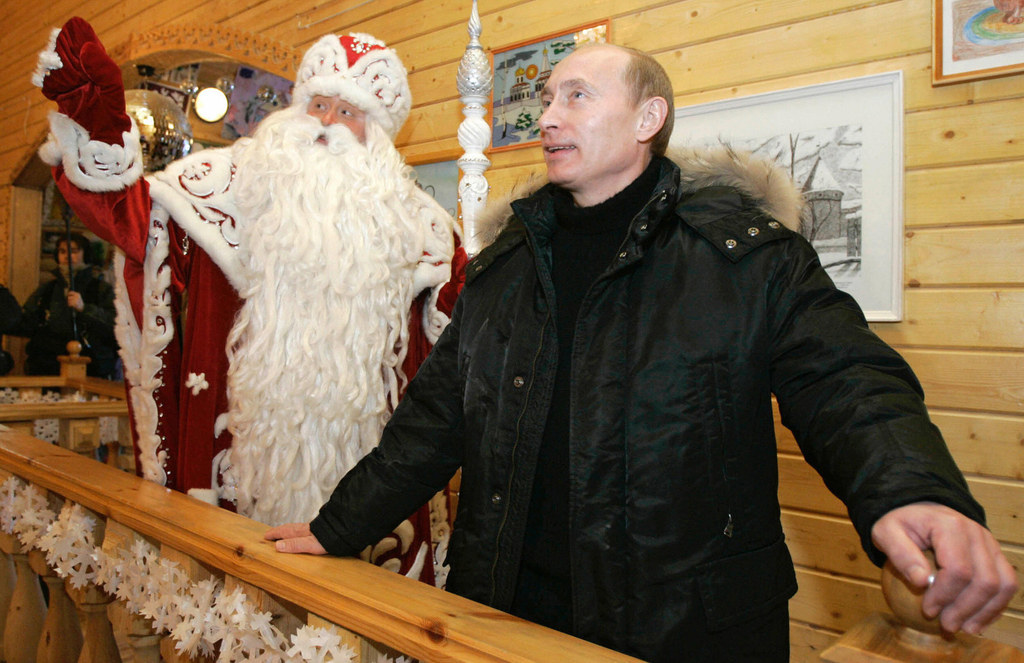 If the 400 page slog is too much for you, fear not: we've already collected some of Putin's best quotes in a handy post complete with cat GIFs. Be warned though that you'll probably make this face a lot: