Enough Jokes, You Guys, John Bolton Clearly Wanted To Be In Mongolia
The trip was added to Bolton's schedule "a month ago" and clearly took precedence over the historic meeting between Trump and Kim.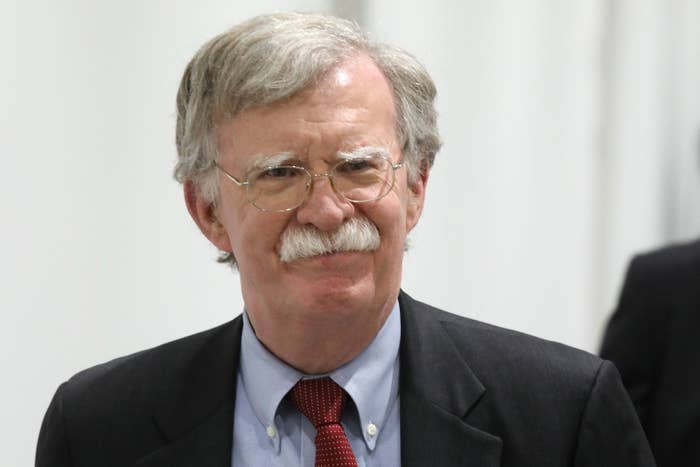 Despite the slander you might have heard, US National Security Adviser John Bolton's meeting in Mongolia this weekend — which kept him from joining President Donald Trump's confab with North Korean leader Kim Jong Un — was long-planned and totally unavoidable.
Eyebrows were first raised when it became clear that despite the massive implications of Trump's (maybe?) impromptu meeting with Kim, Bolton was nowhere to be found — even though Ivanka Trump and Fox News host Tucker Carlson were there.
As news networks were still covering the handshake and lengthy meeting between Kim and Trump, Bolton tweeted Sunday that he was "delighted" to be in Mongolia, meeting with Mongolian Secretary of State Davaasuren Damdinsuren.